Youth, and the Future of Construction
by Nate Rempel, Partner
Alair Red Deer
I love this time of year. Getting outside with my three young kids and playing in the dirt and sand reminds me of when I was young and I carefully packed dirt and sand in containers and created castles surrounded by moats.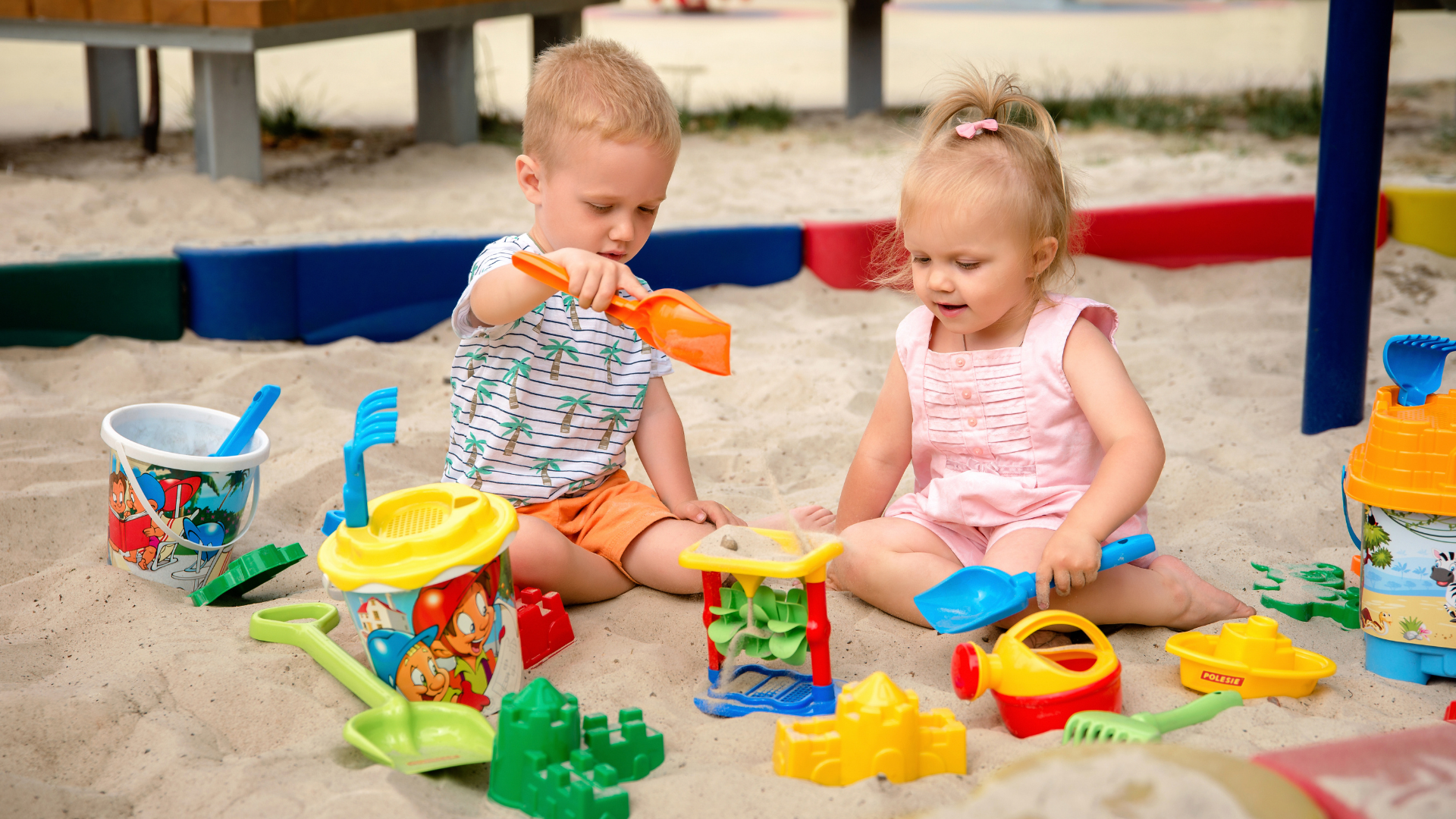 It's also the time of year when so many of our youth are contemplating what the next chapter of their lives looks like following graduation.
I'm inspired by our youth today because they have so many ways to be creative—either with their hands and toy tools, or virtual apps that help to create. When I think about what they are learning today, I get really optimistic about what our future homes and communities could look like.
It also makes me think about the opportunity for youth to get involved in the trades and why it's important to start to inspire our youth to consider a career in construction.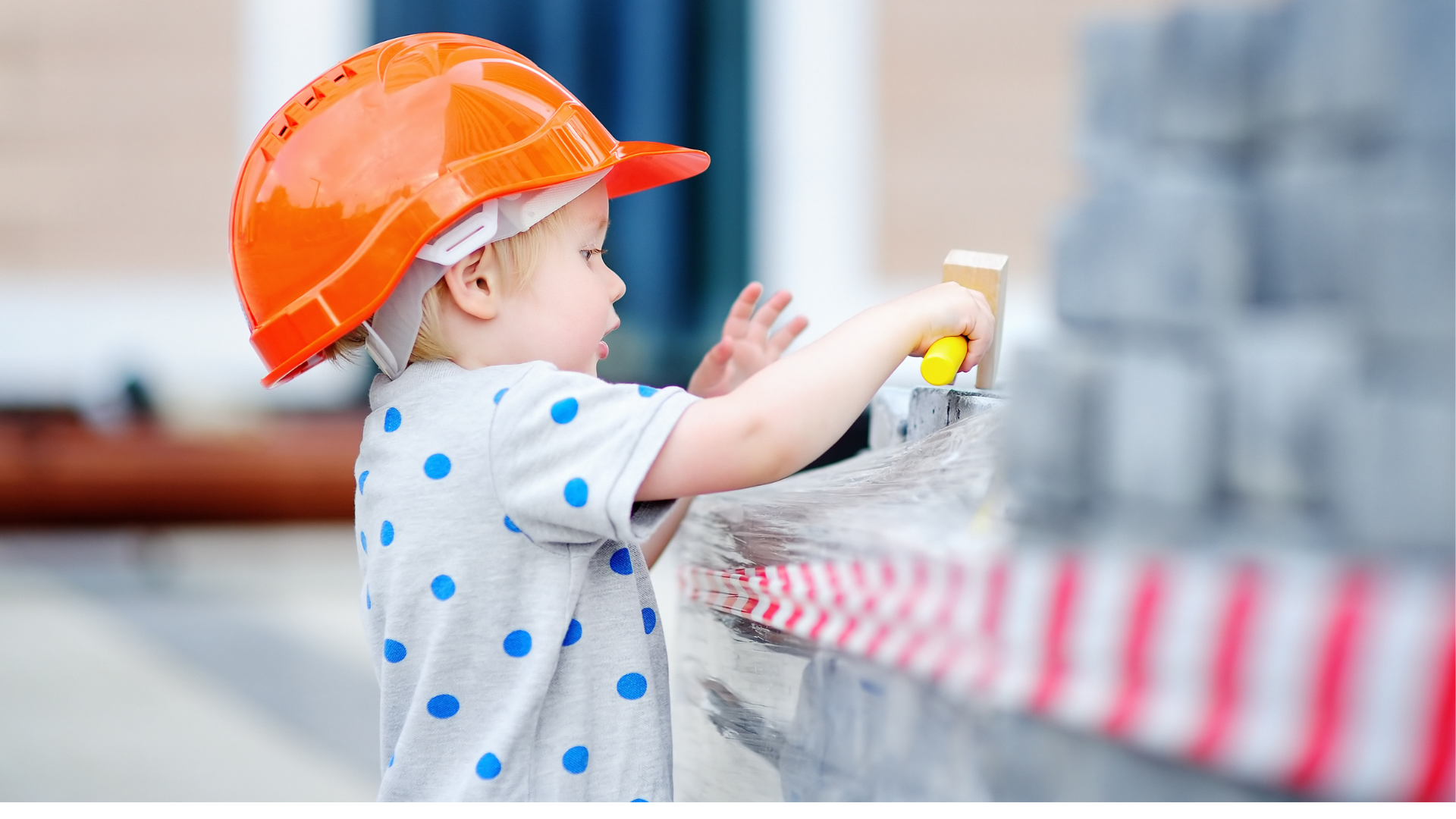 Building ART
When you think about a home, you may not realize how many people it takes to build that home. We often look at a home as a masterpiece—it's designed and created by many artisans and craftspeople who specialize in very niche skills. Those people bring their experience, skills and talent to each home they create or build.
As a custom builder/renovator and general contractor, we are always looking to work with the most talented, creative and skilled trades to help bring life to our projects.
You may have seen campaigns out there looking to boost the trades industry and attract more people to those important jobs. And there is a reason for those campaigns—we simply need more people to consider going into the trades to be able to keep up with the growth expected in Alberta and Canada over the next few decades.
A few years ago, we partnered with some middle-schools to help educate the youth on the opportunities in the construction industry as trade partners. By talking to the youth of today, our goal is to help to build that quality trade workforce that will be needed in the years to come.
But what does the future of construction and the opportunity for trade jobs look like, and why is it important for us to be looking at now?
CURRENT CONSIDERATIONS
An article by the Globe and Mail in February 2021 sites a few studies and interviews that pose concern for the future of our youth in the trades force. EllisDon Corp. is a large, long time Canadian construction company operating across the country. Their research suggests there will be a shortage of 100,000 workers in the trades by the end of the decade. Short term effects caused by COVID are pushing the older end of the spectrum in retirement sooner than expected. Longer term, we have the baby boomers who will hit their peak of retirement in 2029. This surge of retirees will not be matched by new, young trades people. The same article notes a study by BuildForce who suggests a slightly more optimistic projection of an 82,000-person shortage by 2029. An extreme example is a study by the Conference Board of Canada suggesting that Ontario alone will have a shortage of a staggering 190,000 skilled workers by the end of the decade.
Obviously, there are a multitude of factors that contribute to the eventual outcome of trade shortages: the duration and effectiveness of COVID treatments and restrictions in place, consumer confidence, government and trade relationships, commodity prices and availability to materials and equipment. All of these and more are what cause discrepancies and uncertainty in what the outcome will actually be.
In Alberta we are dealing with our own unique challenges. Oil prices have been relatively low for the past half a decade or more. This has slowed new industrial construction to a near standstill. Due to the downturn in Oil and Gas, Albertans have seen 50 percent fewer construction jobs. This is a major deterrent for young people looking for career opportunities. It is still worth however; they do their research and note that certain skills are still a hot commodity and will be for years to come! Canadian Apprenticeship Forum has also queried that Oil and Gas is set to have a comeback in the second half of this decade. This bodes very well for Albertans!
THE FUTURE TRADE FORCE
So, what do we do with this information? What are the main takeaways? Where is the construction industry headed?
Fortunately, there are many programs and organizations looking for solutions to these potential workforce shortfalls. Most regions have Technical Institutes where you can enroll and be educated on necessary tickets such as your Red Seal or Blue Seal certifications. Even while in high school, it is a fantastic idea to start conversations with these facilities to learn about how to best prepare for them. If you are a parent reading this, hopefully this is an option you are willing to discuss with your teen.
Income and wage for skilled workers are VERY competitive compared to white collar positions with similar education timelines and requirements. As well as endless options in careers to choose from.
Technology is ever changing. The younger generation is absolutely a technology driven age group. With this fascination in technology, it is inevitable that new innovations along with completely new careers arise.
Government and school programs are also looking to include a larger demographic into the construction industry. For the most part, Canadian construction has been a domestic male dominated sector. A large focus has been placed and bringing more diversity to those working in the trades. Modelling our neighbours to the South who have successfully integrated a much higher diversity into highly skilled trades.
Overall, the future of the trade force and construction industry is positive. People will always need a place to live. New road and infrastructure will always be needed to travel and support business. This is one part of a cycle which happens over and over. The goal is simply to stay ahead of it. Those who do, really have the ability to seize this as an opportunity to a sought after, lucrative career option.
The next time you're digging in the dirt with your kids, or your teenager starts to ponder his or her future career, maybe it's an opportunity to talk about the trades and see if that could be a path for him or her.