If you are preparing to renovate your home in the Peterborough area, you understandably want to make sure that this is a smart path to take. In order to do so, you need to gather as much information as possible to understand the options. Many homeowners who are actively preparing to renovate may have the alternative of relocating to a new home in the back of their minds. After all, a new home would potentially already have the desired layout and overall style that you prefer, but it requires the stressful and expensive experience of relocating. Remaining in a home that you are comfortable in and attached to may be a top goal, so a renovation may be a preferred option.
How Much Will It Cost?
One of the top questions that homeowners in the Peterborough area have relates to the cost of a renovation. They want to know how much money they need to put into the project to get the desired results. You may even be concerned that you may not be able to raise enough money to complete the work. Keep in mind that a small kitchen remodel that uses middle-range materials could cost between $10,000 to $20,000, but a larger project that uses upgraded materials may cost more than $50,000. You can see that the size of the space and your preference on materials can dramatically affect the cost. This also means that you have considerable flexibility to adjust your materials and the scope of your project as needed to conform to your budget. Because your budget will dictate your project plans, finalize your budget as a first step in the process. For example, if you plan to apply for a home equity loan to pay for the work, get the process underway to determine how much money you have access to.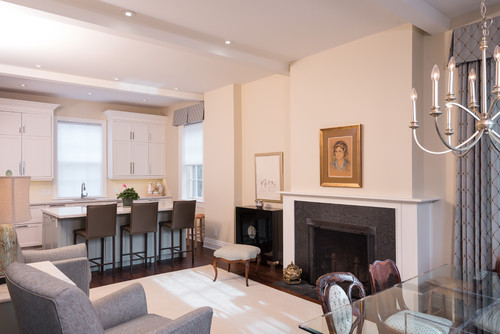 How Long Does It Take?
Using the same kitchen example, a cosmetic update in a smaller kitchen could only take a week or two to complete. On the other hand, if your plans include gutting a very large kitchen and installing designer finishes, handcrafted woodwork and more, you can expect the project to take longer than a month in some cases. Keep in mind that specific steps must be completed in a timely order. However, if you are renovating an entire floor of your home, all drywall can be completed at the same time. Likewise, all electrical work, flooring and more can also be completed at the same time. Therefore, even if the kitchen will take a month or longer to complete, the work on the rest of the home may also be completed along this same timeline.
Renovating your Peterborough home is a great way to modernize the look and refresh the functionality of your space. You can even change the entire layout, such as by converting a closed floor plan into an open concept floor plan or breaking up the layout to accomplish specific goals. After you have a reasonable idea about the improvements that you wish to make to your space, you can set up an appointment with Alair Homes Peterborough to explore options and to request an estimate for your renovation project.