Situated between Hamilton and Toronto, the beautiful suburb of Oakville provides its residents with numerous activities and special events to enjoy throughout the year. During the holidays, there are many exciting and unique ways to make memories with your nearest and dearest friends and family members. If you are looking for a few great ideas to add to your holiday season schedule, use this helpful list assembled by our team at Alair Homes.
Black Owned Holiday Market
On December 8, head to Exhibition Place to shop for those on your gift-giving list. This event brings together numerous black-owned retailers from Toronto and throughout surrounding areas. Between noon and 9 p.m., you can shop for gifts, enjoy food and drinks, be entertained by live seasonal music and more. Proceeds support a local children's organization.
All Is Calm, All Is Bright
One of the most notable events that occurred during the holidays in recent decades is the armistice during World War I. All Is Calm, All Is Bright explores this temporary peace that developed spontaneously between the warring factions on Christmas Eve in 1914. The peace evolved as soldiers on both sides of the war zones began singing treasured holiday songs. This memorable service honors the soldiers who fought in World War I and spreads the peace of the season through song. It takes place on December 8 at 7:30 pm at the beautiful Trinity-St. Paul's United Church and Centre for Faith. Attendees are encouraged to bring a canned food donation to support a local food drive organization.
12 Beers of Christmas
Bring your friends and neighbors to the festive 12 Beers of Christmas party that will be held at Gladstone Hotel. The event takes place on December 22 at 6 p.m., and it features beers from numerous participating local breweries. Partygoers are encouraged to dress up in their favorite gawdy Christmas sweaters and other attire. In addition to enjoying samples of 12 different beers, you can also purchase additional beers, dance, sing karaoke and enjoy other festive and fun activities. Because this event has sold out in previous years, it is advisable to purchase your tickets today.
Majestic NYE 2019 at Fairmont Royal York
The Majestic NYE 2019 party is a truly epic way to say goodbye to last year and to celebrate the start of a new year. This event is held in multiple ballrooms at the Fairmont Royal York hotel. Over 3,000 attendees are expected. With your admission, you can enjoy live musical performance, hits spun by six DJs, dinner and wine, a burlesque show and other festivities.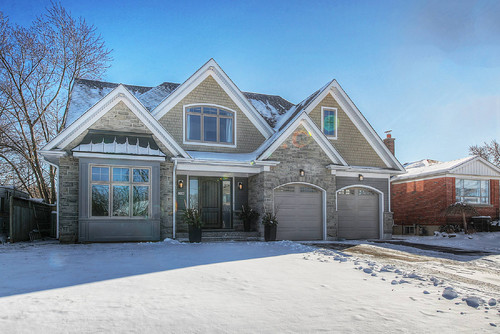 You can celebrate the holidays in style in Oakville with these and other special events. Make arrangements to attend these events by buying tickets or reserving space today.