Alair Homes North York is the custom home builder that you can trust to create a gorgeous home. We are committed to helping you take pride in ownership and feel comfortable with your investment. Further, we understand that a critical aspect of the home construction process relates to cost. You have a specific budget to work with as well as specific needs and wants for your new home. This likely means you've spent considerable time considering how much your home will cost.
Many of our clients research the average cost per square foot for local homes in order to determine how affordable their custom home construction plans are. However, basing your plans solely on this estimate is often a mistake. Numerous complex factors impact the actual cost of construction, and we can help you to review and control those factors in your favor.
What You Need to Know About New Home Construction Costs
Regardless of whether your custom built home is in North York or in any other location, the size of the home is only one of many factors that impact cost. Consider that a smaller home with fine detailing, a lavish kitchen and higher-quality materials like exotic hardwoods and intricate granite may be more expensive than a larger home with basic finishes. The number of stories in your home, its style, the inclusion of built-in technological features, heated flooring and other features also impact the cost. The size of your lot, its location, the amount of excavation work required and other land-specific characteristics may also play a major role in determining the total cost of construction.
Our Home Design Creation Process
As your custom home builder, we take considerable steps to create a home design that addresses all of your needs and wants. More than that, the design that we create for your custom home will have the style and details that you desire. To ensure that the home design that we create lives up to your specific expectations, we will meet with you and ask many questions about your unique vision for your next home. Our questions will cover practical considerations, such as the size and number of rooms, the amount of storage space available and more. In addition, our team will gather information about your desire for special innovations and upgrades for your home.
How You Can Control the Cost of Construction
After our team designs a home plan that is perfectly aligned with your goals, we can provide you with a detailed cost quote that is customized specifically for your custom built home plans. In the event that this cost exceeds your budget, we can help you to explore creative ways to maintain your home plans and to save money in the process. For example, some building materials are similar in quality and appearance, but they are more affordable to use. With our experience serving many other satisfied clients, we can provide you with advice tailored to your project and your financial situation.
We provide you with access to our Client Control program, which is a proprietary software program that gives you a direct, detailed accounting of all costs. You can also count on us to remain in close contact with you and to be responsive to your inquiries throughout all stages of your custom home building process.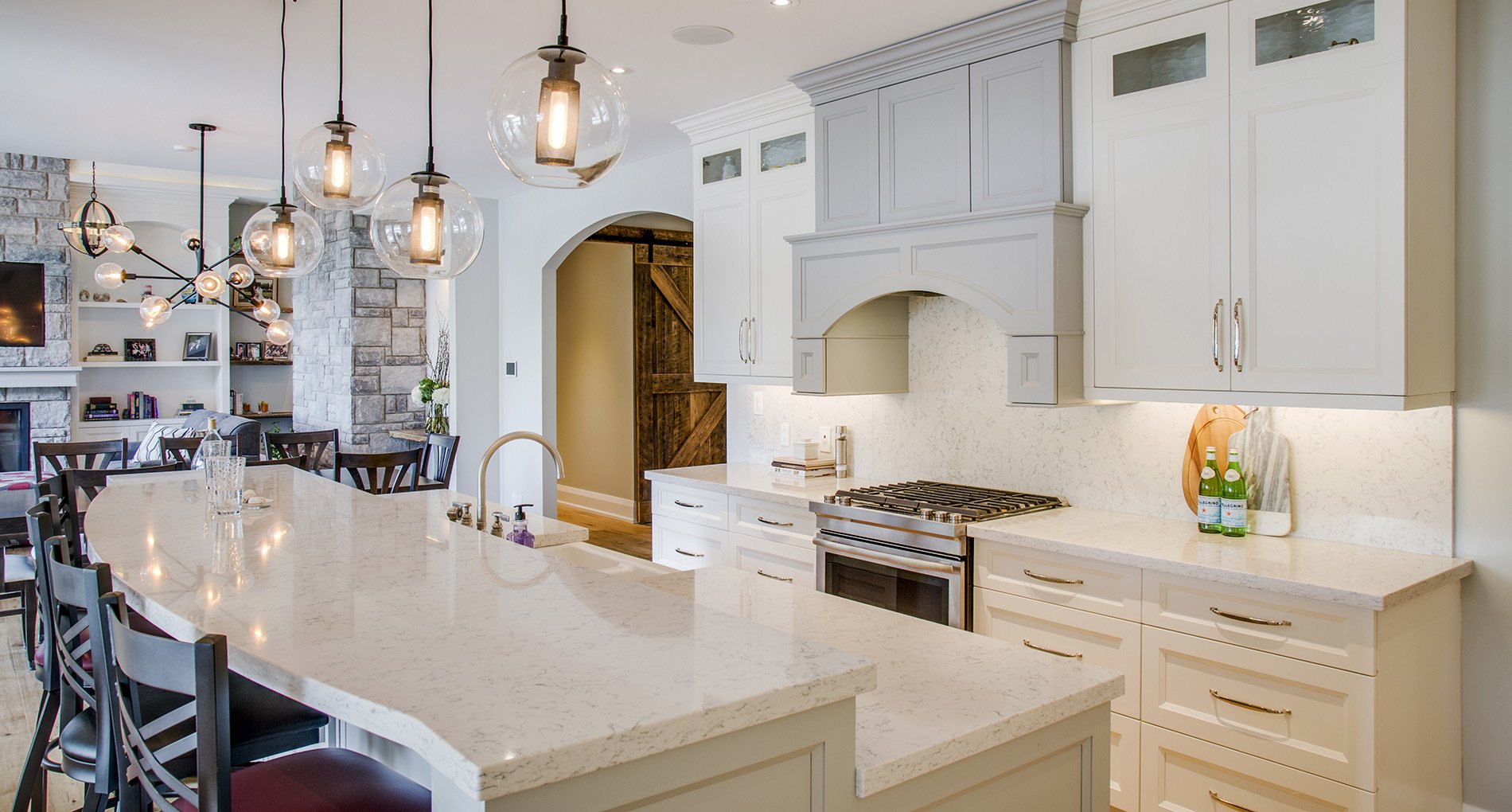 Ready to learn more and start building? Contact us, and let's plan a time to sit down for a consultation to discuss your custom home building project further.