The new year is here, and with it come some new trends in home renovation. While each year brings some new ideas to the world of interior design, not all ideas are ones we've never heard of before. This year, several of the most popular trends from 2018 remain popular. Many are worth incorporating into your next home renovation. Let's take a look at a few that have the construction industry talking.
1. Backsplash Feature Walls for Kitchens
Backsplashes in kitchens serve a functional purpose, but they are essentially canvases upon which you can create. Design trends have moved toward more elaborate backsplashes with lots of colour and visual interest. These attention-grabbing backsplashes are getting larger too, and the trend this year will be to extend the backsplash from the counter to the ceiling. This creates a striking feature wall that add colours and patterns to a kitchen and easily accommodate windows, shelves, range hoods and more.
2. Darker Colours in Kitchens
The interior design trend for kitchens over the last couple of decades has been whites, greys and other neutral colours. Barring a feature wall or a splash of colour here and there, kitchens have been more muted. That is changing. Many homeowners are opting for darker and moodier hues to the point that even black is back for kitchens and ancillary areas.
3. Destination Bathtubs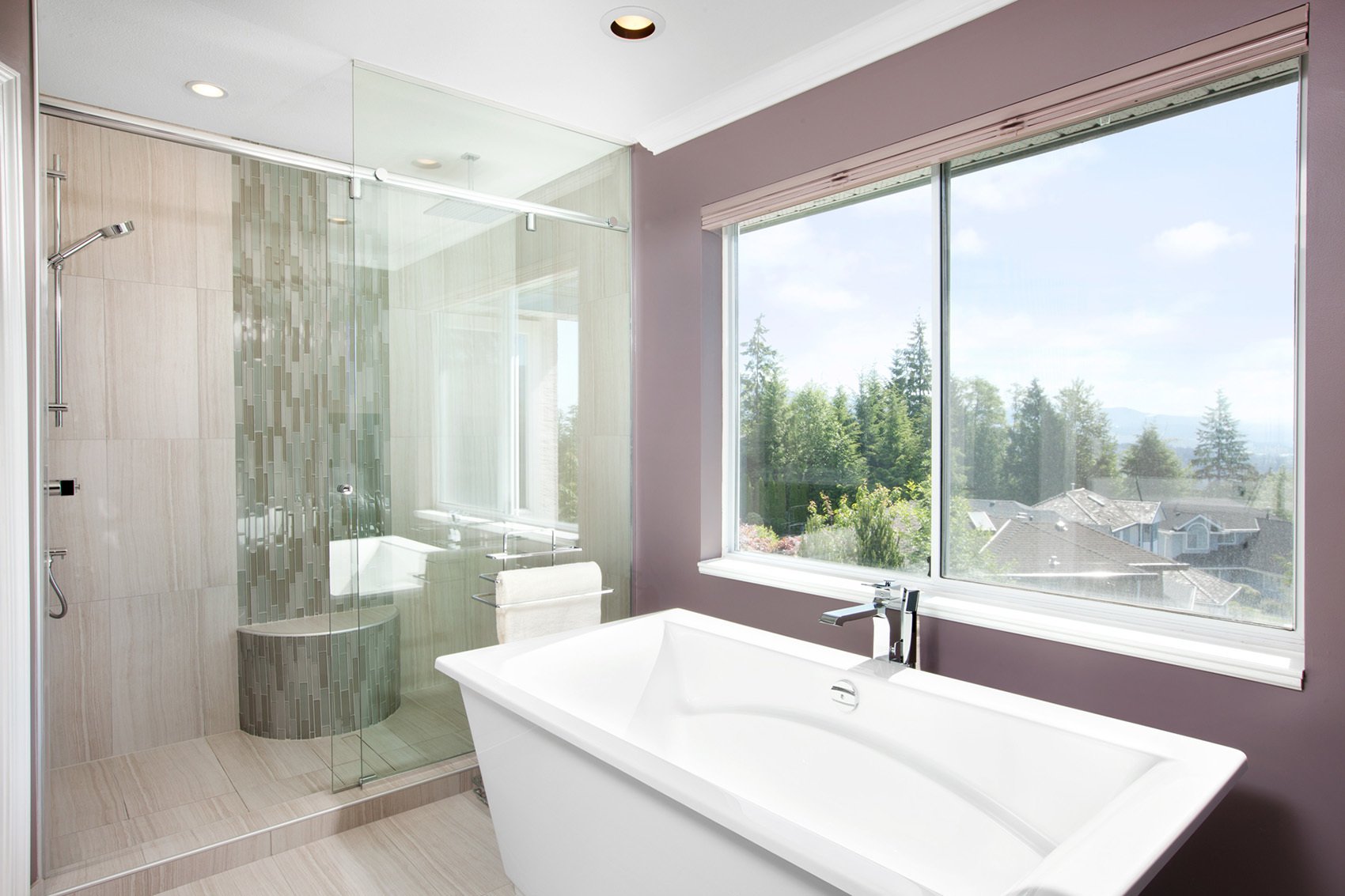 The home renovation approach to bathrooms in recent years has been minimalist, and tubs were often viewed as space-gobbling pieces that left little room for the massive walk-in shower. This perspective is changing as well, at least among people who enjoy their baths, and destination tubs are selling better than they have in a long time. These tubs are grande, beautiful and even artistic in some ways. With their modern curves or sophisticated faucets, they can inspire the entire design of the bathroom and help homeowners to create a space that they love to spend time in.
4. Easy-to-Reach Shower Controls
Easy-reach controls are such an obvious home renovation concept that we're surprised someone didn't think of them earlier. They make it easier for people of all ages to enjoy their shower even on the groggiest of mornings, and they're especially useful for older adults who want to remain independent in their homes as they age. Easy-reach controls are mounted opposite the showerhead or can even be added as additional controls mounted outside the shower for ease of reach.
5. Mediterranean Influence in Living Rooms
A Mediterranean approach to interior design has been in and out of style so many times that it is easy to lose track. Well, it's back in again, and that has a lot to do with how many boxes it ticks for modern sensibilities. There's an emphasis on casual and comfortable in 2019 design trends, and the Mediterranean style is inherently light and airy.
6. Fabric Mixing in the Living Room
That trend toward creating living rooms that are comfortable and have that lived in look are leading designers to mix fabrics more than they have in a long time. It's not unusual even for various leathers to be mixed with more traditional textures, and the end result is simply delightful.
Which design trends are you most interested in this year? Share your thoughts with us, or if you're ready to get started on a home renovation, contact us to talk and schedule a complimentary consultation.
Share: