Whether you call it the Coronavirus or SARS-CoV-2 or COVID-19 the world has taken a collective hit in 2020 with a pandemic that swept the planet and brought our intertwined economies to a halt. And even as we all stay home and practise social distancing or self-isolation in order to flatten the curve and reduce the deadly impact, we're looking forward. But many questions remain about how to reopen the economy and what kind of permanent changes we will see in our societies.
Home design like so many other areas of our lives will see changes, and here are just a few that we feel are likely to take hold:
Interior Space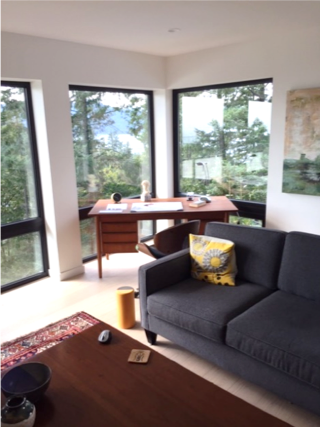 Specific home office spaces will become more critical: As 'work from home' will be a proven way for more companies in the future
Added flexibility will be needed in room design : So that when the family is required to stay together at home, the rooms can be used in multiple ways to accommodate everyone's differing needs.
Pre-planned isolation room with a fan for negative air flow: If a family member becomes ill, they can be comfortably accommodated while protecting the other members of the family.
Non-perishable food storage and additional freezer space : One for the preppers!
Mudroom with a decontamination cabinet: specific closet with an ultraviolet light for clothing
Accessible package delivery area – but thief resistant: There are external porch boxes available now, but even better than that would be one integrated into the exterior of the home entrance, so that packages could be retrieved without leaving the home.
White rooms, tile and porcelain fixtures which give a visual sense of health and hygiene: Already popular, this will likely increase going forward
Exterior Space
Front areas of the house for sitting and connecting with the neighbours and the street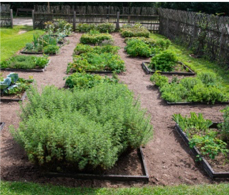 Will this bring back a front porch that actually gets used?
Space for a good size garden: With potential disruptions to food supplies it's always good to have an available source growing in your yard.
Counters, Floors and Devices 
Germ resistant counters, floors, paints and textiles: Like quartz, bamboo, antimicrobial paint additives and fabrics which can be cleaned with a diluted bleach solution.
Self-sanitizing door handles and hands-free door openers (pull with foot): The door handles really exist but probably need some work before coming to the mass market, while the foot door opener is an easily to install low-cost item.
UV air treatment and indoor air quality monitoring: Used mostly in commercial buildings it's very likely that you'll see a growing residential use.
Voice-controlled devices (rather than physical remotes which need cleaning)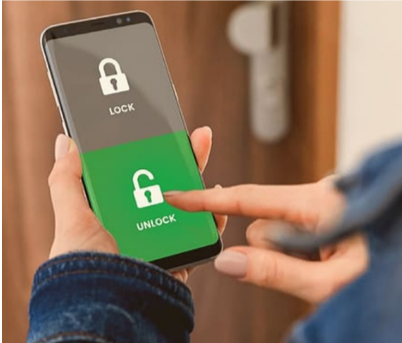 Already a growing area, and the growth will only accelerate
Faucets which turn on and off without the need for touching a control: Common in many kitchen faucets, this technology will begin appearing in more bathrooms and utility/laundry rooms in the future.
So, if you're considering a custom build (or renovating an existing one) – and you want a knowledgeable partner that's thinking ahead – then drop us a line at Alair Homes North Vancouver/West Vancouver and let our experts create you a safe and healthy home!