Homeowners throughout Maple Ridge and the neighbouring communities are taking some interesting approaches to exterior and interior design. Here are six home renovation techniques that will be big this year. Some are new and modern while others are throwbacks with a change up here or there. Perhaps these will give you some great ideas for your own home renovation project.
1. Window Walls in Kitchens
Recent trends in kitchen design have included designing cabinets and other storage in a highly efficient manner that makes better use of the space allotted to it. This approach has freed up a lot of area in kitchens, and one way that area designers are using that space is with a window wall. Windows taking up an entire wall create visual interest. They provide incredible views of outdoor living spaces and let in a lot of natural light to make the kitchen feel much bigger.
2. Engineered Quartz for Countertops
Engineered quartz has long been a popular choice for kitchen counters because the material is durable, highly resistant to damage, easy to clean and maintain, and can take on the look of many other materials that are more expensive. So, what's changed? The manufacturing process has gotten even more sophisticated, which means you have more options. Additionally, the price of quartz has fallen to the point that quartz counters outsold granite counters in North America for the first time ever last year! This material has staying power. Expect to see it included in more kitchen renovations throughout 2019.
3. Freestanding Tubs in Bathroom Areas
Less than a decade ago, minimalistic bathrooms were all the rage in interior design, and tubs were often the first features to go. The times they are a-changin'. Not only are more area homeowners opting for a bathtub, but they're choosing larger and more elaborate freestanding tubs. These tubs offer the perfect place to relax after a hard day at work. They also serve as a real feature piece in the bathroom with intricate curves, edges and faucets that grab your attention and make any bathroom feel like a luxurious day spa.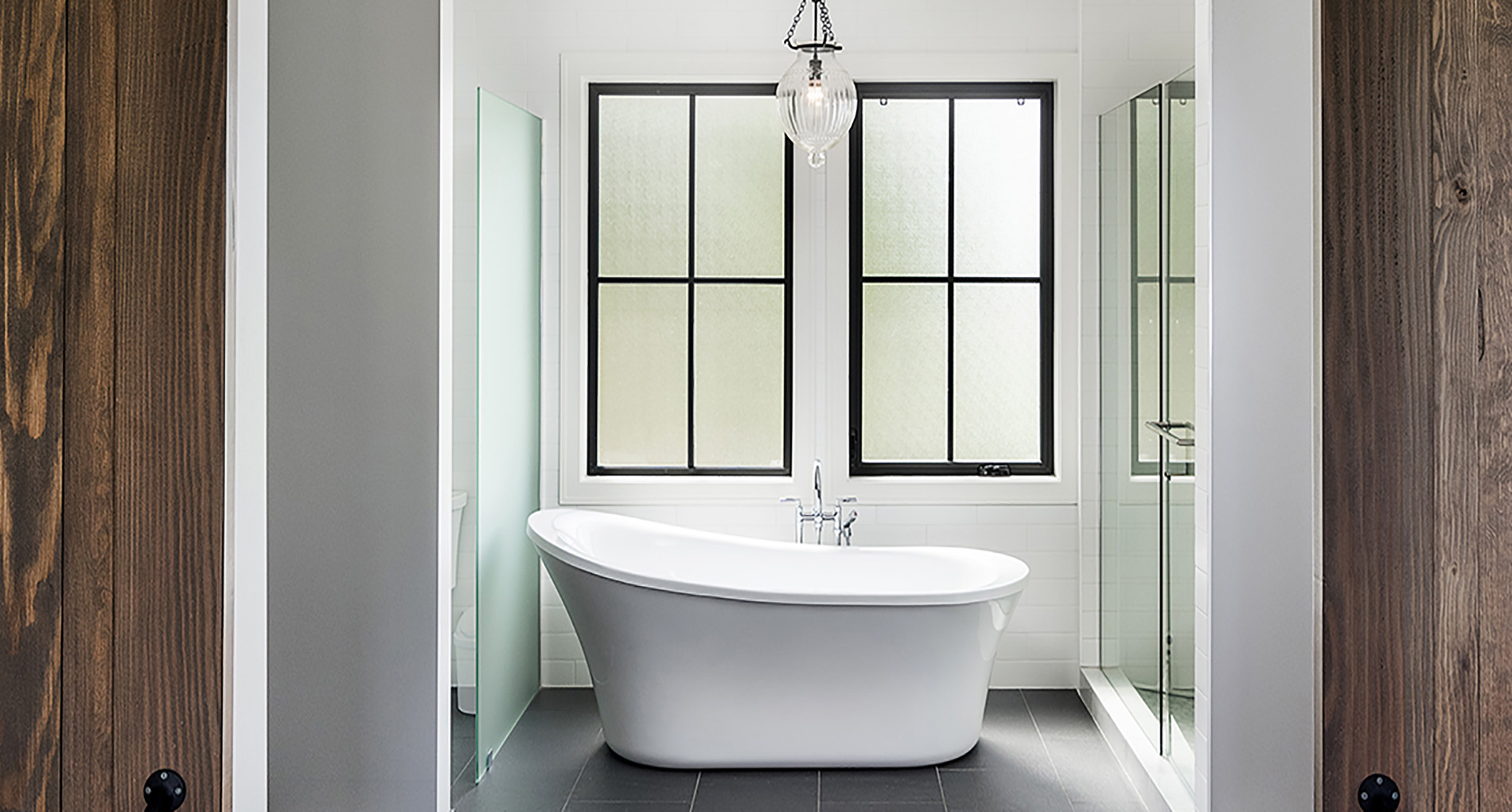 4. Electric Fireplace Inserts in Bathrooms
Another way that people are trying to make their bathrooms more spa-like is by adding local heart. Electrical fire place inserts are a particular popular option because they are effective, easy to accommodate, low cost relative to other bathroom heating options and relatively simple and/or inexpensive to install.
5. Living Rooms Are Getting That Lived-in Look
Ultra-modern living rooms has been an interior design trend for a long time now, but even in cities were ultra-modern has been king, we're seeing a push back to more casual live-in spaces. This gives you a lot of options when it comes to colours, textures and materials. Think warm, inviting and friendly as you plan your decor. This should be a place where family and friends can kick back, relax, have conversations and create memories.
6. Clever and Compact Laundry Stations
Another home renovation trend we like is doing away with the dedicated laundry room. That space can be reclaimed for other purposes. The current trend is for highly functional laundry spaces that can fit in the size of a hall closet and are easily out of sight when not in use. Implementing a space like this in your home takes full advantage of every square inch of space and can be a great way to stay more organized every day.
If these ideas have inspired you, we'd love to hear about it. If you have other ideas for design trends in your home, we'd love to talk to you about those too. When you're ready to renovate, Alair Homes Maple Ridge is here to help. Contact us, and let's get started in bringing your dreams to life.