Your family is ready to build the home of your dreams. However, you're concerned about costs. To make the project work within your budget, it's likely that you're deciding between a custom home builder and a contractor that specializes in production homes. There are pros and cons to both. Therefore, sometimes choosing between one and the other isn't as simple as looking at price alone. It helps to understand both options before making your choice and also to consider that there are opportunities for compromise.
In other words, you might have more options than you think.
Defining Custom Home
With a custom built home, the designer and the homeowner-to-be begin with a clean slate. The client can choose the square footage, determine the number of rooms and even decide where those rooms will be located within the floor plan. Want a custom kitchen with exotic granite countertops? How about an oversized master bath? Do you need space for a playroom and a cozy loft? Or, are you trying to downsize and build a home with smaller, less defined spaces that serve multiple functions? The sky really is the limit in terms of what you want. If you can fit it into your budget, then you can have it, but all of that choice require a more involved process.
Defining Production Home
While a custom built home is designed for an individual, a production home is designed with widespread appeal in mind. Think "cookie cutter home". That doesn't mean that the client can't make any choices, but your choices are more limited than with a custom home. For instance, it might be possible to choose between a loft and a bonus room, but it might be more difficult, impossible even, to add an extra bedroom or move the master downstairs. Production builders often sell the land and the home. Production home builders are often even able to build up entire communities before securing sale of any properties.
A Matter of Price
An advantage of working with a production builder as opposed to a custom home builder is price. The production builder is able to purchase materials in high volume. The supplier is able to offer reduced prices, and the builder is able to pass some of that savings onto the client. Another way of looking at this is homeowners-to-be banding together in order to distribute overhead.
However, the downside of this is that you're limited in options. For instance, you might have four different flooring choices to pick from, but if you really want concrete floors in your kitchen, that might not be one of the options. Some homeowners are willing to sacrifice in certain areas to get the volume pricing advantages a production builder can offer. Others prefer to build everything the way they want it from the start and avoid home renovations down the road. Those clients often find that custom home building is the better solution.
A Matter of Choice
The great benefit of a custom built home is choice. There are no limits. You can purchase the land you want, choose the floor plan you want and finalize even the smallest details. If you want fixtures that aren't particularly common and have to be special ordered, you can do that as long as you find a way to fit that purchase into your budget and schedule.
Working with a professional builder is essential through this process. This person will act as your eyes and ears on the job site, offering expert project management and supporting you in making the right decisions. A builder like Alair Homes can also offer discount pricing on many of the materials used in your custom home. This gives you the cost saving advantage that many production home builders offer with the freedom of flexibility that clients love about custom home building.
Finding a Middle Ground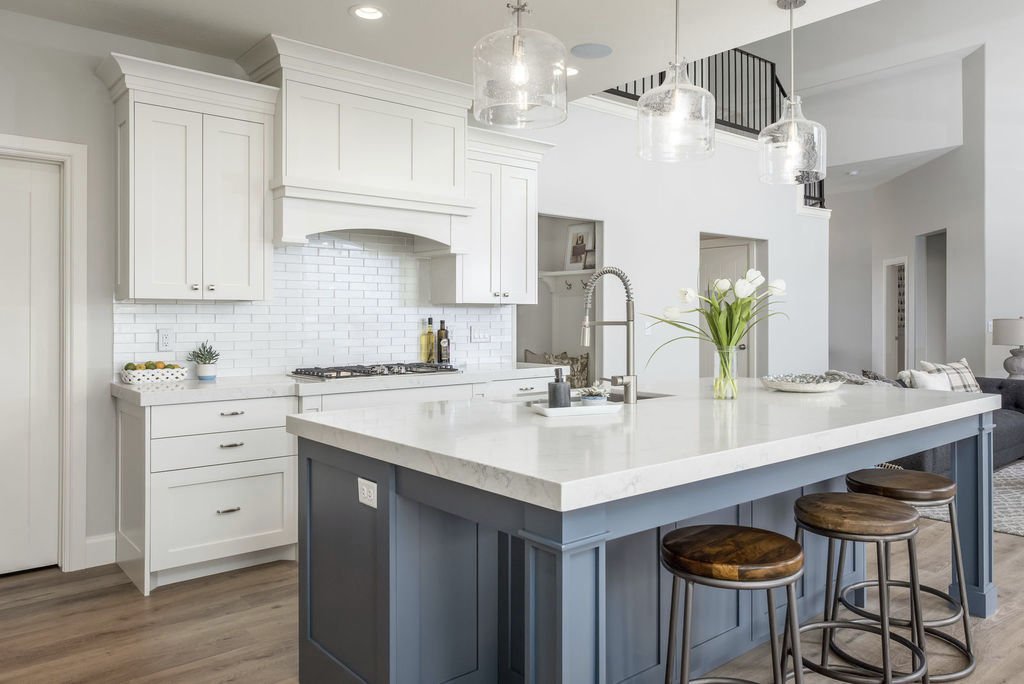 Many people think of custom and production home builders as completely distinct, but that isn't necessarily the reality. Companies like Alair Homes Maple Ridge are able to integrate production home philosophies into their approaches. That means that with your new home, you can opt for complete freedom when it suits you and enjoy the cost-savings of restricted choice at other times. If you're still uncertain about which option is better for your family, contact us. We'll walk you through the process of building a home and help you to determine which choices will work for you.