From environment issues with the potential to destroy your dreams of owning a home to zoning restrictions and easement, purchasing land for your custom built home can pop out more surprises than purchasing a house. Prior to laying a foundation, there are factors you need consider to avoid getting disappointed. Keep reading to learn more!
Limit Your Talk To The Neighbors
Having a chat with neighbors is a great way to have an idea of what the area is like, but that is as far as it should go. Disclosing your intentions to have a custom built home in the area can easily snowball into organized opposition. It's not unheard of for neighbors accustomed to having raw land in close proximity feeling on edge when a change in status quo is imminent. You will be better off making friends after you have moved in instead of getting involved in land disputes even before breaking ground.
Never Assume That Land Can Be Rezoned
Most jurisdictions have ordinances, codes and zones that designate buildable areas. This means there might be a limit on what you can build on your land. It's along the same lines that particular conditions have to be met in order to put up a sound structure. You might be required to erect a sea wall, for example, if your property is on the waterfront. It's usually difficult to get an exception and your request is likely to fall on deaf ears.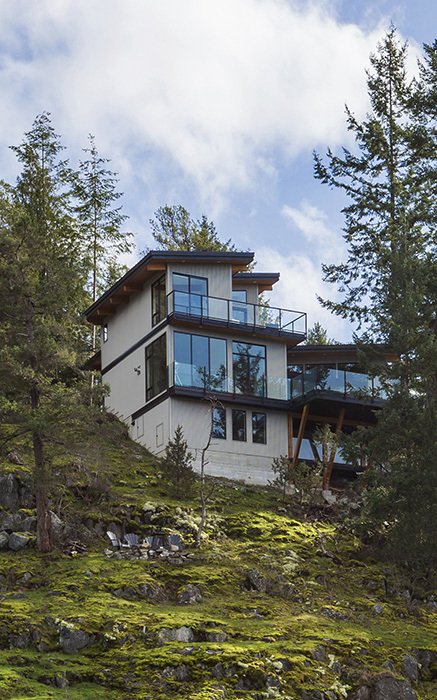 Word Of Mouth
Friends and family can also help find the perfect place for your custom built home. You might be surprised how word spreads like bush fire now that you will be counting on people that are close to you. Some of them might even know seasoned land agents that will come in handy and inform you about a great offer before other clients beat you to it.
Drive Around
A drive to your preferred area can be an eye opener as you're likely to come across "Land For Sale" signs. Feel free to even take pictures and contact potential land sellers so as to inquire about prices. Driving around additionally offers a golden opportunity to have a feel of the place such as flow of traffic during different times of the day.
Utilities
It goes without saying that there are utilities (septic system, water, electricity, etc.) you can never overlook. You would not want to feel as though you're living in the Stone Age yet you are the proud owner of a new custom built home. Keep in mind that utilities can at times cost a pretty penny.
Owning a custom built home is a rewarding experience. With these tips and a little patience, you're sure to find the perfect piece of land for your future home.
Share: