Savings in a Well-Built Home, Value in Custom
Being able to identify the characteristics of a well-built home can save you from letting increasingly costly renovations go unnoticed.
If you're considering making some changes to your current property, follow along as we walk through a few tips to help identify which areas of the home need the most improvement.
Siding and Trim
Look closely at the siding and trim. Make sure there are no gaps or broken areas where moisture can find its way inside. Firstly, the trim should be firmly attached without any loose areas. Caulking should be visible and not show any signs of cracking or pulling away from the edges. Siding and trim should lay flat and not show any signs of warping or rising along the edges.
Foundation
The foundation of the home should be dry and have no visible cracks or defects. Gutters and downspouts should direct water far enough away from the house that it won't run back and collect next to the foundation. Look for any areas of discoloration that would indicate past water damage.
Doors and Cabinets
Take a look at the doors and cabinets throughout the house. Each should open and close smoothly and without hesitation. A home that is level will have doors and cabinets that glide shut smoothly. The edges should not be warped or damaged. Doors and cabinets that are not level will scrape along the top and sides. This leaves behind wear marks that will become more noticeable as time passes.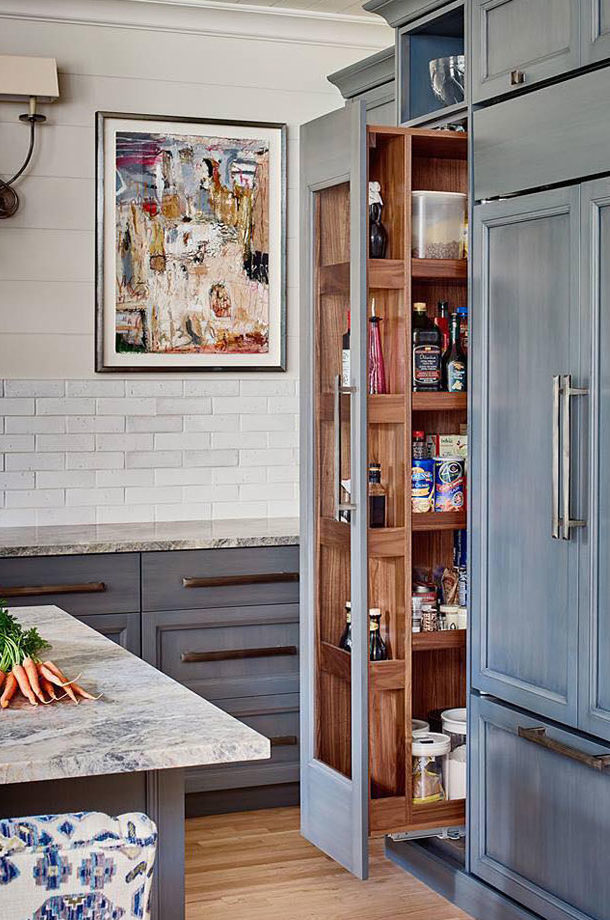 Flooring
When it comes to flooring, floors should be seamless and perfectly level. When walking through high traffic areas, you shouldn't be able to hear any creaking noises and the floors should not feel as if they are giving under your weight. Seams should be smooth and free of any type of ridges or imperfections.
Carpeting should be smoothly laid in place with no visible seams or edges that are pulling away from the wall. Vinyl or linoleum should also lay flat with no signs of chipping, cracking or raising up around the edges.
Bathrooms and Kitchens
One of the most important things to look at is your plumbing. Does the water run smoothly? Can you hear any noise when the water is turned on and off? Does the water drain easily?
Look at the caulking and the tub surround. Are they properly sealed? Are the fixtures securely attached with no loose fittings or handles?
Bathrooms and kitchens are common areas for minor imperfections that can eventually lead to major repairs.
Electrical
As you walk through the home, check each light switch and plug-in receptacle. Look closely at any visible wiring to ensure that it is in good condition. When you come to the electrical panel, make sure that each breaker is properly labeled and that they are in good working order.
Custom Plans with Alair
When it comes to custom home building, at Alair Homes Maple Ridge, quality and professional workmanship are our top priorities. We follow a Home Construction Roadmap so no corners are cut and all of the work is done properly. Each home is designed and built with the greatest of care so that when you move in, you know your home is built to last and that your family will be safe, secure, and comfortable. 
Our Client Control Model takes the best parts of Cost Plus and Fixed Price to create an optimal framework for our style of custom project management. Every project is designed around your vision, your budget and your timeline. By utilizing the Client Control Model and partnering with an Alair Homes Project Manager, you are able to make informed decisions about what goes into the construction of your home.
See for Yourself!
Watch below as owner and operator, Justin Endresen, takes you through a home to point out a few tell-tale signs.
If you are interested in custom home building or discussing how your current property can be improved, call us to schedule a consultation today!