At Alair, we are committed to encouraging and helping more youth to enter the trades. But even when trades training is an option, some high school students are unable to take part due to an often overlooked barrier. They can't afford work boots to safely visit job sites or take part in on-site job training. 
Boots to Build Program
Our Boots to Build program helps get boots and other safety equipment to teens so they can safely explore a career in trades. 
Last week, we dropped off boots, work socks, and gloves to CABE, a district alternative school serving the Tri-Cities. CABE accepts students from all eight secondary schools in the region, It provides a self-paced learning environment for students who have struggled to fit into the mainstream system. They are a small school with only 150 students, but one that prides itself on doing things differently. 
"We have added a Tech ed teacher to our school this year and created a small shop to expose students to more hands-on learning," says CABE school principal Sandi Lauzon.  (Above right.) "Our teacher allows students to work on projects that align with their interests. It also exposes them to tools and equipment that they were previously unable to access. This bridges the gap for students, helping to create an interest in the trades, and it builds confidence to apply to trades programs."
School in Need
A number of CABE's programs took a hit in June when two of their classrooms and the storage area was destroyed by fire. (The school is now at a temporary location at Winslow Centre.) The school's stash of safety gear was one thing that went up in smoke, making trades learning that much more challenging.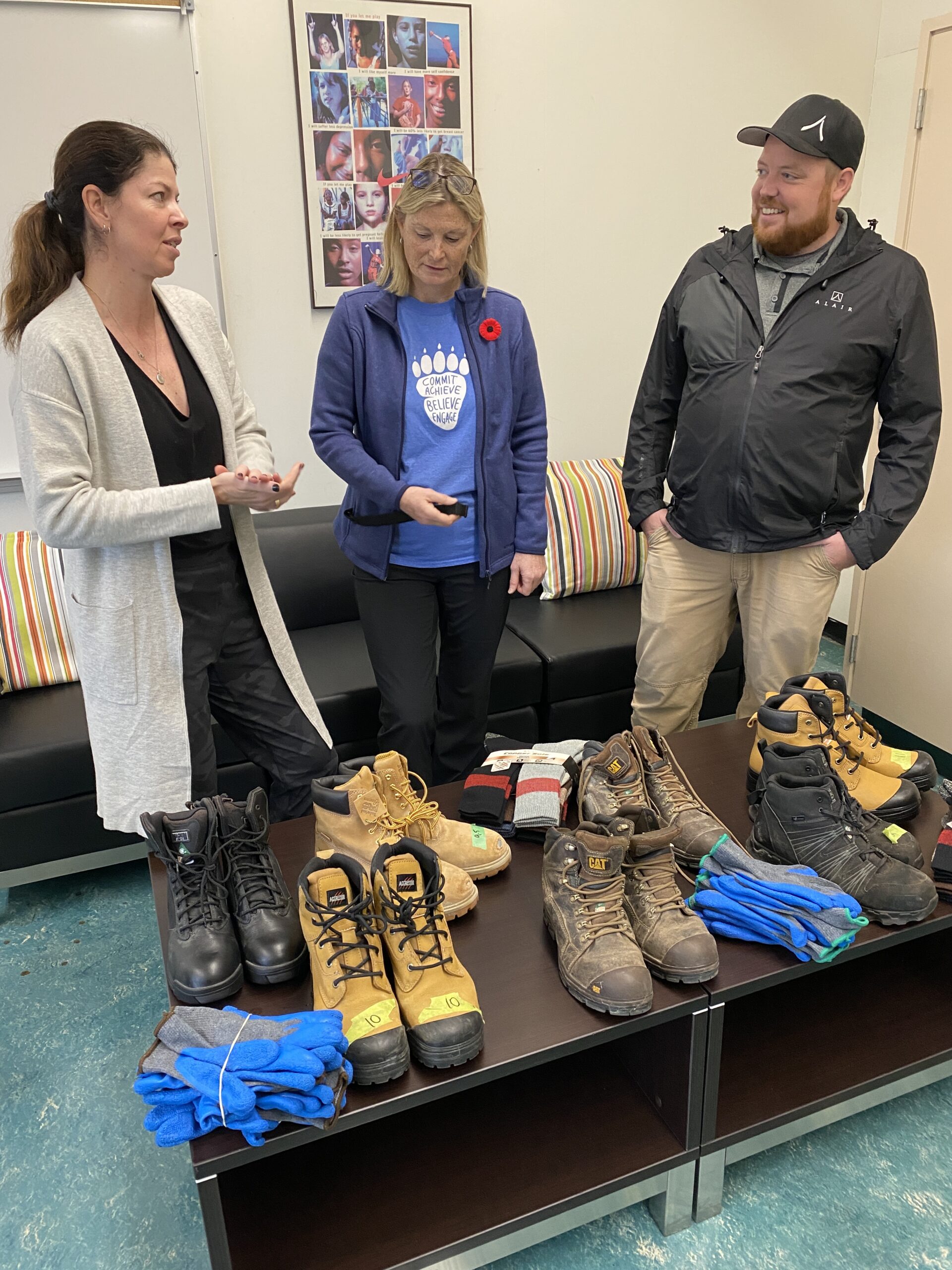 "When we learned about this issue, we jumped into action," says Alair Maple Ridge Partner Justin Endresen. "With the help of our friends at Lacey Construction, we sourced a number of pairs of boots for the school. We also bought new socks and work gloves. We wanted to help outfit students who are interested in learning more about the trades." 
Having this boot "library" gives students the sense of fitting in when they arrive at the job sites. On occasion, students are also allowed to keep the boots: Having the right gear allows them to gain access to entry level labour jobs. Without the right gear, they may not have been able to apply. 
It Pays to Mentor 
When it comes to other ways to encourage more kids to explore this career path, Sandi says providing  opportunities to job shadow a trades person for a day goes a long way.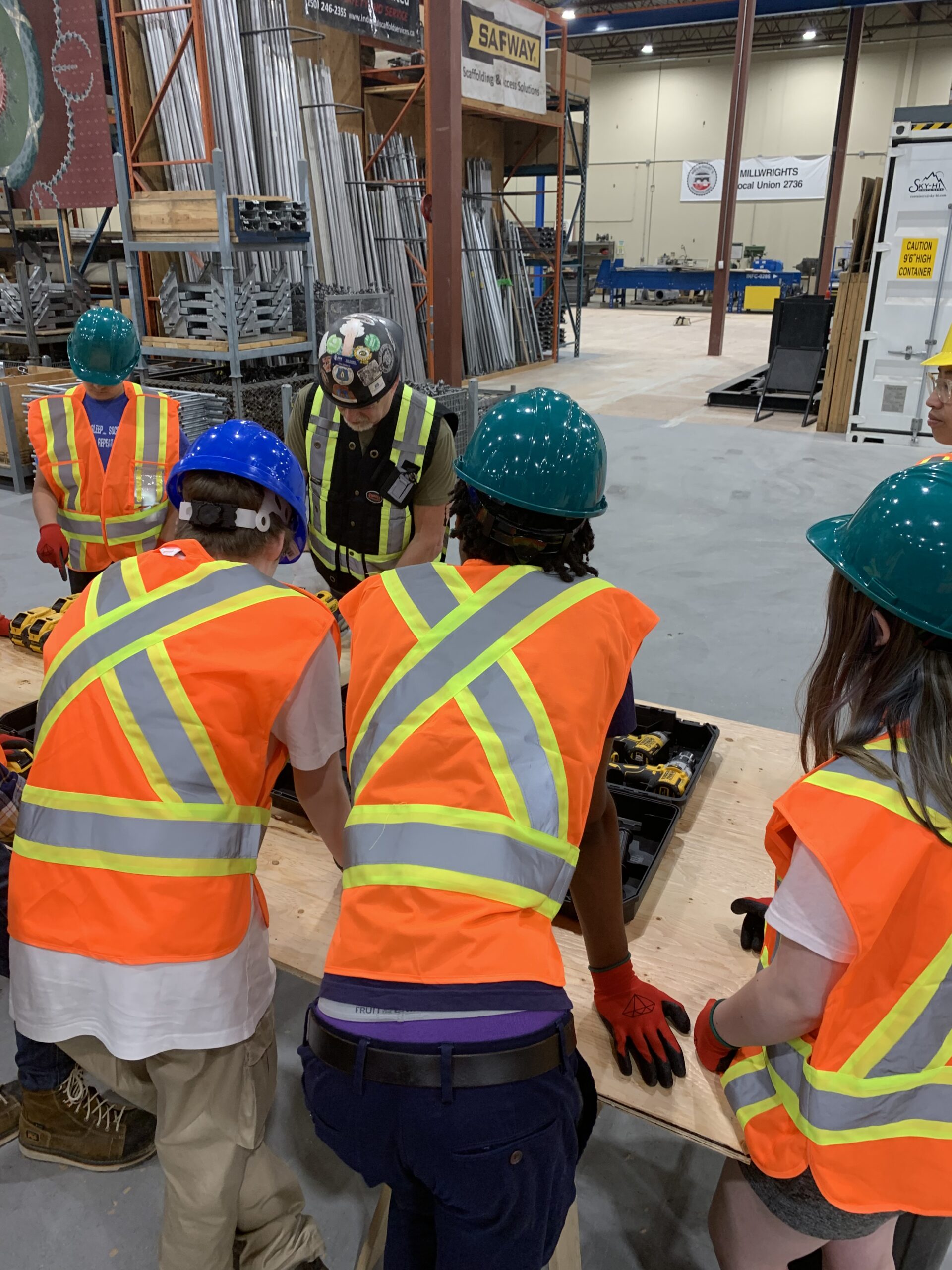 "Sometimes all it takes is a day with a mentor, seeing the trade in action, for a young person to see themselves in that role. It can motivate them to attend school regularly and complete graduation requirements with a goal to enter trades training or to gain employment in the construction industry." 
There can be a number of additional constraints preventing students from exploring the trades. Transportation is one example. Sandi says bus tickets are always welcome and needed. But boot donations are a huge step in the right direction.
"The boots can be the catalyst for applying for the job and the reason they apply to trades programs. It's all about exposing the kids to the possibilities and having them see role models doing the jobs that they can see themselves in."