If you walk around pretty much any Lower Mainland neighbourhood you'll likely see a Little Free Library. Little Free Library program is a nonprofit organization that promotes neighbourhood book exchanges, usually in the form of a public bookcase. The idea is to build community, inspire readers, and expand book access for all.
There are more than 90,000 public book exchanges are registered with the organization throughout North America. But many more little book exchanges are springing up all over the country.  We think in large part because they're so darn cute!
Building Community
We like books, we love to build, and we are always looking for new ways to give back to our community.  We decided to marry all of these passions by building a few of our own Alair Little Free Libraries.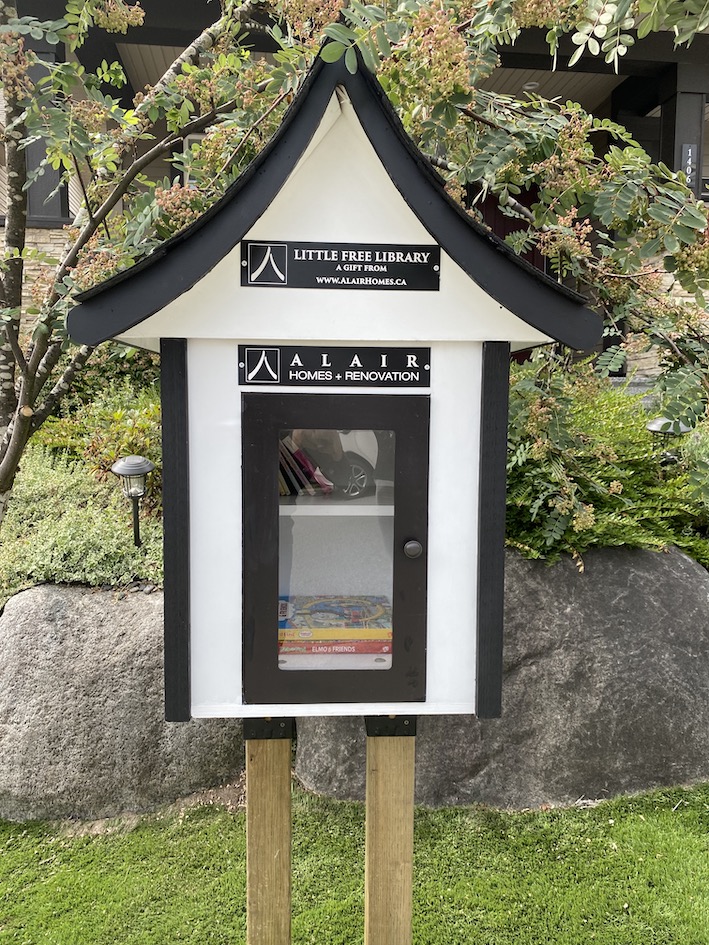 Initially working with Out of Line Designs, we drew up plans for our trademark white and black libraries. With plexiglass peek-a-boo doors, a slanted A-line roof reminiscent of the Alair logo, and ample weather-proofing, they were good to go. Now, to find homes for them!
We put the word out in the community and through social media, in search of Library Stewards. Stewards, usually book lovers themselves, are responsible for taking care of the libraries and ensuring they're well-stocked with reading material, at least to start. Most libraries quickly take on lives of their own, with passersby regularly checking in to pick up a new read or dropping off a few novels for the next person to enjoy.
We got so much interest in our Little Libraries that now we have a waiting list for when we build more!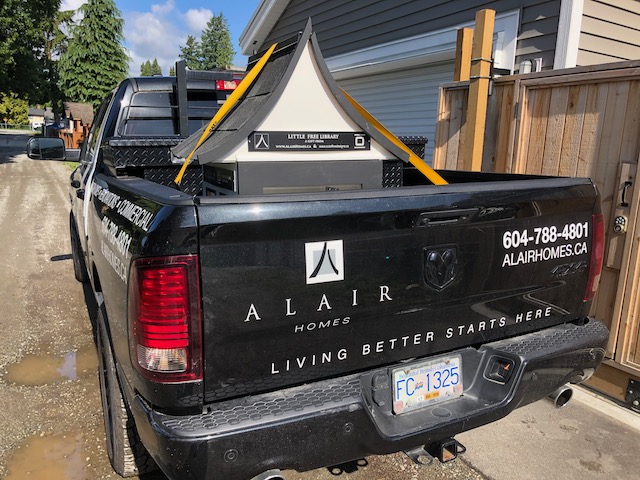 Homes for Books
We put up our very first Little Library in Port Coquitlam.  Today, most can be found on private property. (You can't put up Little Library on public property without permission.)  But quickly, local municipalities started expressing an interest too. We now have them in a number of public spaces including Coquitlam's Victoria Park and Riley Park, seen below.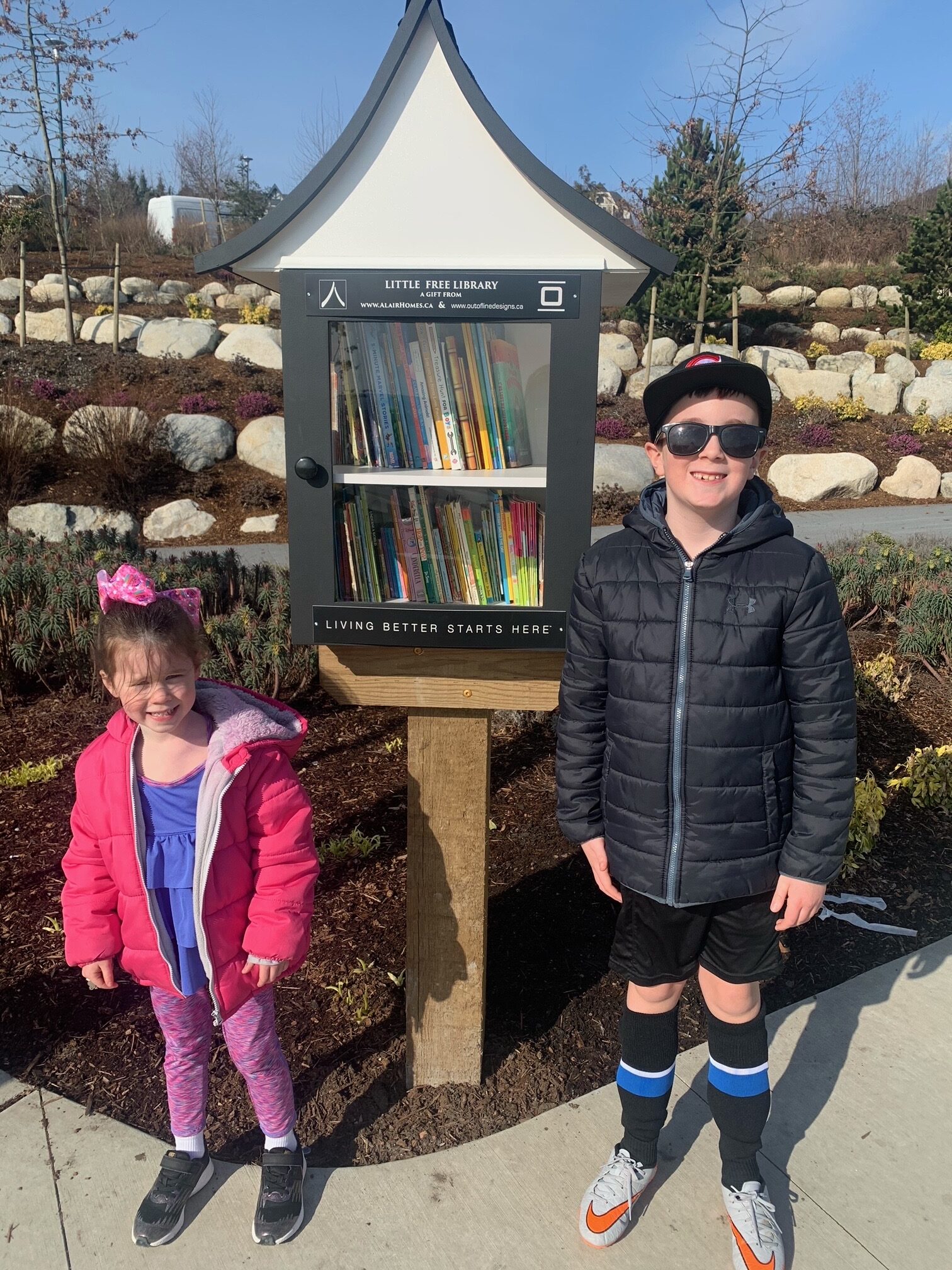 Our other Libraries can be found in North Vancouver, Ladner, Port Moody, Port Coquitlam, and Vancouver's Point Grey neighbourhood. Two more are scheduled to go up in Maple Ridge.
If you see one, we hope you'll stop, have a peek, take a book, or leave a few for the next passerby to enjoy.