The convenience that vinyl flooring offers homeowners is second to none. Though some ground preparation or an underlay might be required, this is an option that makes flooring matters simple. There is no doubt that today's economy is unforgiving, but the good news is that going for vinyl is easy on the wallet. There are many benefits of installing vinyl flooring in your custom built home. Keep reading to learn more!
Budget Friendly
Vinyl flooring is among the most cost-effective floor options in the market today. This is in comparison to laminate, carpet and hardwood floors. If you went out on a fact finding mission regarding vinyl's price per square metre, you will realize that vinyl is as cheap as it can get without compromising on quality. Affordability is the reason why vinyl flooring has become more popular over the years.
Installation is Easy
Installation of vinyl flooring is an easy process. Even so, there is the need to make sure the underneath floor is smooth. There should be no imperfections or any flaws because any bump will be noticeable after laying the vinyl flooring. Should you choose to do the installation yourself, all you need do is follow the guidelines outlined by the manufacturer for a smooth finish. However, for your custom built home to look flawless, it would be prudent to hire the services of a professional – the end result will be worth every penny shelled out!
Design Options
Vinyl flooring comes in a wide range of colors and patterns. You can use vinyl to imitate the style of your dream floor. Feel free to replicate natural stone, ceramic tile, wood, you name it. Vinyl flooring also comes in different textures and most homeowners tend to incline towards pebbled or smooth styles. Non-slip finish is yet another great option to have in your custom built home to ensure that your bundle of joy never slips while playing.
Warranty
The better part of vinyl flooring comes with warranty. Any product that has a warranty indicates that it is of high quality. Most vinyl flooring manufacturers are willing to put their money where their mouth is by offering lifetime warranties, or at least 15 years. Despite vinyl flooring being affordable, it gives you good value for your money.
Low Maintenance
Vinyl flooring compared to other flooring options needs minimal maintenance. Its water resistant quality makes this flooring durable and practically stress-free. This means that you can easily dust and mop it without worrying about warping. What's more, vinyl flooring is hygienic because it prevents bacterial growth thanks to its lack of seams. You can clean it with disinfectants and detergents without damaging the floor. Vinyl does not attract particles and dust like some timber and carpets. This is a good option for anyone that suffers allergies and asthma.
Resilient
Families that have kids should opt for vinyl flooring as it's able to keep toy damage at bay. You also don't have to worry about the floor getting damaged by heavy items when they drop accidentally. Vinyl flooring is perfect for a custom built home that has a lot of movement as the floor will remain as good as new. Durability is one of the reasons why most homeowners prefer vinyl flooring over other types of flooring.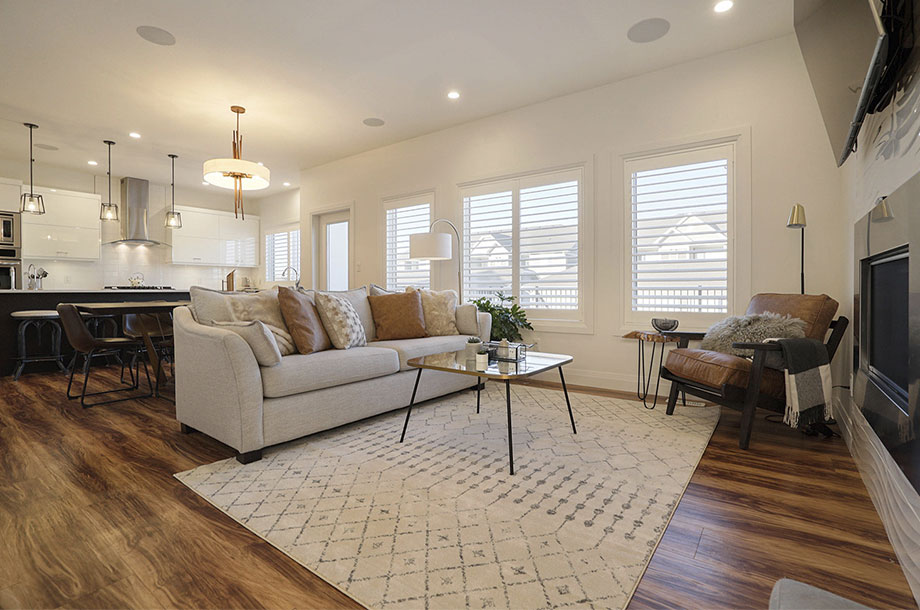 The different options of vinyl flooring that are in the market today make it easy to choose the best. Note that it is always a good idea to consult an expert like Alair Homes to assist you with the selection process.