2019 Is Artisan Chic
It was rich green velvet furnishings, subtle rose gold fixtures, and exposed lighting that most designers shaped the past year with. Expect that style formula to continue in 2019 but sprinkle in a dose of locally sourced elements and deep moody colours.
Let's call 2019 the year of 'artisan chic.' It's a shift towards locally made fixtures, furniture, and hardware for the purpose of storytelling. Homeowners can point to a piece and give the backstory of where they discovered it – it's this power of 'discovery' that gives a narrative to the story and purposeful meaning to their design.
Finding these pieces can be tricky though. While sourcing design materials from giant big-box retailers can be straightforward and relatively easy – stepping outside of the ordinary and exploring those backyard hobby shops, farmers markets, and boutique stores brings a new set of challenges.
Fortunately, we have an abundance of craftspeople, artisans and home decor shops throughout Georgian Bay. From Meaford to Midland, Collingwood to Coldwater and through the white pine woods of Muskoka we have some amazing talent, natural materials and incredible backdrops to grab inspiration from. This includes people like Lindsay Cruise.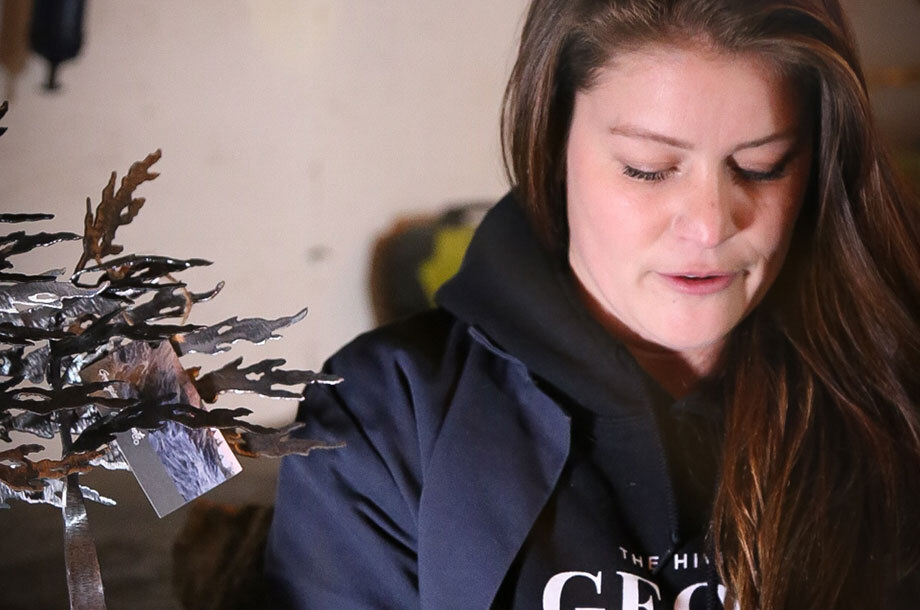 This local sculptor creates artwork born from the shores of Southern Georgian Bay and found in its vast beauty. Lindsay uses the ruggedness of Georgian Bay in everything she creates.
"I've had client's email me a picture of a tree from their cottage they've been looking at for 35 years, and I can actually replicate that exact tree for them. It's a pretty fulfilling experience" said Cruise.
Lindsay snorkels in the bay to collect rocks for her tree root collection.
"It allows for a realistic vision as to the finished clear-coated beauty of each rock."
— Lindsay Cruise, Georgian Bay Roots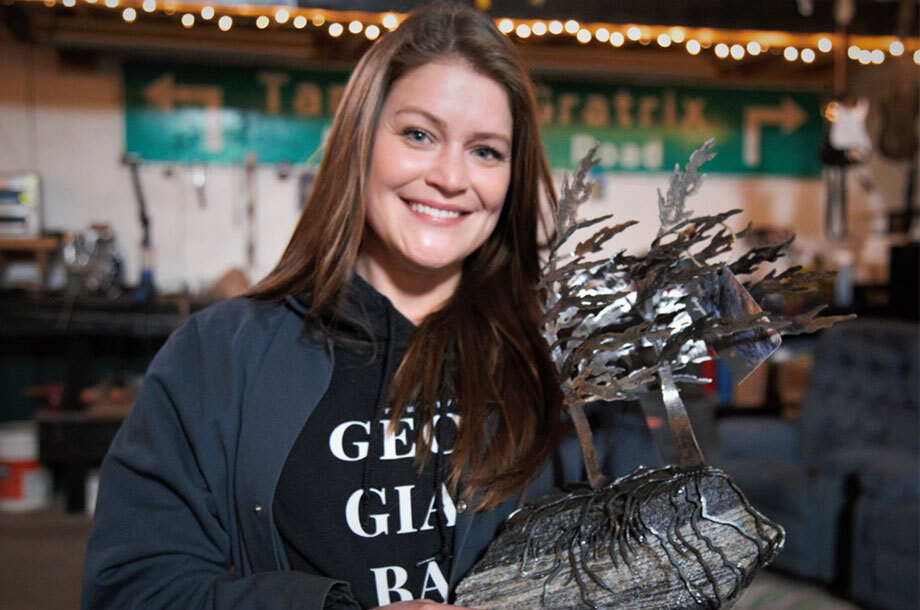 "For me, Georgian Bay is that feeling of walking onto the dock, putting my bags into the boat and leaving the shore and my stresses behind."
Lindsay is one of many local artisans that define this new 'hyper-local' home design movement.
Finding artwork like Lindsay's can make all the difference. Your space becomes less about a collection of fashionable things or more about artwork with a story to tell.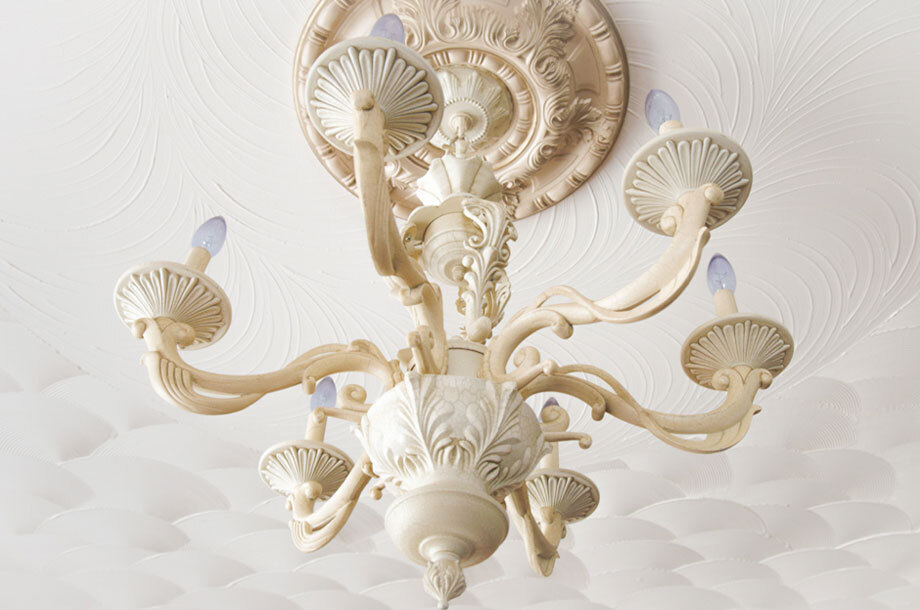 More Authenticity
We expect to see a push to more specialization and authenticity in 2019. This may take patience and a few more pennies, but the pay off is worth it. Think of a return to handcrafted furniture pieces. We'll see more tables from the craftspeople in our own backyard, more handcrafted metal fixtures and more sewn fabric decor.
Remember though, the rhythmic life these artisan pieces exude still has to sync with your entire design. It can be challenging. It's where authenticity meets modern design. It's definitely a delicate dance.
'Artisan chic' can be as powerful as 'the rugged beauty of the windswept pine, handmade in a shop outside of Midland. Or, it can be as subtle as a throw blanket from that boutique pop-up in Honey Harbour.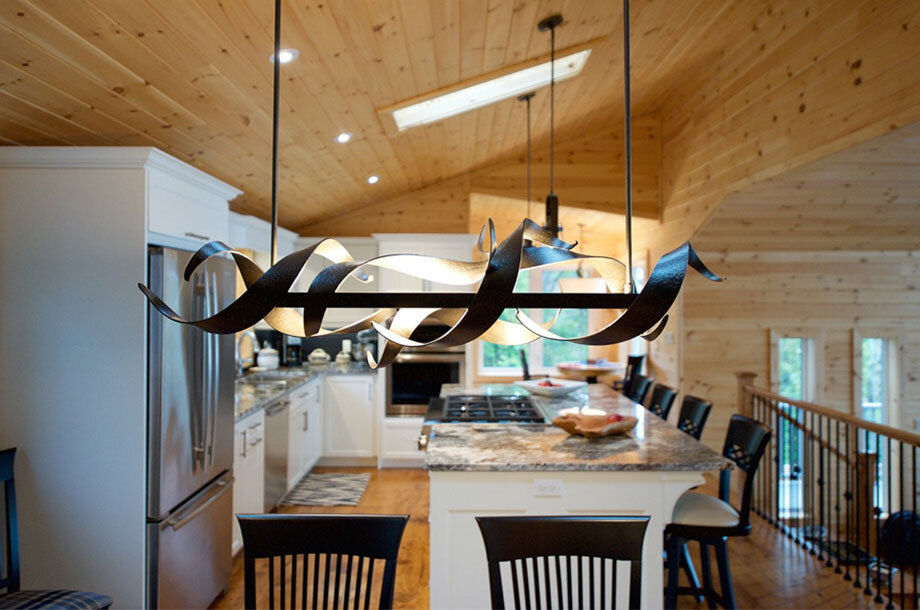 Less TECH
What else is new? 2019 will be less about sleek smart-tech home decor and more about calming natural materials. There is a lot of research behind this movement. The shift towards calming natural features makes sense when you consider consumers' desire for real human connections.
So how do we blend-in or hide the tech in our homes? It's getting easier as tech evolves, but ultimately, we need to put more emphasis on the other features of our spaces. For example, a local piece of art replaces the family room t.v, or  we camouflage the refrigerator with full floor to ceiling cabinets.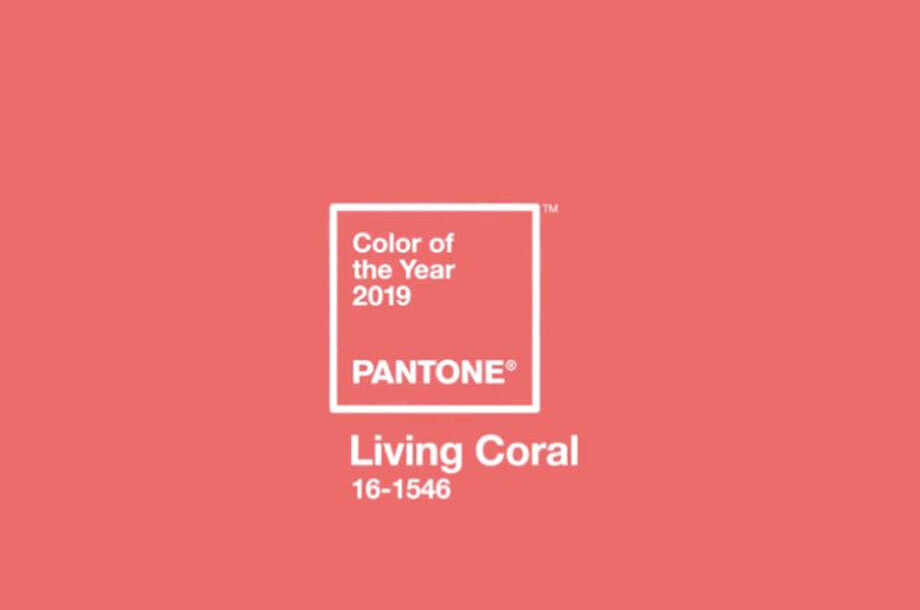 More Colourful Home Decor 
We all live in a box, it can be 1:1 or 16:9. We scroll and scroll and then scroll some more. Social media isn't going away but having less digital noise influencing our at-home environment is a needed choice we should be making. Trend forecasters seem to have taken notice of this 'need-to-unplug' and unwind. Houzz is predicting homeowners will take to moody, dark tones. They predict forest green and navy blue will dominate the home design. This is clearly shifting our colour pallet. Everything was white and bright over the past few years.
While Houzz believes the darker tones will be trending, the team at Pantone selected 'Living Coral,' as 2019′s color of the year. They described it as both a "life-affirming" tone and a "nurturing" shade. So we predict this year will be about natural, calming and nurturing colours and materials with bold dark features.
This extends to the kitchen as well, so be prepared to go dark. We expect more homeowners will choose to be exploratory and indulge in some cabinet curiosity. This is a great thing, and it extends to every part of the kitchen. We will see more black accent colours and more black focal points.
Share: