A beautiful, evergreen lawn is the desire of every homeowner. However, busy schedules make it hard to maintain the yard. Regular lawn maintenance involves mowing, seeding, applying fertilizer, trimming the hedge and weeding. Turfgrass is becoming a long term solution for homeowners who need a low maintenance lawn. Unlike traditional grass, turf has a longer lifespan without rotting or dying during hot summers and cold winters. Complement your custom built home with an evergreen, eye-catching lawn. Continue reading to discover some of the true benefits turfgrass brings to a custom home.
Low Maintenance, High Reward
With turfgrass, you will have an evergreen lawn throughout the year. Turfgrass is drought resistant, pest resistant and offers consistently beautiful curb appeal. Using turfgrass for landscaping in your custom home's yard is a convenient solution.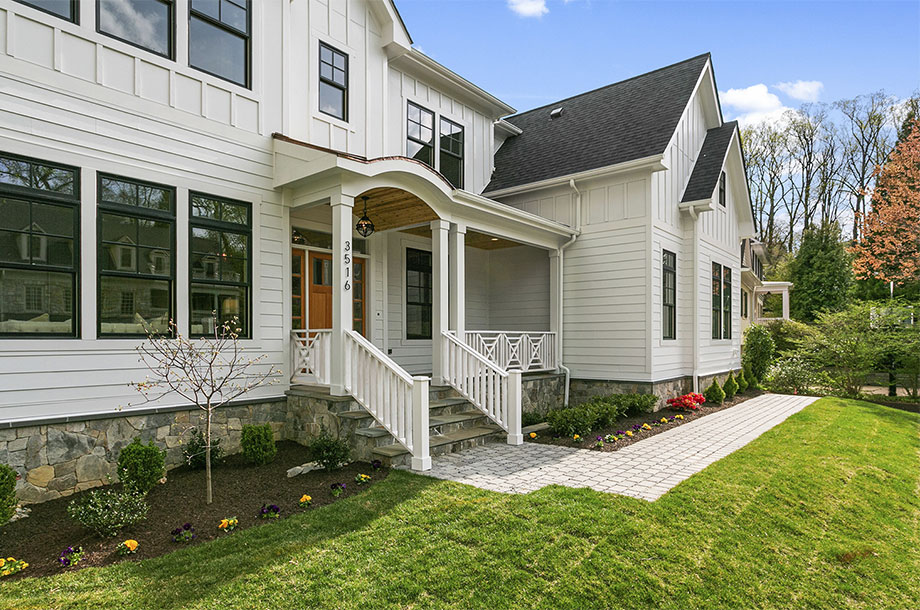 Turfgrass doesn't need much work to maintain and you can save a lot of money upon installation. You will use way less water and you won't need fertilizer, pesticides, or gas powered tools that are necessary to maintain a lush lawn.
Soil Erosion Prevention
Turfgrass will prevent erosion of soil on your lawn. The grass slows down the flow of water during rainfall so that it slowly seeps into the ground without disturbing the soil. This also helps to slow stormwater run-off that may drag unwanted soil particles to groudwater reserves.
Easy Installation
You can decide take on turfgrass installation as a DIY project, but it is best to let professionals do the installation. Homeowners work all week long; hence it is befitting to have your money work for you when you decide to buy turfgrass. The first step is to purchase quality turfgrass. Some homeowners may be tempted to go for cheaper turfgrass versions. However, you need to buy quality turfgrass to reap the benefits for a long time. You can ask professional turfgrass installers like Alair Homes to recommend the best quality.
Landscaping
You need to sit down with your landscaper and design your lawn. The design should be practical for your custom built home. You can browse through the internet to see different lawn designs. Alternatively, the landscaper can identify several ideas that would look great with your custom built home. You can easily mark your lawn using turfgrass. You can have clean lines between the yard, the driveway, and pathways to the house. Clear demarcation will make the yard look exceptionally neat and attractive.
Final Thoughts
In conclusion, turfgrass has many advantages and goes well with custom built homes. It can also increase the resale value of your home. You can trust professionals at Alair Homes Delta to create the ideal turfgrass landscaping for your home. You can be sure that you will love the results. Alair Homes has a vast catalog of previous turfgrass project that you check out. You don't have to keep a high maintenance lawn when you can install turfgrass. Install turfgrass today and enjoy more free time. You can entertain or relax on your new, well-manicured turfgrass lawn.