Your decision to build a new home in beautiful Collingwood may be easy to make. However, this decision opens up a world of many more complex questions. What community do you want to live in? How large or small of a home do you need? What features are important to you? What's your budget? For many people, these decisions lead to a choice between building a custom home or purchasing a production home. Before you can determine which is the most suitable option for your needs and unique circumstances, it helps to understand what these two options are and how they can affect the finished product, the cost and your building experience.
Understanding What a Custom Home Is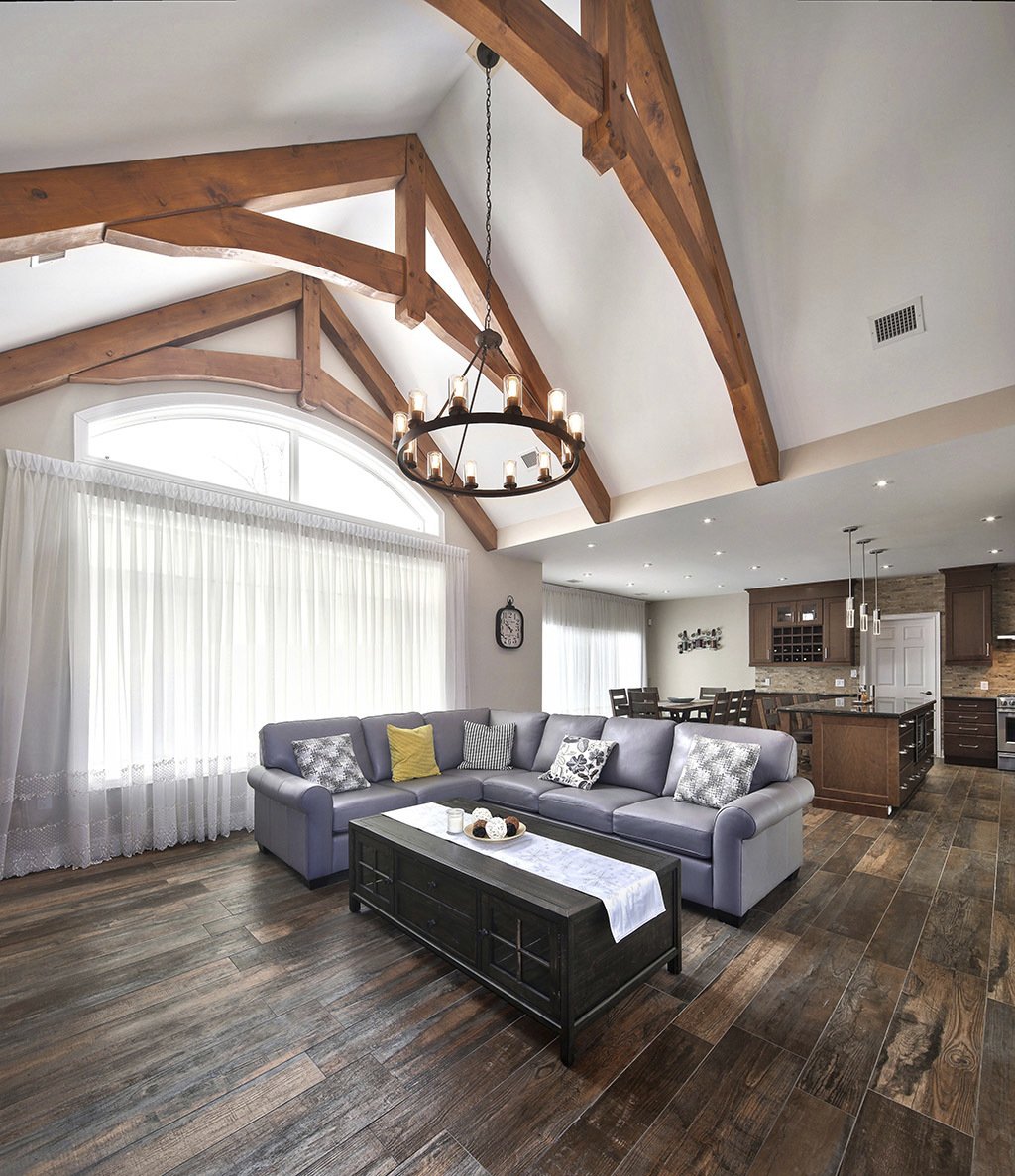 A custom built home is designed specifically for you. It's created, built and designed to your specifications, and no requests are too small or too large if your budget allows for them. An architect might create the blueprints, and then a custom home builder uses the blueprints to develop the idea and build your home. All decisions regarding materials, finishes, architectural details and more are specifically catered to your preferences. This can be a home unlike any other ever built. While this is an excellent way to get a home that perfectly lives up to your expectations, it may potentially take longer to build and be more expensive than a production home.
Learning How a Production Home Is Different
A production home is one that is made from existing floorplans. These plans may be used many types over, and they are often used in the same neighborhood with variations in elevation plans, material selections and interior or exterior features. To ensure variety in a neighborhood, many production home builders offer several floorplans for the same community. You are often also able to choose from a selection of materials and finishes so that the home is somewhat customized to your specifications. It is generally not feasible to adjust the floorplans, however, and even many of the design elements are limited to what the builder offers.
Which Is Right for You
Deciding between a custom built home and a production home isn't always simple. This is especially true when budget is a factor. The appeal of a production home is that you can sometimes more easily limit your costs. However, if those double ovens in your custom kitchen are important to you or living without a basement for your children's play area isn't realistic, it is sometimes difficult to find a production home that meets your needs.
Here's a more hybrid approach that offers the best of both worlds. Alair Homes Collingwood is a custom home builder that gives you the opportunity to enjoy the benefits of a custom home and a production home combined while minimizing the drawbacks. We do this by using existing floor plans that you might choose to use "as-is" or modify slightly to meet your needs. These plans have been specifically designed so that they are faster and easier for contractors to build. This keeps architectural and construction costs to a minimum. Regardless of the plan that you select, you have complete control over materials, the location where the home is built and other specific features within the home. This lets you save money in areas of the home that are less important to you while reserving funds for the rooms that you want to pay the most attention to. In other words, it lets you create the home that you want at a price you can afford and without sacrificing the elements that impact your quality of life.
Whether you're ready to embark on the custom home building approach using your architect or want to consider this hybrid approach, Alair Homes Collingwood has you covered. Contact us to discuss your options and share your dreams during a complimentary, no obligation consultation.
Share: