Are you looking to make home improvements that reflect the natural beauty in your area? Reinvent stunning waterfront vistas and Blue Mountain wide-open backdrops by adding a shade of blue to your kitchen. Your Collingwood kitchen can incorporate all the wonderful things that make your community one-of-a-kind!
Improve On Your Kitchen Blues
How can you brighten your space and your smile at the same time? Try blue and give your kitchen a refreshing color overhaul. Generic kitchens can take all the fun out of "fun"ctional. Color choices are pivotal. The home improvements in your kitchen can range from bold splashes of blue on large furniture pieces to deft touches of blue on minimalist decor. Design options are endless! What's your style? How can blue embolden your interior decorating side?  Below are a few ways blue can really emphasize your unique design vision.
Bring it to the Beach
Recapture the enchantment you feel when staring out into Collingwood Harbour. What says home and relaxation more than a trip to the waterfront? Driftwood tones against a blue backsplash or blue kitchen island can create a delightful experience. A translucent blue can also make any small space feel like a vast ocean.  Let your appreciation of calming waters flow through every kitchen decor choice.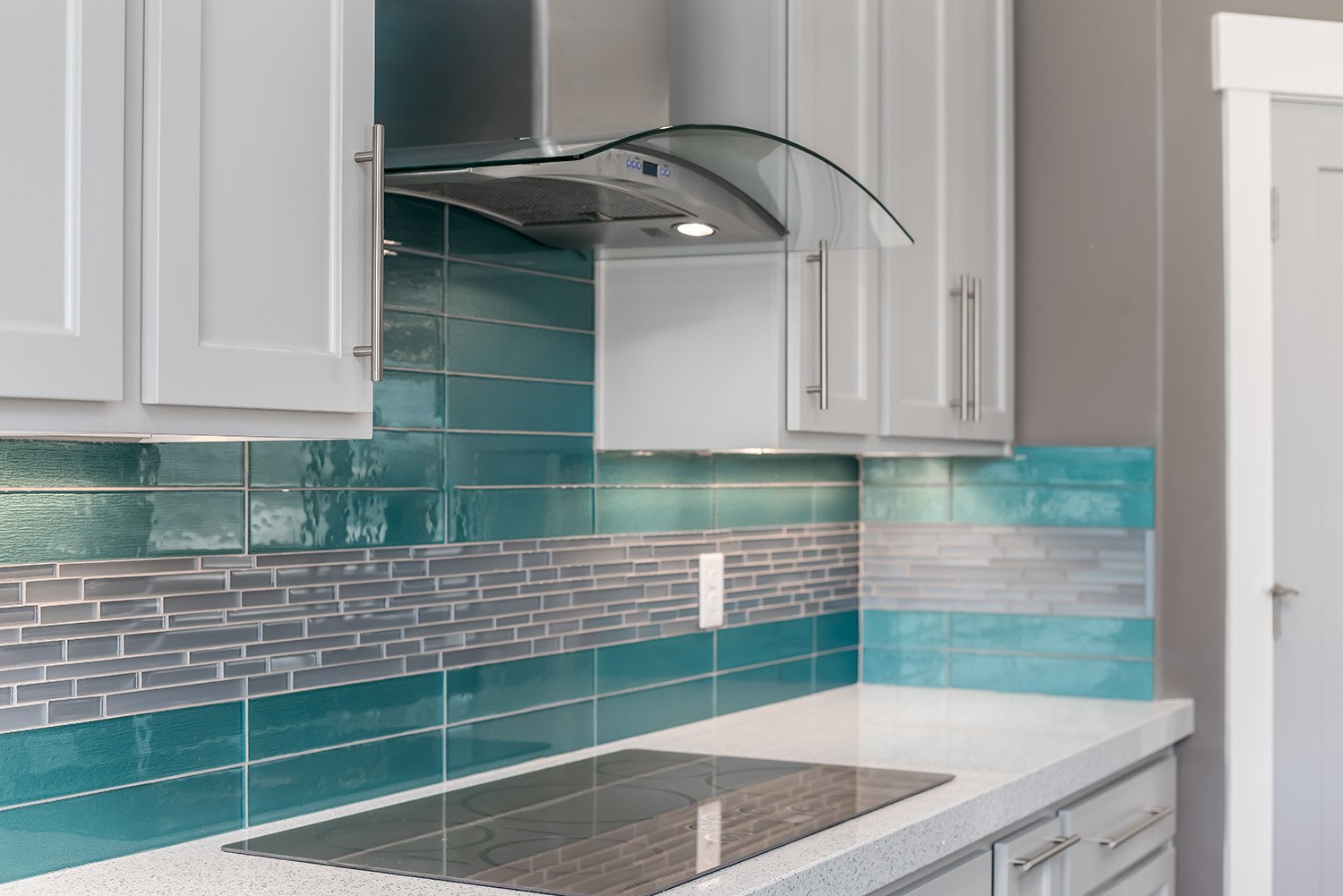 Use Abundant Application
Are you seeking a way to pack a proverbial punch into your kitchen's aesthetic? Incorporate dark blue ovens, hoods, microwaves, even refrigerators to make an impact statement in your space. The opportunities are endless in the world of color! Do you want to add a more vintage feel to your kitchen? Try lighter blue appliances with tinges of softer green shades and watch your kitchen transform!
Roll-Out the Royal Rustic
Home improvements that share a common theme throughout your home can tie multiple spaces together and create a cohesive picture of elegance and distinct taste. Rustic wood and industrial fixtures in kitchens can bring their own "wow" factor to your custom home. They are also simple to carry throughout any corresponding rooms.
If you enjoy a mixture of old and new, with clean lines and character in every accent piece, a rustic modern look may be your choice design style. Navy or royal blue tones juxtaposed against wood or metal pieces provide a warming contrast. Since your kitchen may already have the modern conveniences needed to create a sensory experience, celebrate it!
Style Right
A kitchen is often considered the heart of the home. It's where many home improvements happen. How can you make it even more heart-warming? Welcome your guests to a comforting place to congregate and reflect on the beauty every Collingwood kitchen can show when just the right amount of blue is applied!
Share: