This past weekend (Feb 24th) was the "24 Hours at Blue" ski event in the Blue Mountain Village. 24 teams raced for 24 hours for lap dominance. But the winning team wasn't the one with the most laps. The winning team was the team that raised the most money for the charities consisting of the Collingwood Hospital and the Ontario Special Olympics Organization.
Alair Homes Sponsored Team
Alair Homes Collingwood sponsored a team for the 2nd year in a row and reached out to Alairians across Ontario in order to raise donations and to build a race team. 7 crazy Alairians threw their names on the list and showed up with determination and their ski and boarding equipment. But they also showed up with donations.
Charitable Giving Through Donations
Each team member is required to pay a $159 entry fee and solicit as many donations as possible. Alair Homes Collingwood then matched the number of funds raised, bringing our donation total to just under $3000. Through major corporate donations and the rest of the 288 participants, they raised over $70,000.
Second Time's a Charm
This is the second year for the race, the second year that Alair has put a team in, and the second year that Brian Stemmel (Olympic skier), Rod Black (CTV and TSN) and Kate Petterson (TSN Radio) have given their time to host and be a part of an incredible event.
Our Fearless Team
Fellow Alair team members consisted of team captain Norbert (pints) Lengyl, team coordinator Mia (the cheerleader) Walker, Brodey (powder) Blair, Dave (exit strategy) Young, Justin (fearless) Thompson, Elliot (french fry) Sheaves, Robert (the Bobbo) May, and Kevin and Laurie Blair.  What a great time we had connected, talking race strategies and business strategies. It's incredible when you have these many like-minded individuals coming together for a special cause, having a good time, and making plans for future business initiatives.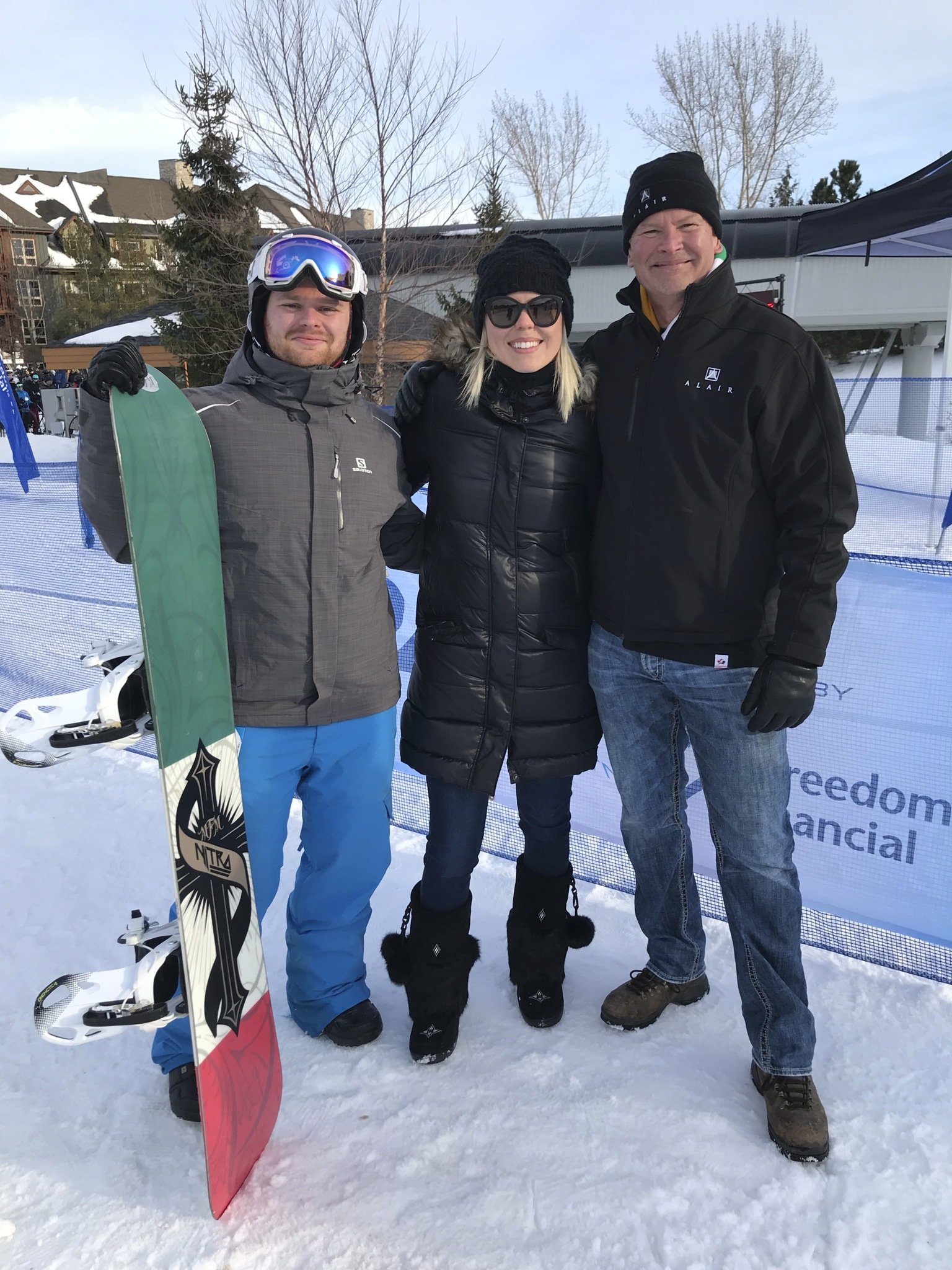 Between us there must have been a hundred social media posts, constantly taking pictures when each racer completed their shift, high fives, and hugs. I've personally never been so proud to be part of this well-meaning group.
It seems that the main theme of conversation was how we are going to make this event for the Alair crew bigger and better next year. So exciting to see the passion…
Just an FYI, the team with the most laps did 288 runs. Our group did 248, good enough for a respectable 10th place out of 24. Makes us very proud of our team and very proud to be a part of the 24 Hours at Blue.
Share: