Alair Homes Chilliwack
July 27, 2017
Summer Entertaining in Chilliwack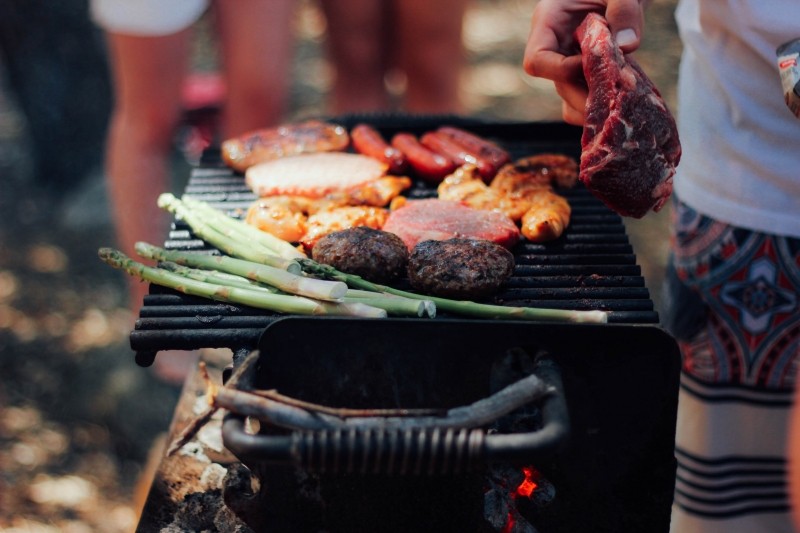 Tags: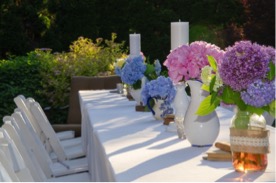 Bring the long table experience to your home! Gather smaller tables together in a row (the same height if possible, or add risers to legs), drape tablecloths over them—even sheets will do! Keep the colour scheme simple. You can rent plain white wooden or plastic chairs, or ask friends and family to bring their own.
The focus is the food – feature local produce, meats and wine or locally brewed beer. Serve on pretty plates with natural flowers and greenery for the décor. You can either plate the food and serve each guest, or have a buffet-style presentation.
String up some white Christmas lights so you can party into the evening. Play music by local bands or invite musician friends to perform!
Themed Parties
Themed parties can be simple and fun, or extravagant and an event to remember! It can be anything from a costumed affair (come as your favourite rock star or dress in plaid) or a colour-themed party, to a formal black and white garden party.
Canada Day and other national days are a great chance to deck out your yard in red & white! A trip to the dollar store will provide you with lots of ideas on a budget. Get creative and have fun!
White tablecloth and napkins
Red plates and cups
Streamers and bunting
Maple leaves and Canada flags
Balloons and lights
Red & white plaid
HGTV has some decorating suggestions for Canada Day. Create a menu with Canadian foods and recipes with a red & white theme. There are some great ideas from Huffington Post HERE, including a Canada Day trivia game, and recipes with Canadian craft beer! And Food Network shows us "How to Throw a Canada Day Party for Under $50".
New neighbours, or new to your neighbourhood?
This is a great opportunity for a BBQ and get-to-know-you party. Ask each neighbour to bring their favourite salad or dessert and beverage—and you provide the meat to grill.
Have some outdoor games ready, play some cool tunes, and make those important connections that create a safer, friendlier neighbourhood!
Many municipalities, like Abbotsford, have a "Neighbourhood Spirit Small Grants" to help with the planning and costs associated with events and parties. Chilliwack's "Neighbourhood Grant Program" supports residents and organizations that to bring people together and enhance neighbourhoods. Visit your local city hall or search their website for information.
Outdoor spaces are valuable real estate and you want to be able to enjoy them with friends and family! Make the most of what you have by adding features like decks, sunrooms, or gazebos. Read our blog post about Outdoor Spaces.
Find out more about Alair Homes projects in Chilliwack!