When planning to renovate your home, you may be preoccupied by the bathroom, kitchen, or living room space. However, you mustn't forget about your guests. Creating a comfortable and inviting guest room will be key to your guests having a memorable experience.
From the floors to the walls, little details matter when making a visitor feel at home. Your aim should be to create an experience that's synonymous with the rest of your home, but with unique modifications, your guests will find useful.
Start with Flooring
As soon as your guests take off their shoes, they will notice how your floors feel. Some may even comment on the warmth of your hardwood, or the soft touch of your laminate floors. When remodeling your guest room, make sure the flooring is consistent with the rest of your home. For example, don't install hardwood floors in your living room and cold, hard concrete in the guest room. This sudden break in uniformity can make your guests feel uncomfortable.
Always make your guest room feel as part of the home. Creating a consistent theme starts with your floors. If using hardwood in nearby rooms, make sure the guest room has the same feel. You may be able to get away with laminate or vinyl flooring to complement authentic hardwood (if cost is a limiting factor).
Freshen up Windows and Walls
In an interesting way, you can use the guest room to experiment with different wall and window furnishings. As part of your remodel, feel free to explore different wall shapes. Slanting walls and roofs add an exciting edge to your guest room space.
Your guest room is also the place where you can hang that large, antique painting on the wall. Where better to display your most prized findings? Perhaps try using a bold colored curtain that fits with the theme of your home. Avoid making everything too busy, as too much stuff can make your guests uneasy.
Bedroom Furniture is Key
The right furniture will be key to making your guest bedroom functional. Start with a nightstand, equipped with a clock that guests can use to keep track of time. A dresser with drawers is also useful, especially when your guests are staying for a few days.
If space permits, place a desk and chair in there as well. Add an extension cord with multiple outlets for your guests to charge their electronic devices. You also can't go wrong with adding a small luggage rack and upholstered chair for extra sitting space.
Complete the Look with Proper Lighting
Ambient lighting is an effective approach for your guest room. Use many different light fixtures to add utility and style to the space. For example, a table lamp is a must have for reading, while a bedside lamp makes it easier for your guests to move around at night. Consider adding a chandelier to overhead lighting to create a stylish theme.
Don't Forget the Bed
The most important part of your guest room is the bed. Your top priority should be to give your guests a good night's sleep. Start with cotton sheets that have a high thread count, then cover them with a duvet and fluffy pillows. You should also preferably have a new mattress for the bed.
Avoid making the guest room a dumping ground for old or worn out beddings, as this can make your guests feel unwelcome.
Flowers are the cream of the crop
Flowers are uplifting, fresh, and comforting. Add a small vase on top of the guest room table (or nightstand) to make your guests feel at home.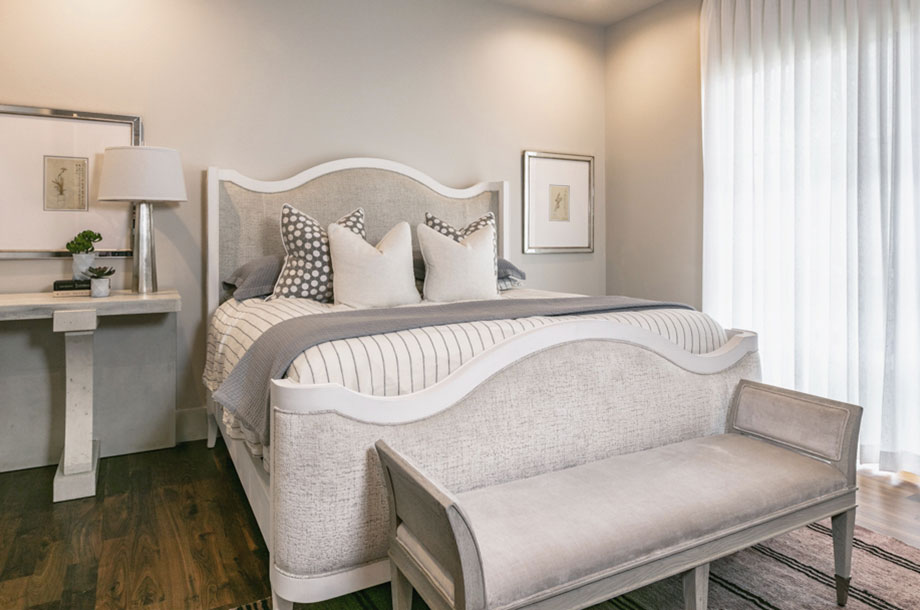 By carefully planning your guest room remodel, you can ensure that all future visitors will feel at ease when spending the night.
Share: