Having a home you can confidently entertain is a bonus for every homeowner. The challenge is creating a space that is versatile to suit your entertainment needs. You can add a few unique features to your custom built home to aid in entertaining. The goal is to create a cozy and versatile space that will accommodate different settings for different occasions. Here are some elements that will help to create a fantastic entertainment space in your custom home.
1. Open Floor Plan
An open floor plan expands the space between the living, dining and kitchen area. You can paint different colours or include a feature wall done with wallpaper to demarcate the spaces.  You can try different things depending on your taste. An open floor plan allows for easy mingling between guests. You can prepare food or drinks while still having a conversation with your guests. This plan creates room to set the dining table depending on the number of guests. Additional tables can be configured to accommodate the extra guests. A flexible dining table removes the awkwardness of a small party having a meal in a formal dining room.
2. Quality Lighting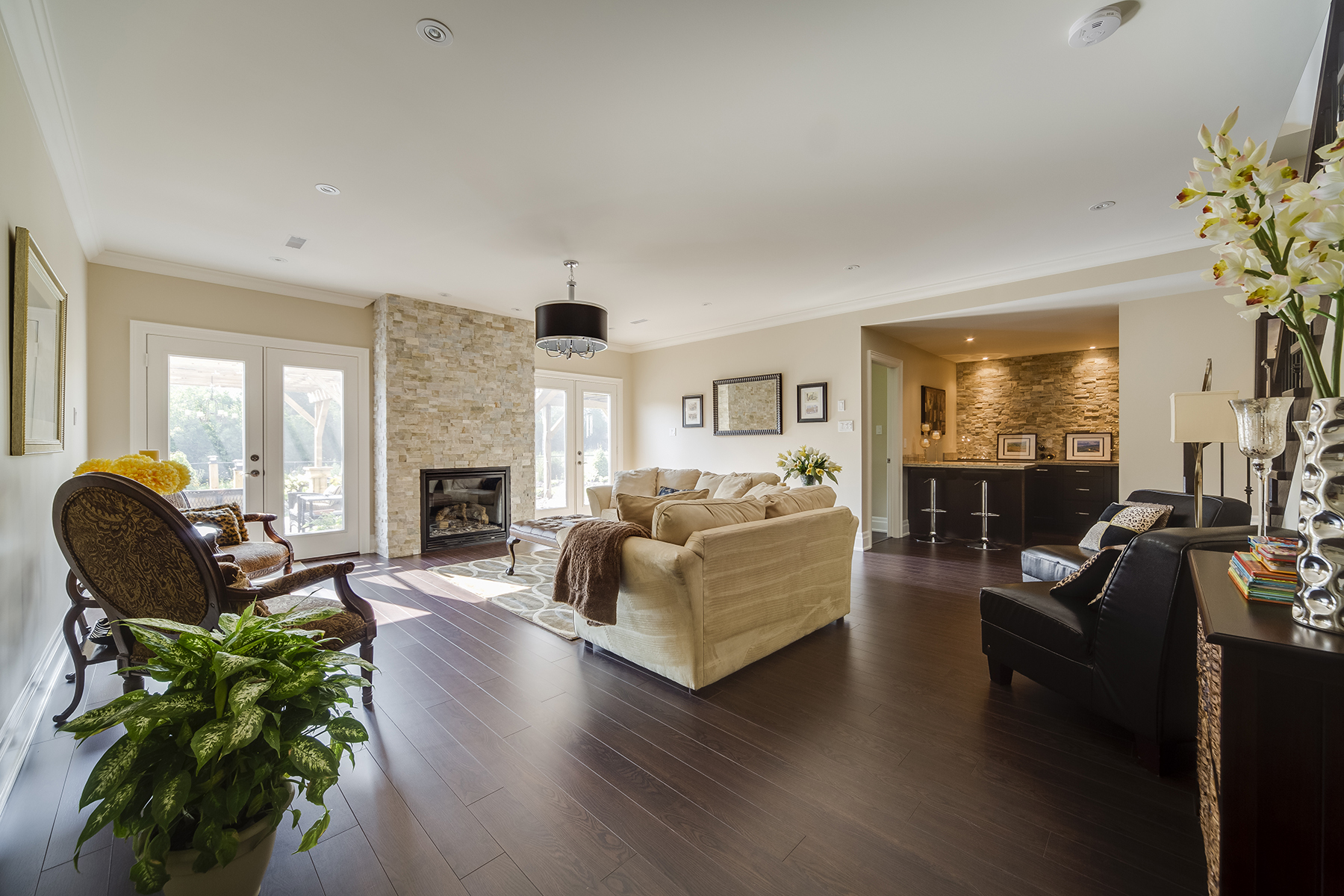 Ensure your custom built home has a lot of natural light as well as different lighting fixtures. Adequate natural light let in by big windows instantly lights up your entertainment space. You need lighting fixtures that can be adjusted to set the right ambiance in the room. Consider the different lighting options available for each room and how you may create optimal lighting for hosted event.
3. Media Room
A media room is a must-have feature if you are a frequent host. A good media room is a multipurpose enteratinment room suited for a movie theatre, a video game room, or even a music room. A multipurpose room can be transformed from a designated game room to a dancing space, quiet area or whatever you may need to entertain guests. The diversity of the such a room gives you the flexibility to decorate and arrange furniture to your desired design.
4. Accommodation
You need extra guest rooms when you are hosting people from faraway places. Having housing is more convenient for your guests than sleeping in a hotel room. Sleepovers require extra mattresses and beddings in a large place. Ensure you have plenty of storage space for your guests to temporarily keep their things safe.
5. Kitchen Island
The kitchen island is not a new concept. However, more homeowners are adding this feature for convenience sake. Not just for your meal prep, the island comes in handy for breakfast with the family, as a homework table for kids, and entertaining guests who are after a little taste of whatever is cooking. Catch up with friends over a drink in the kitchen as you prepare a meal. The kitchen island adds a cozy quality to your custom built home.
6. Outdoor Entertainment Area
Outdoor entertainment spaces are becoming popular for Camrose homes. After spending a lot of time working, you can spend time entertaining outside with fresh air and a fantastic view. Your guest will relax and enjoy your social events more outside on warm summer days. Some of the best accessories for the perfect outdoor space include comfortable chairs, a fireplace, an outdoor kitchen, wet bar, and plenty of storage. Having a fully equipped outdoor kitchen reduces the number of trips you have to take inside the house.
Bottom Line
One of the joys of having a custom built home is having the opportunity to include all the elements you like. Planning for a beautiful entertainment space should be in your thoughts. Alair Homes has a great track record of building custom homes with great entertainment features.
Share: