5 Reasons to Hire Alair Home
Building a house is an exciting but oftentimes challenging milestone. A custom home builder can help you manifest your dream house and navigate any potential hiccups.
If a custom home construction or renovation is part of your future, here is why hiring Alair™ makes perfect sense for you.
Benefits of Working with Alair Homes
1) Access to Homebuilding Knowledge and Expertise
Most people lack the level of expertise required to fully understand the construction process of a custom home, which requires a great deal of knowledge and talent.
Working with Alair provides you with a group of qualified professionals who have a thorough grasp of the entire project, ensuring that everything is completed on schedule, accurately, and in a professional manner.
2) Passive and High-Efficiency Home Construction
Alair Homes offers passive house or energy-efficient home construction options. Due to their unique and significant benefits, net-zero homes are often seen as the future of residential real estate.
These homes can help you significantly lower energy costs by producing their own power; reduce adverse environmental impact by lowering greenhouse gas emissions; and even enhance comfort by improving insulation, air quality, and regulating indoor temperatures.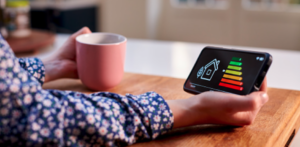 3) Discounts And Lower Charges
At Alair, we only buy materials from suppliers we know. Since we regularly purchase these items in bulk quantities, we enjoy wholesale prices and large discounts.
The cost savings we make are then passed on to our clients in the form of reduced service charges and other concessions. On the other hand, if you try to buy the same products in smaller quantities, you'll spend a lot more money. Thus, hiring Alair can actually end up saving you money in the long run.
4) Reliable Subcontractors
Subcontractors would rather collaborate with reputable, well-established home builders with whom they already have a solid working connection. Finding a trustworthy subcontractor, as a sole property owner, can be challenging due to the overwhelming number of options out there, and many people lack the knowledge to select the right company.
Alair only hires the most reliable and qualified subcontractors in Burnaby, capable of completing the job on time and as per your specifications.
5) Paying Only for What You Need
Opting for a custom house gives you the freedom to invest solely in the features and amenities that align with your vision. Alair doesn't build generic houses, ensuring that we never compromise your personal tastes. We build a home that's designed for your lifestyle, not today's current trends. Since you approve every aspect of the design before construction, you save money by paying only for what you want or need.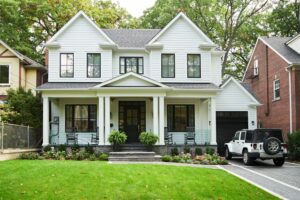 6) More Room for Future Improvements
You can build a home that's not only designed for your needs today, but also with room for your future. If you add kids to the family or want to build a workshop space, you can easily modify your home to cater to the new demands.
People often call this "futureproofing." It gives you full control over both outdoor and indoor spaces, so you can use them whenever you want.
Wrapping Up
From homebuilding expertise and a strong subcontractor network, to net-zero houses and easy future modification, there are plenty of reasons to hire Alair as your custom homebuilder. Once you are ready to breathe life into your house of dreams, please schedule a free consultation to learn more about how we can get you there.