You don't need wealth to create sophistication, only an idea of what the best decorators in the world are doing with their own homes. Find inspiration from the most sought after homes and see how you may incorporate some of the best design elements into your own custom home.
Walk-in Closets
If you want a walk-in closet that would make Carrie Bradshaw jealous, celebrities like Keri Russel and Andy Cohen have just the inspiration. Neither star skimps on style or spaciousness. Cohen has an all-wood walk-in closet with an island and a wall of shelves. The wood finishing gives the space a subtle elegance that lets the garments shine. An entire wall has been set out for her Jimmy Choos, but Keri Russel's closet takes on a design perfect for any avid shoe collector. A seating space is set aside in the centre, with cabinetry fully covered to give the space a bedroom-like aesthetic.
Classic Beauty
Marc Jacobs' art blends Renaissance realism with contemporary attitude, carrying the cream and linen hues of the work onto the walls and floors. Rather than overdoing the wallpaper, he's created cream panels that echo the lines of the art. This simple trick carries the eyes to exactly where they should be: looking at his exquisite paintings. Dark wood forms the room's accents, and a smattering of pink and green is introduced through carefully-chosen flowers.
Moving Away from Pretentiousness
Even the most luxurious custom built home can look more welcoming with the help of contemporary art, rustic textures, and reclaimed wood. Ellen DeGeneres' home is complete with a 19th-century Belgian table, an 18th-century work desk, and a faded antique rug. Andy Warhol decorates the wall, but you don't need to spend millions to source chic paintings or prints to frame.
Bringing the Outdoors In
Mary Tyler Moore's New York home is an oasis in the middle of a bustling city. To create this sense of laid back charm, the living room doors slide all the way open. This simple design gives the space a patio look while inviting in all the sun's rays. Decorating with nature in mind is a practice long revered and all it takes is just a few choice windows and plenty of sunlight. Landscaping features such as ponds and fire pits can add a meditative sense of serenity that doesn't just enhance your decor, but your lifestyle, too. Keep this in mind for outdoor elements, as well. Over-sized swimming pools with islands at the centre have come to be a hot commodity. To take this feature to the next level, consider how to incorporate little nods to nature in its design and you'll never tire of it.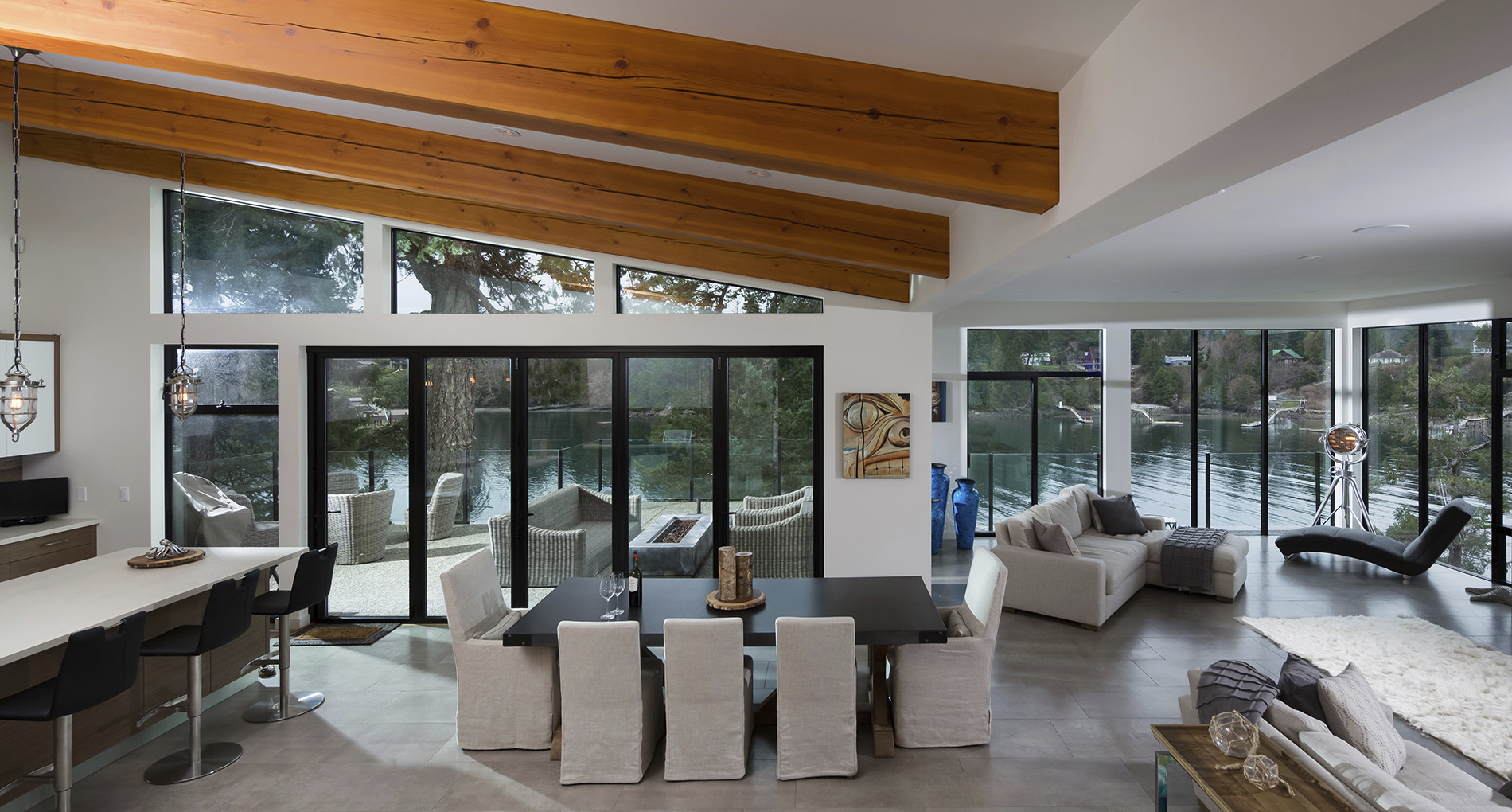 Working with Floor Levels
Steph Curry's estate is open plan, breaking up living areas with the help of layered floors and stairs. This may not be a new approach, but this is a surefire way to give your custom built home a sense of luxury. Breaking up your home in this way allows you to reap the benefits of both open and broken floor plans.
Lighting and Layers
Kim Kardashian's home is notoriously understated, relying on subtle lighting to outline its architectural elements. One of the most common mistakes new decorators make is to ignore their lighting layers. Your home needs lighting accents, task lighting, and atmospheric lighting. LED lights is an inexpensive way to bring exciting hues to your home decor, bringing your entire palette together.
The Perfect Cellar
Many agree, a wine cellar is the ultimate declaration of luxury. Designer, Jamie Beckwith shows her beautifully lit room off through a glass ceiling and floor. The blue LED lighting brings the tiny sitting area above it to life–a display of originality that's impossible to fake.
The best decorators understand that tastefulness and an absence of ostentation are core traits of true luxury.  Wealth doesn't shout. It whispers, like all good decor, no matter the price tag attached. Regardless of the budget you build, you, too, can own a sumptuous property.
Share: