While a primary focus of your home renovation project may be on improving the overall functionality in your rooms, style is a consideration too. Homes have a tendency to become outdated, and a major renovation is a convenient time to refresh your home's interior design. Exploring the latest trends can help you to narrow down your options and create a design plan that you are eager to bring into your spaces.
Individuality and Practicality in the Kitchen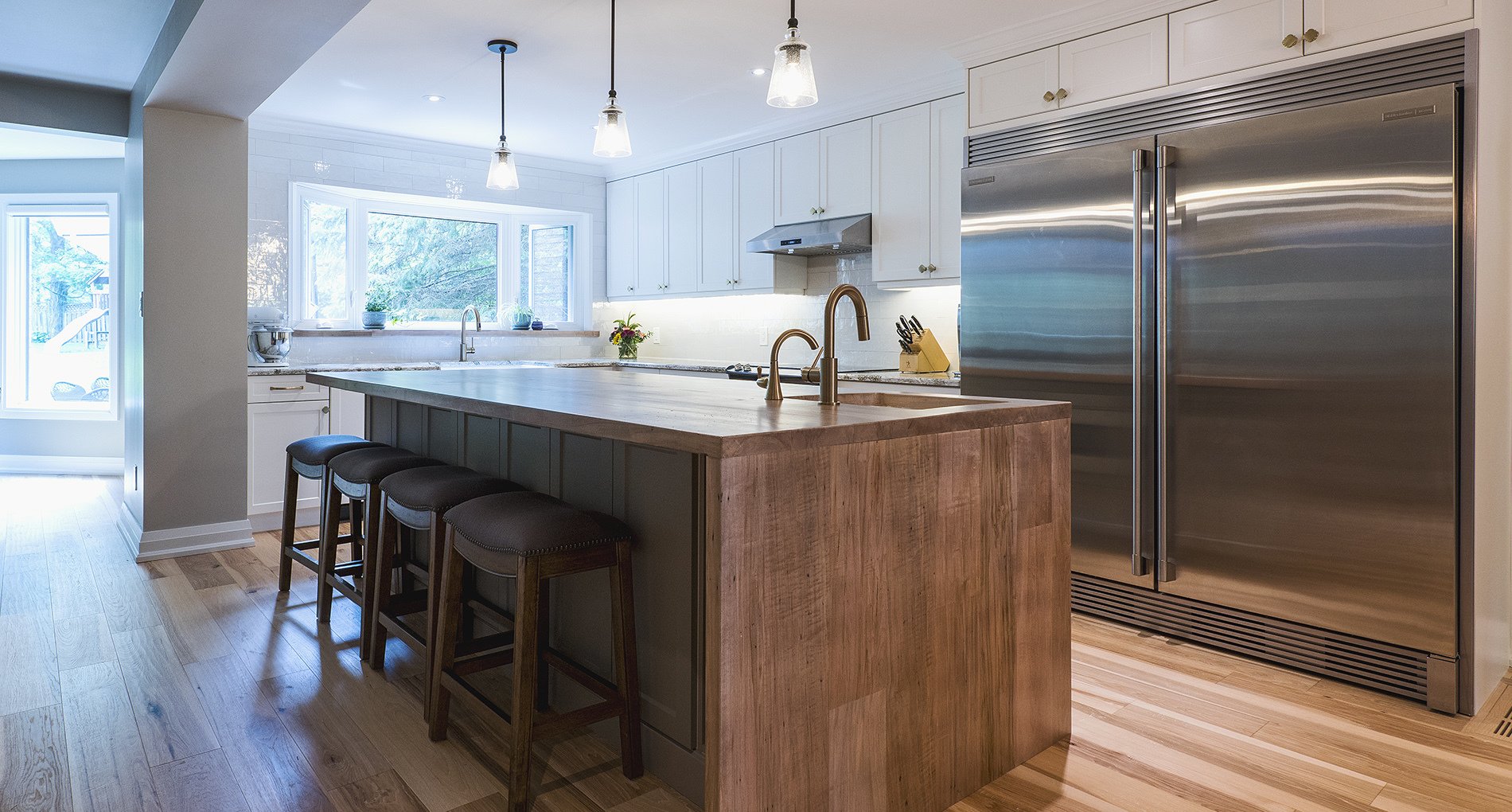 The popular kitchen design trends for 2019 are focused on making this room as functional as possible while also incorporating personality and individualization into the room. Functionality may be improved through the use of custom storage and organization features for cabinetry and the pantry. While islands continue to be popular in 2019, forcing a rectangular island into a kitchen is no longer popular. Instead, abnormal island shapes that flow with the dimensions of the room are the trend. Large windows are increasingly popular in kitchens as well, and this includes floor-to-ceiling sliding glass doors that flow into a patio or outdoor living area. Backsplashes no longer extend a few feet above the counters. Instead, they may carry up to the ceiling.
New Spins on Traditional Materials
As you might expect, modern interior design continues to use traditional materials. For example, durable and practical quartz is a popular material for counters in high-end homes. Some traditional materials are getting a fresh spin for 2019. For example, popular hardwood flooring is now often paired with stained wood wall panels to give homes a natural look. Wood cabinets and even shiplap are also painted various colors, with neutral colors being most common.
The Latest Color Trends
Your interior design plans for your home renovation would not be complete without focusing heavily on colors. Choose colors for your home that are appealing to you, but don't necessarily discount the trendy colors that will give your space a current look. If you love the gray trend that has been popular for years, you may appreciate the fact that various gray tones will continue to be common in 2019. Black is returning to homes as well, and it is most popular as a kitchen cabinet color choice. Both black and gray as well as various blue and teal tones are now paired with cream variations to provide a modern, fresh appearance and visual interest. The old trend for the use of bright white in homes is now outdated.
The Creative Use of Patterns and Designs
Patterns and designs in interior décor have been used sparingly in recent years, but this is changing. In 2019, tile patterns may be used to add character to kitchens, bathrooms and floors. Bold designs may even be used as a special accent feature. In addition to these man-made patterns, you may bring designs into your home using natural materials, such as wood that has knotting or striations with deep color contrasts, marbling elements in natural stone and more.
Make the most of your home renovation project in Aurora. Our skilled team at Alair Homes Aurora is ready to work closely with you and to bring your dreams for your space to life. Contact us to schedule a consultation and begin discussing your goals.