If you are fortunate enough to own one (or more) of Whistler's many short-term rental units then I don't need to tell you what a great investment they can be. They have seen a great increase in value over the past couple of years. They are in high demand pretty much year round, fetching top dollars from the millions of visitors that come to this area each year.
Whether your unit is for personal use or primarily for rent, something you should think about is giving it an update. With the majority of these units having been built in the early nineties, with little to no work done to them, several are starting to look a little dated. Potential clients surf the web looking for the perfect rental on Airbnb or similar sites. What they are starting to see more of are beautifully updated and renovated units, showcased with professional photography, alongside condos with all the original finishes and furniture. Many of these units are next door to each other! Ask yourself, which place would you rather rent, the updated and beautiful unit, or the one next door?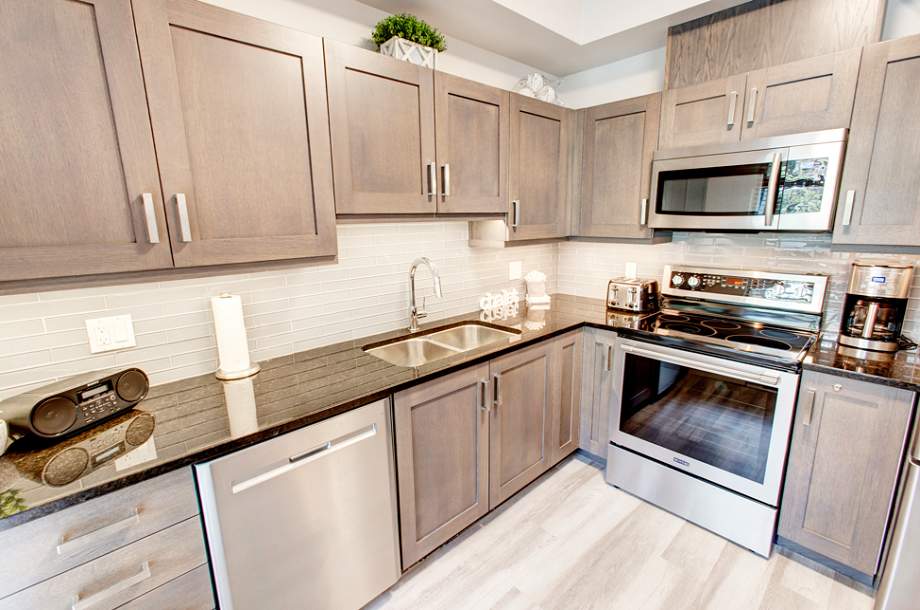 Updating Your Short Term Rental
The great thing about updating your unit is it doesn't take much. "Lipstick and rouge", as one of my clients put it, gives your rental a competitive advantage over your neighbours which can result in an increase in revenue and a decrease in the number of weeks your unit sits without a renter throughout the year.
If your budget allows, updating the kitchen or knocking out a wall to give your unit a more open concept are excellent ways in which you can make improvements and get a lot of bang for your buck. Smaller updates can also be quite effective. A fresh coat of paint and some new flooring, for instance, will help your unit to feel modern and fresh. Add to that a few new pieces of furniture and some updated photographs on your listing, and you're on the road to increased bookings and positive reviews.
A Client's Opinion
The updating of these units has been a growing trend in Whistler with Alair Homes now doing multiple renovations to short term rentals each year. Our clients have experienced increased bookings as well as increased revenue for each booking.
As one client stated in a testimonial, "Jason at Alair Homes did a fantastic job renovating our vacation rental property in Whistler, staying on budget and on schedule. His trade connections did amazing work, and his personal hands-on approach helped overcome a number of barriers and removed the stress for us even though we handled the project from some distance away. Since our renovation, our booking revenues have increased and our guest feedback has been incredibly positive."
Don't be the one rental unit owner with the old condo listing among all the new and fresh properties in this beautiful community. Contact Alair Homes Whistler today for a free consultation,  and let's develop a plan to make your investment grow.