Renovation can be surprisingly costly, especially when your dreams are ambitious. A third of homeowners begin without a home remodeling budget to speak of, and only 36% remain within their means. The most common reasons for over-budget remodeling are:
Choosing unaffordable materials and items
Failing to estimate service costs accurately
Making a change in renovation scope mid-project
Finding out that a project was more complicated than expected.
In other words, due diligence is the most important ingredient in an economical renovation. Even so, the first step to achieving a budget you can stick to is setting down your most ambitious remodeling dreams.
Dreaming and Doing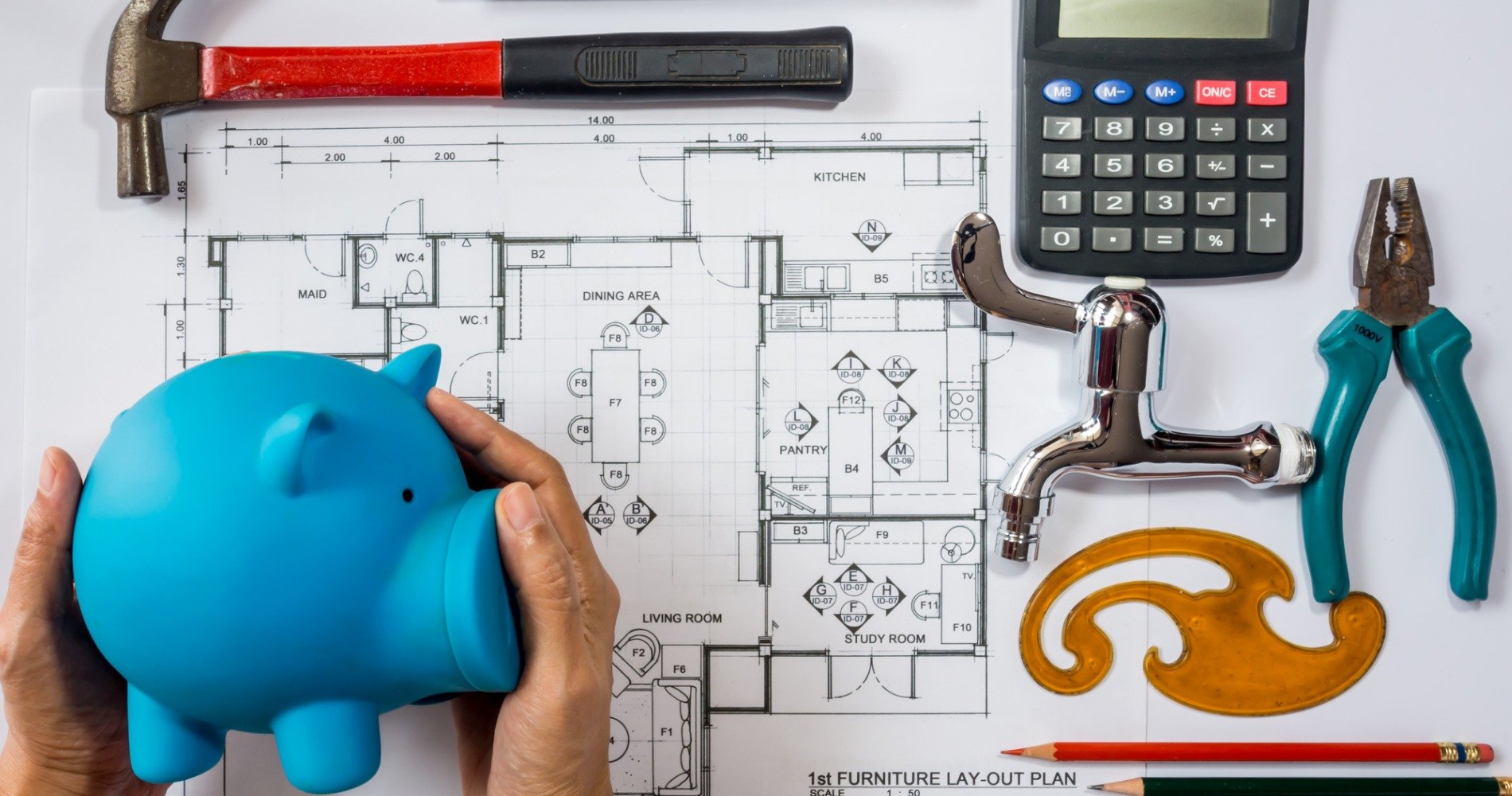 Until you know precisely what you hope to achieve, you can't nip and tuck your plan, so begin with a comprehensive understanding of your goals. Visit home décor fairs and conferences with pen and paper in hand. Collect images of the treatments and products you love most, no matter their price tags.
Once you have a mental image of your ideal home, you can create 3-D renderings. Renovation software will allow you to test a range of furnishings and upgrades. This way, you won't make expensive mistakes that push your home remodeling budget up needlessly. The best software will use precise measurements that allow you to accurately price floor and window treatments.
Comparing Contractors
Initial quote comparisons aren't as accurate as bids, but they'll give you a general estimate. Bear in mind that your plan will affect your price. No matter how economical your designer, they'll never be able to make Himalayan granite cheap, so don't treat this phase as the final word on price. Many home remodeling budgets fail at this stage when high-end designers are chosen to complete economical goals, so be realistic with your choices. Contractors have unique mark-ups on the same work, so a price comparison of one or two specific treatments will illuminate your choices.
Once you have a list of quotes, you can begin interviewing professionals and collecting references. Portfolios will also help you to make your choice of builder.
Determining Your Priorities
A design professional will help you to nudge your goals towards realistic completion as long as you have a clear idea of your priorities. Determine which parts of your plan you're willing to over-spend on and which are opportunities for price cuts. Design-build firms will advise you on savings opportunities within the scope of your aesthetic vision.
Value Engineering
Trivial parts of your plan can raise your costs considerably. Something as simple as adding a meter to the width of your porch can be expensive, so spend plenty of time refining your plans with your contractor. They'll advise you on minor changes that free up the money you'd prefer to spend on priority items.
It's worthwhile to pay for additional pre-construction research so that you don't end up adding expensive work to your home remodeling budget halfway through the project. A thorough examination of your house will prepare you for unexpected work such as fixing rising damp and black mold.
Remember that the final word is always yours. Only you can decide which elements of your dream are worth the cost. Alair Homes always hones your goals, not ours. Our team will support your due diligence, not our own profit-related needs. Contact us to discuss your project during a complimentary, no obligation consultation.