Keeping Your Home Clean Through a Home Renovation
Imagine starting your suite renovation, or bathroom renovation, then finding dirty boot prints all over your floor as workers track debris in and out. Or worse, drywall dust recirculated by your furnace all over the house, covering every piece of furniture, on every picture, and in your bed linens. This could happen to you if the renovation contractors you choose do not spend the time and money to properly seal the area being worked on. Keeping your home clean will reduce your stress and make the renovation experience a much better one.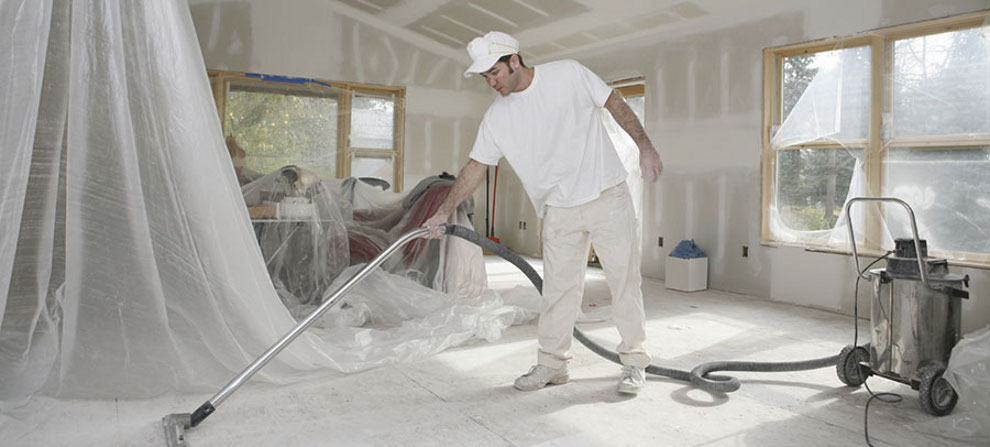 The pictures above show some of the extra precautions that we utilize during our home renovation process to keep your home clean and free of construction debris. The first picture shows how we use a zipper plastic wall. The 2×4 holding the plastic against ceiling has foam inserted between ceiling and 2×4, and is friction fir so that no damage occurs. The second image shows how we use carpet protector plastic for traffic areas like stairs; and the third image is of our red carpet, used to protect the floor throughout the walkway to the renovation area.
Regardless of whether you live in Vancouver, Burnaby, Coquitlam, Surrey, or anywhere else, when considering a general contractor or renovation contractor to provide home or condo renovations, keeping your home clean during the process needs to be a priority! Check out the Alair Homes Vancouver page for more custom home and home renovation projects & pictures.