First-time parquet flooring was introduced in the 1600s in Versailles, France. The installation of parquet was very labour intensive and required a high skill set and expert craftsmanship. Wood was cut up into geometric pieces and then glued down to the substrate, scraped, scrubbed, sanded and then finished. And yes, there were no power tools, and the flooring area was the size of a good soccer field or two.
Nowadays, we see different parquet patterns such as Versailles, Herringbone, Chevron, Chantilly, 5-bar Parquet, End Grain and many others. Obviously, the flooring industry significantly changed since the 1600s.
Parquet still comes in glue down/site finished options, but the newest addition to the beautiful world of parquet is the pre-finished style. The pre-finished option now provides easier installation of the product and requires less labor-intensive work and rates.
As Said, Devil is in Details
There is always a spectacular look that's achieved by adding some traditional details to a modern or minimalist space. Bringing something that was popular for centuries to your space adds a timeless element. Some people may argue, but I think that flooring in a home is one of the most important elements. Considering the return of popularity with parquet and oil finishes, there is no better time to mix the old and the new.
The Beauty of Herringbone
The herringbone flooring pattern itself catches the eye immediately with its 90-degree interlocking slats and can make any room in your home pop to life. Because it bends space to get the full effect of the pattern, herringbone flooring can look great in large sitting or dining rooms or long hallways. Regardless of the style of each room, whether it's modern or more classical, there is a finish and colour that will best suit every room of the house.
Another great quality of herringbone flooring is the locking system between each slat of flooring.  Due to the tongue and groove method of installation, there are no visible gaps between any of the slats, creating a smooth surface from wall to wall.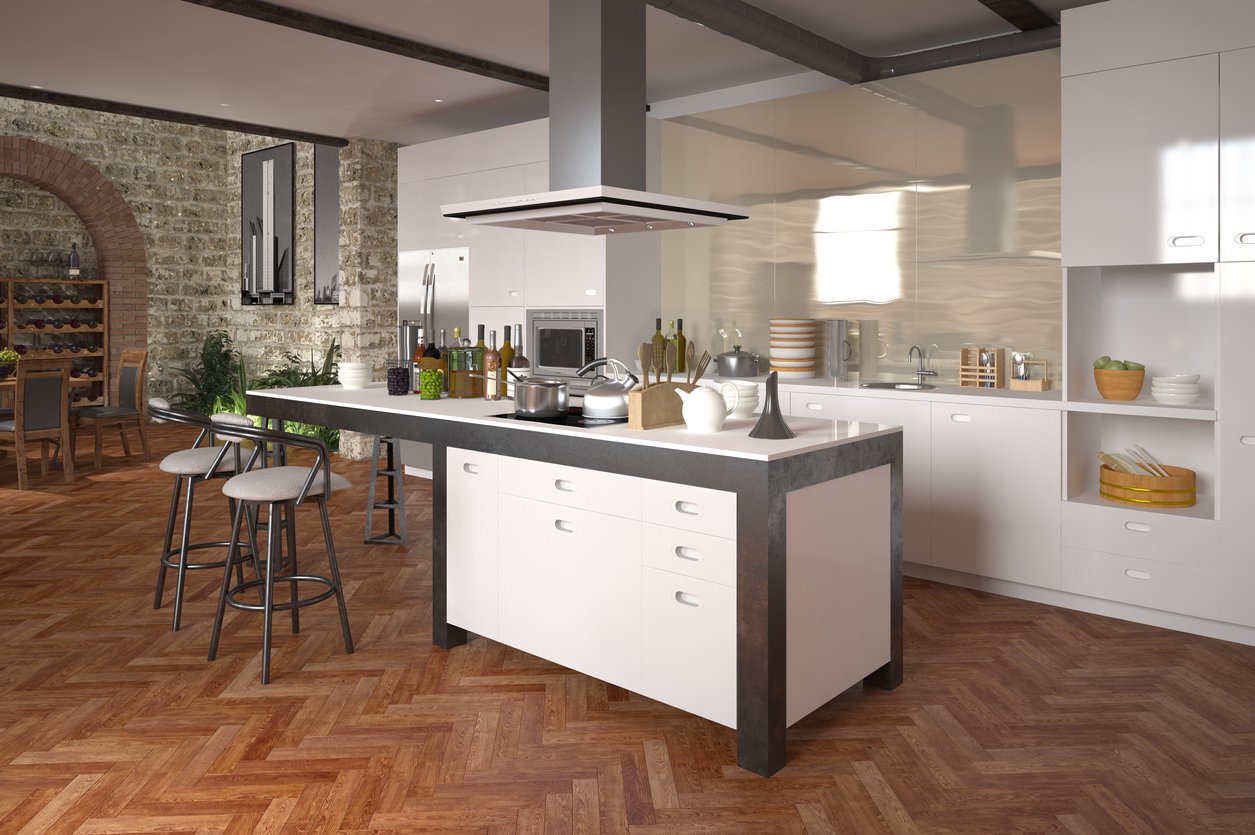 Alair Homes team of designers, suppliers, and installers can create something special in your home that your family is certain to enjoy for many years to come. Contact us for help, inspiration and advice because Living Better Starts Here™