Many of us struggle with organization, but finding the right system makes the process much easier. Using the tips below, you can get your new or current home streamlined quickly and easily.
Landing Zone Shelves
Installing shelves or hooks near your landing prevents all of your coats, shoes, hats, and scarves from ending up all over the house. Just hang the items up or store them when you come home, and put them on when you're on your way out.
Label Items
Labeling things like spices, or other items that are difficult to distinguish, will save you time in the kitchen, and it'll save you time looking for items that are easily lost or misplaced.
Thrift Store Basket
Collecting items for donation can be a pain with all the boxes, labeling, and packing involved. Having a bin on hand that is used for thrift store delivery is great for clothing and other items that require little packing. When you're ready to go to the thrift store, just grab the bin and take it with you.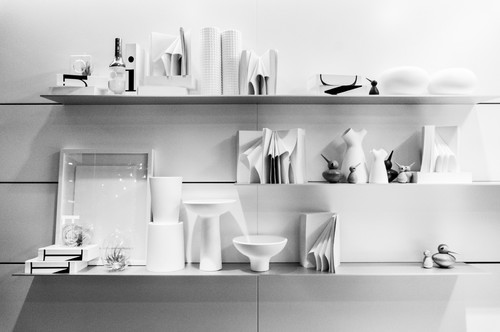 File Cabinets
File cabinets are great for any household, but for a business owner, a filing cabinet is a necessity. Having all of your important files spread out all over your desk and your home can be frustrating and stressful. Putting them all in a file cabinet with your most crucial items near the front for easy access is perfect.
Organize Your Laundry
It's never fun to try and collect change out of your washer or dryer, or discovering that you washed your favorite shirt that was meant to be dry cleaned can be a bummer. However, having a bin for change, for dry-cleaning, for basic garments, and for socks one shy of a pair can make doing the laundry a lot easier saving you time in the process.
Storage Bins
Large storage bins work fine for clothing and other items, but smaller items can benefit from boxes and smaller bins, too. Putting all of your trinkets, collectibles, and ornaments into labeled boxes or bins in your closet will allow easy access to grab them when need be, and you won't have to worry about losing them due to their size.
Hang Items
Hanging tools in your garage is common sense, but using a bare wall to install shelves or hangers can be a great way to hang toiletries in the bathroom, shoes in your closet, or any other item that you can hang or store. It may take some imagination to make it work, but it's worth it in the end.
Dates For Maintenance
If you haven't bought a calendar yet, get one. Use the calendar to write down dates for all of your repairs or maintenance, and schedule them out over the year. Trying to get everything down over a weekend is impractical. Planning when to blow out your sprinklers, paint the house, or do your gutters keeps your home looking and working great, and you don't have the anxiety of crunching your time.
If you need more help with the tips above, Alair Homes in Vancouver can help with whatever you need regarding home systems and design. Also, the tips above can be used as a guideline to create your own designs in your home to fit your needs and tastes.