With lots on the Hemlock Lake-front and the many streams feeding it, Springwater offers a wealth of natural habitat. Your choice of land for your custom built home will be determined by your lifestyle preferences. If you're a nature-fan with a generous budget, highly sought-after waterfront land will serve you best.  If you're a parent, the area has four school districts dividing the land. For easy access to surrounding areas, the main road follows Limekiln Creek, offering beautiful views and a central location. This is just the beginning as your lot choice should involve many key considerations.
Understanding Demand
You'll need to wrestle with the law of supply and demand regardless of your other priorities. Lots that aren't in demand are more budget-friendly than those that are, but there are usually reasons for that. An undesirable lot may cost more to develop due to its oddly-shaped land and natural obstacles.
Water, Water, Everywhere
Waterfront lots are almost always more expensive, but their demand is also higher and more lasting. What you spend on that creek-side lot will probably bring its share of returns when you resell. Land is not an expense, but an investment, so it should be calculated based on its potential financial returns, not its cost.
Choosing Your Neighborhood
A well-situated house will fetch an excellent resale value, even if it has a smaller lot. The community you choose will affect this greatly, so look at crime rates, school locations, and income levels in the areas you're considering.
Natural Hazards
Problem lots can destroy the value of your custom built home. Before you buy, your civil engineer or builder should be consulted about sewage management, floods, landslides, and neighborhood regulations.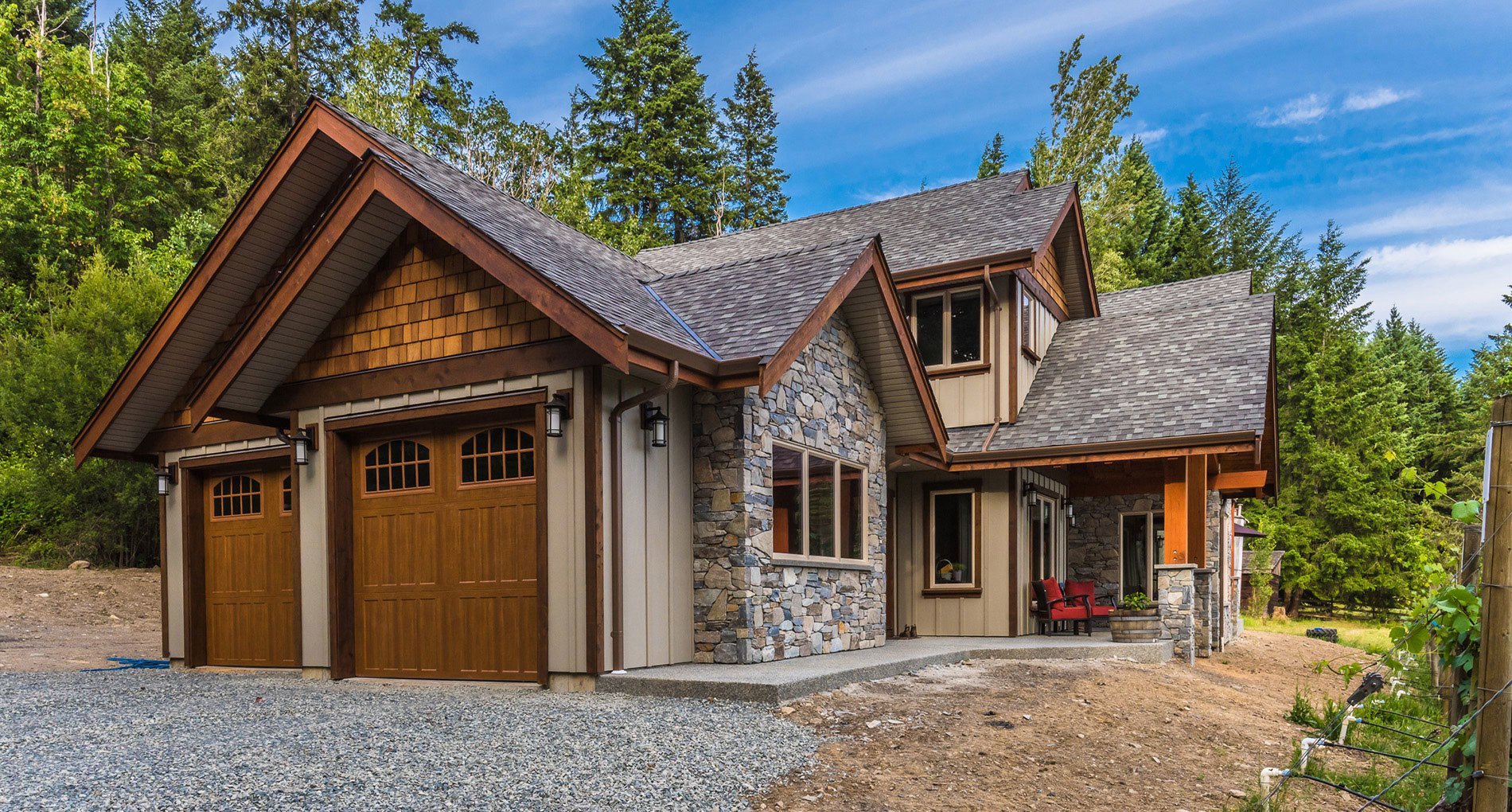 Getting Guidance
Your builder will guide you through the practical aspects of your lot choice, while your realtor will have a better idea of the most desirable listings in the area. You should also request guidance for the logistics of developing your custom built home. It may be expensive to transport building materials to out-of-the-way lots..
Utilities
Modern convenience doesn't come with every lot, so your lifestyle preferences must be considered. Your land might not have access to potable water, and power supplies could be equally irregular, requiring generators. Your land's water table will also have an effect on your foundation. Poor ground and power supplies can be expensive to prepare for, and shoddy wi-fi and telephone access can have a dramatic effect on your quality of life.
Your custom built home in Springwater can come with many unexpected costs related to land elevations, transportation, and zoning, but if you have the right professionals to advise you, you'll be able to create a charmed life in the exquisite Springwater region.
Share: