Deciding to build a new home in beautiful Springwater is easy to do, but deciding how to build that home requires close
examination of the options
. When many people think about building a new home, they think about working with a production builder to purchase a new-build home in a growing community. For other people, the idea of moving into a custom built home is a better idea. Both of these options will result in you living in a new home in Springwater, but the process, the cost, the timing and even the end result of the two options will be different.
What You Need to Know About a Custom Built Home
A custom home builder will work closely with you to determine what you are looking for in a new home, and a floorplan will be created specifically for you.  This means you get exactly what you want. While costs might be higher up front, you can avoid having to take on renovations down the line to add a bedroom or change the layout of your kitchen. This home may be built on your own lot or land, and all materials, finishes and other design decisions are completely up to you. Working with a qualified custom home builder is crucial if your goal is a successful custom home building process as there are many steps to manage, contractors to oversee and specifications to meet along the way.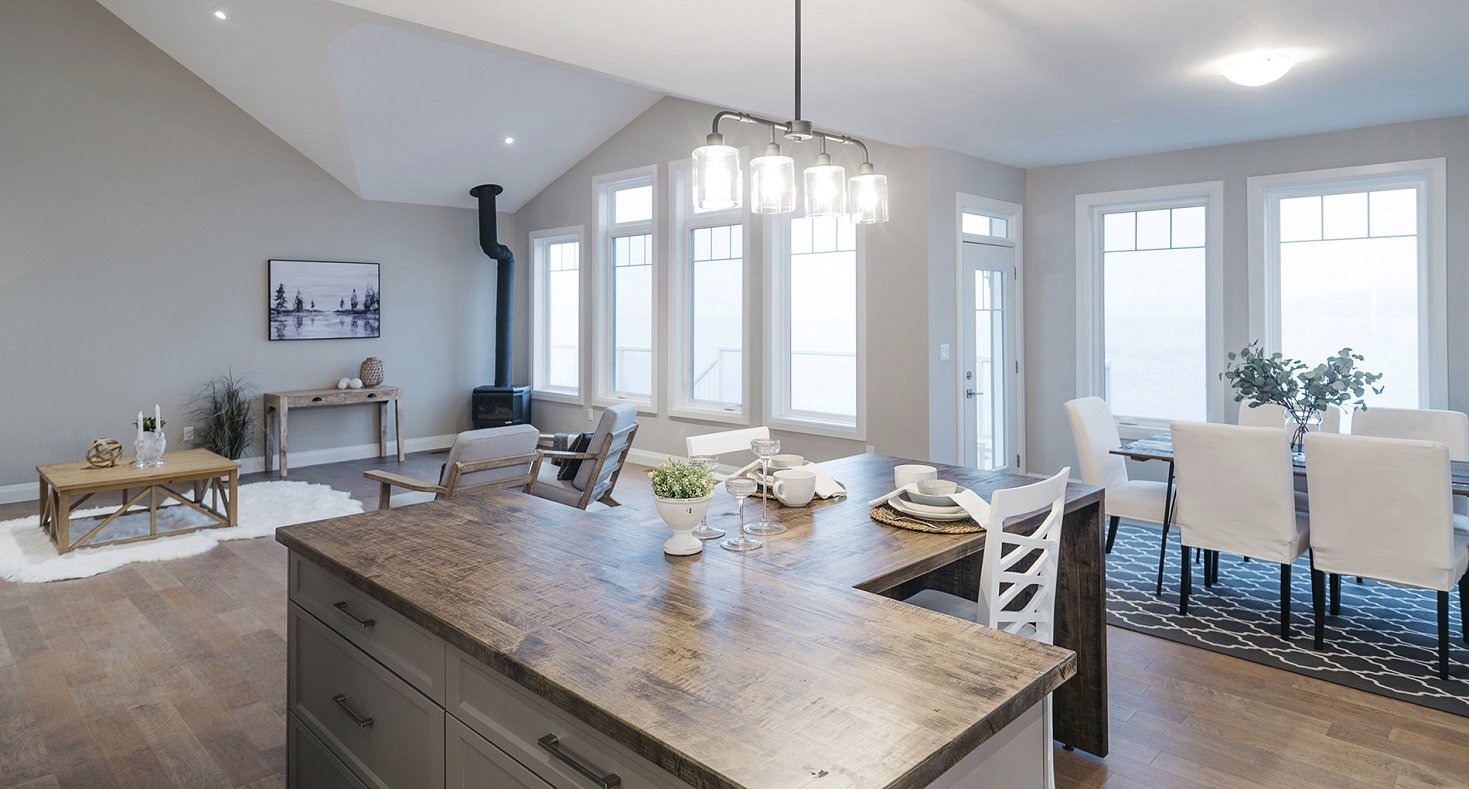 How the Production Home Experience Differs
A production builder usually offers buyers a handful of floorplans to choose from. These may have various elevations and a few internal variations to choose from. However, your options will be limited, and you will need to find the option that is a best-fit for your needs and preferences. One of the biggest downfalls with a production home is that clients often have to sacrifice one thing to get another – for instance, finding the number of bedrooms they want might mean accepting a smaller kitchen or doing without that three-car garage. A production builder typically constructs all of the homes within a specific community. Therefore, you will need to choose your lot within that community rather than in any location around town. Nearby homes may be very similar because they are constructed by the same builder with the same few floorplans. You may choose materials and finishes, but your options may be limited to those offered by the builder. In exchange for limited options for customization, location and floorplan options, you may save money and time with this type of building experience.
A Great Alternative
If you are like many clients who are interested in building a home in Springwater, the drawbacks associated with both of these options may make them rather undesirable. The good news is that Alair Homes Springwater provides you with the perfect alternative. We are a custom home builder with the ability to work with a large library of floorplans to meet your needs. This might eliminate the need for an architect and help to save in building costs. Additionally, our relationships with premier material supply houses have resulted in discount pricing versus retail. This means we can incorporate many of the features you love in your home but at a lower price point. You can build on the lot of your choice and select all materials and finishes without restrictions giving you the benefits of a production home and the freedom of a custom home.
Now that you understand the options for building a custom home in Springwater, you may be eager to learn more about our design and building process. We are eager to learn more about your vision of a new home too. Contact us to schedule your complimentary, no obligation consultation today.