Home to seven Provincial Parks, Simcoe County is practically a playground for outdoor enthusiasts. More than just a hotbed for Winter recreation, this area has something for everyone to enjoy throughout all four seasons. Growth projections for the population of Simcoe District were actually reported to be rising at a faster rate than both the province and the Greater Toronto Area. Clearly life in Simcoe County has become largely appealing.
A survey conducted by the Township of Springwater, the county seat of Simcoe, indicated that the quality of life and potential to raise a family are the greatest allure for life there.  I can actually attest to these results myself. As the owner and operator of the Alair Homes Springwater, I both live and work locally. I've actually lived in Simcoe County my whole life, so I have seen myself how this area has grown. In many cases, I have had a hand in its development by helping to build beautiful custom homes for Ontarians in Simcoe District.
This often begs the question: What does building a custom home in Simcoe County cost? 
To answer this, I will highlight some of the most important factors that total the cost of building a life here in Simcoe County.
Average Cost of Custom
Personally, I believe the value of a custom home is priceless. A custom home adds invaluable convenience to your everyday life. It's also a joy living in the dream home of your own making. Of course, as true as that may be, this doesn't help when you're trying to build a real estimate.
If we really break down the cost, the average custom home typically costs $200-300 per square foot. Luxury custom homes typically average closer to $400+ per square foot. The Canadian average home size is reportedly 1800 square feet. Now, at Alair Homes Springwater, we typically build luxury custom homes between 1700-3000 square feet.
Keeping all of this in mind, you can expect the average 1,800 square foot custom home to cost $360,000-540,000.  With finer finishings and high-end features, your 1,800 luxury square footage would add up to a total closer to $720,000.
It's important to bear in mind that these prices can vary based on a few decisions that you have control over. The exciting thing about custom home building is that YOU are in control so don't let any number deter you.
True Cost Determiners
There are many determining factors that must be considered to calculate the true cost of the average custom home.  I find the key components that make up the price-tag of a custom home to be: Lot, Licensing, Labor, Materials, and Custom Features.
Lot
When considering the cost to build a custom home, you should first look into the specific area you are interested in building in. The County of Simcoe spans from the shores of Georgian Bay to Lake Simcoe, with each local municipality offering unique amenities. To build a true estimate, you must take into account the varying property values of each region. Also notable is the property tax values of each municipality. These non-negotiable prices are major influences over your total home cost.

Do your research to see which area of Simcoe County you are most drawn to. The executive lifestyle of Midhurst is generally preferred by young professionals. The contemporary homes embrace the Township's urban development. Meanwhile, the more provincial design of Wasaga Beach is ideal for retiring residents with a penchant for modern conveniences. As I've said, every community has a lot to offer, so be sure to familiarize yourself with the area when searching for the ideal piece of land.
Finding the ideal lot and preparing it for home building will take up a large part of the total cost of your home. It is not enough to simply find the perfect spot and begin building. You must ensure the land is assessed and readied for home construction. This involves moving any natural obstacles like trees or large boulders. For homes on coveted waterfront property, you must take care that the soil is stable and you are not at risk of being in a floodplain. Taking away excess dirt and debris to create a flat space for your home can add another $100+ per load.
Your builder will help guide you through this process as well as the next to ensure you have created a strong foundation for your custom home.
Licensing
Like land preparation, getting the correct licensing and permits together is a crucial step that can be costly if not done correctly. Working in this area for some time, I've become familiar with the different zoning restrictions and new building permits required in the different parts of Simcoe County. Getting this paperwork together can be a long and sometimes confusing process. One misstep can be costly. If you choose to work with Alair, you will be partnered with a PM who will help you get the right paperwork submitted in a timely manner. Without professional help, you run the risk of wasting time and money.
Labor
Keeping the above sentiment in mind, labor is not the area you want to skimp on. You could end up paying more or double attempting DIY projects. Your home is an investment and what better way to protect your investment than by having a team of people at your side to support you. Strong foundation and framing is the core of your home and this cannot happen without the help of construction experts.
A home contractor can help you at the earliest stages of planning. Of course, you can always give my team a call, but I encourage you to meet and compare estimates before hiring a build team. Your contractor will be your right hand man in making your dreams a reality, so it's important that you feel comfortable in this relationship. You must also enlist the help of a land surveyor to assess your lot prior to building. Meeting with specialists like an architect or interior designer may help in the decision making later, but it will also add to the initial cost. The plumbing, electrical, and HVAC systems are all best left to the professionals, as well. You can easily see how quickly labor alone can add to the cost of your custom home.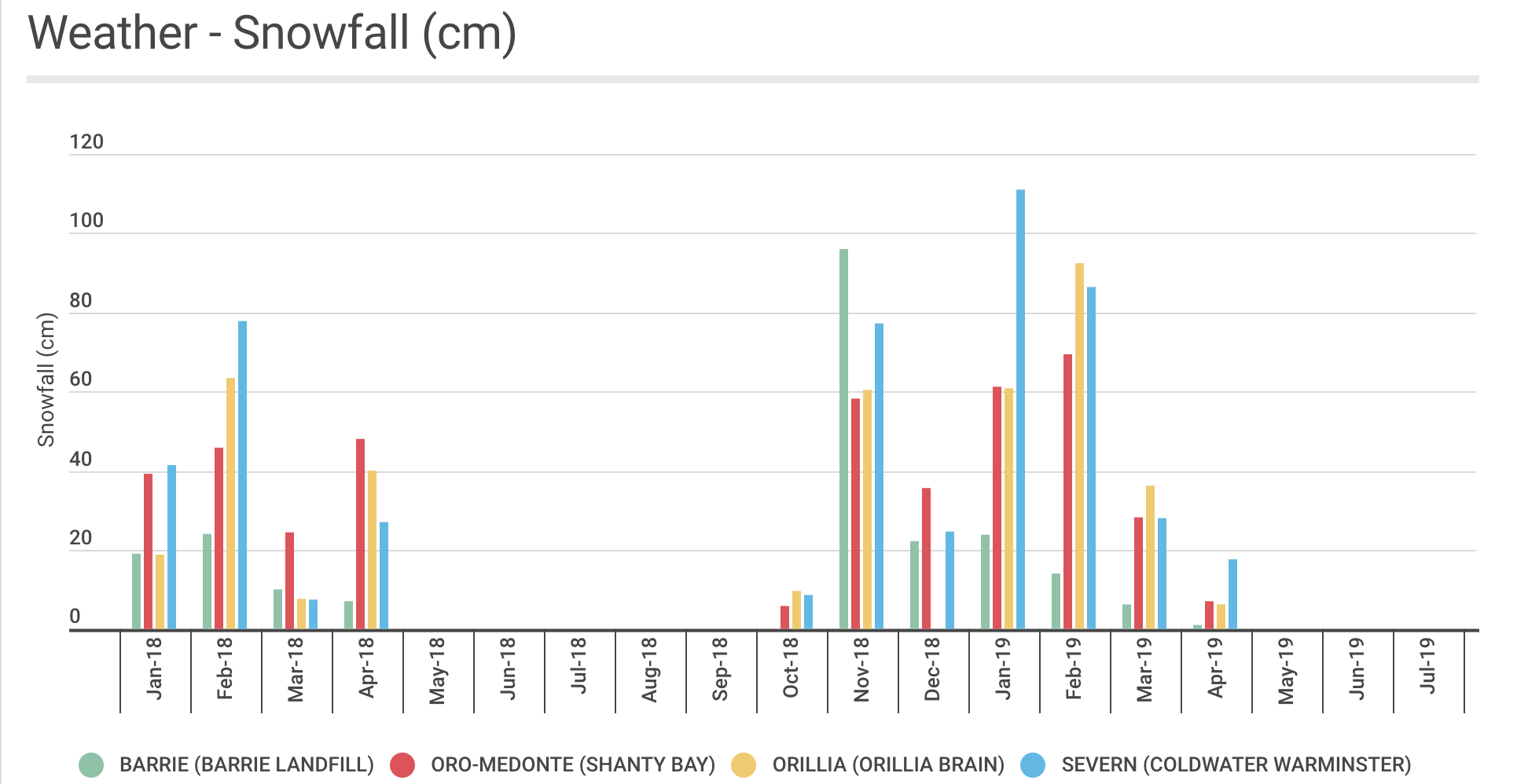 Another thing you must consider is how your timeline may affect the cost of labor. Winter building, for example, is more expensive due to the weather and the added cost of heating the construction site. To avoid strenuous (and often more costly) snow days, it's imperative that you plan well in advance to procure an ideal start date. Winter building can add approximately 2.5-5% of incurred costs to your total bill, so it's best to get ahead of the frost.
If you choose to partner with Alair, we will connect you with our local market partners to help achieve your budget goals. Having this network of local experts we can trust is invaluable. Jason McKague of Mckague Mortgages helped a client of mine recently who was stumped with their financing. This introduction was a huge help making sure we could follow through with our clients wishes without breaking the bank. Successful home building is truly all about collaboration! That is why hiring the right build team is essential.
Materials
The building materials you choose to go in your custom home will also add to the overall cost. Choosing between the different materials and finishings is where the bulk of your decision-making lies. If done well, it is at this step that you can find ways to save a little without compromising on quality or design. With so many options to choose from, there are many cost-effective ways to complete your vision using different materials.
As an example, many of my clients in recent years have opted to use vinyl as their choice siding. Vinyl siding is low-maintenance and averages $4 per square foot. The installation of Maibec siding is normally about three times as much. These savings in your choice of building materials can help to determine which of your "wish list features" you splurge on later.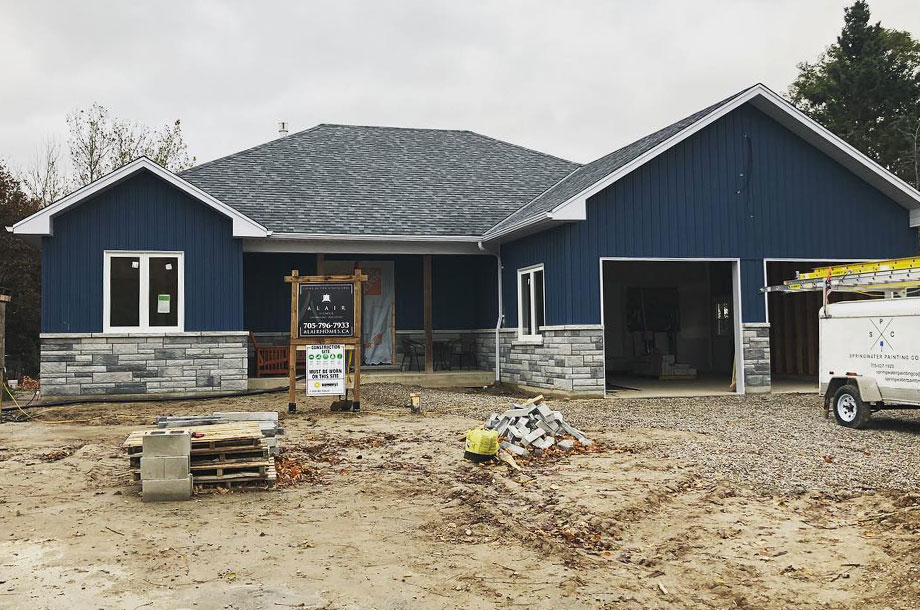 Upkeep can be as important as installation costs in some cases, so be sure to do your research in how to maintain the look and feel of your new home as well. More expensive materials may pay off more in the long run due to their increased durability. Your Project Manager will help you throughout this process. At Alair Homes Springwater, we will also utilize our expert network to negotiate deals on the most premium materials for you. What's more, we operate transparently so you will know exactly how much you pay for each material and the mark-up we receive.
Custom Features
Finally, what makes a home truly custom are all the features you choose to go inside. Or outside for that matter, as outdoor entertainment areas are popular amenities for frequent hosts. Afterall, once construction is complete, it's likely you'll want to show off your new home.
Every popular feature comes at a cost and it is up to you to decide which are most worthwhile. A custom gas fireplace, for example, is a popular option due to its higher energy efficiency rating and low maintenance. This can cost you anywhere between $1500-3000. However, this number does not include the cost to install an additional gas line which can cost a few hundred dollars more depending on the pre-existing lines. Again, upkeep is everything if you want this investment to be worth it. Homeowners spend an additional $100-150 annually for inspections. This may seem like a steep expense, but cold winter nights crowded around the fireplace may give you a change of heart.
Ultimately, it is these custom features that increase resale value and add ease to your daily life. Here you must weigh the financial cost of these things with your personal welfare. Consider how long you are planning to live in the home to focus on the features that will pose the most long-term benefits. There are endless ways to optimize your home, so be sure to collaborate with your builder to find the most cost-worthy solutions.
Totalling the Cost
Building costs aside, you must also factor in the financial implications of changing your current lifestyle. Moving from your current home will likely mean incurring realtor fees and closing costs. Movers and temporary storage may also be a necessity you will have to account for. You could also find yourself living between houses. This comes with other financial burdens such as a lease for a short-term rental. Diligent planning is essential, especially in an effort to limit these added expenses.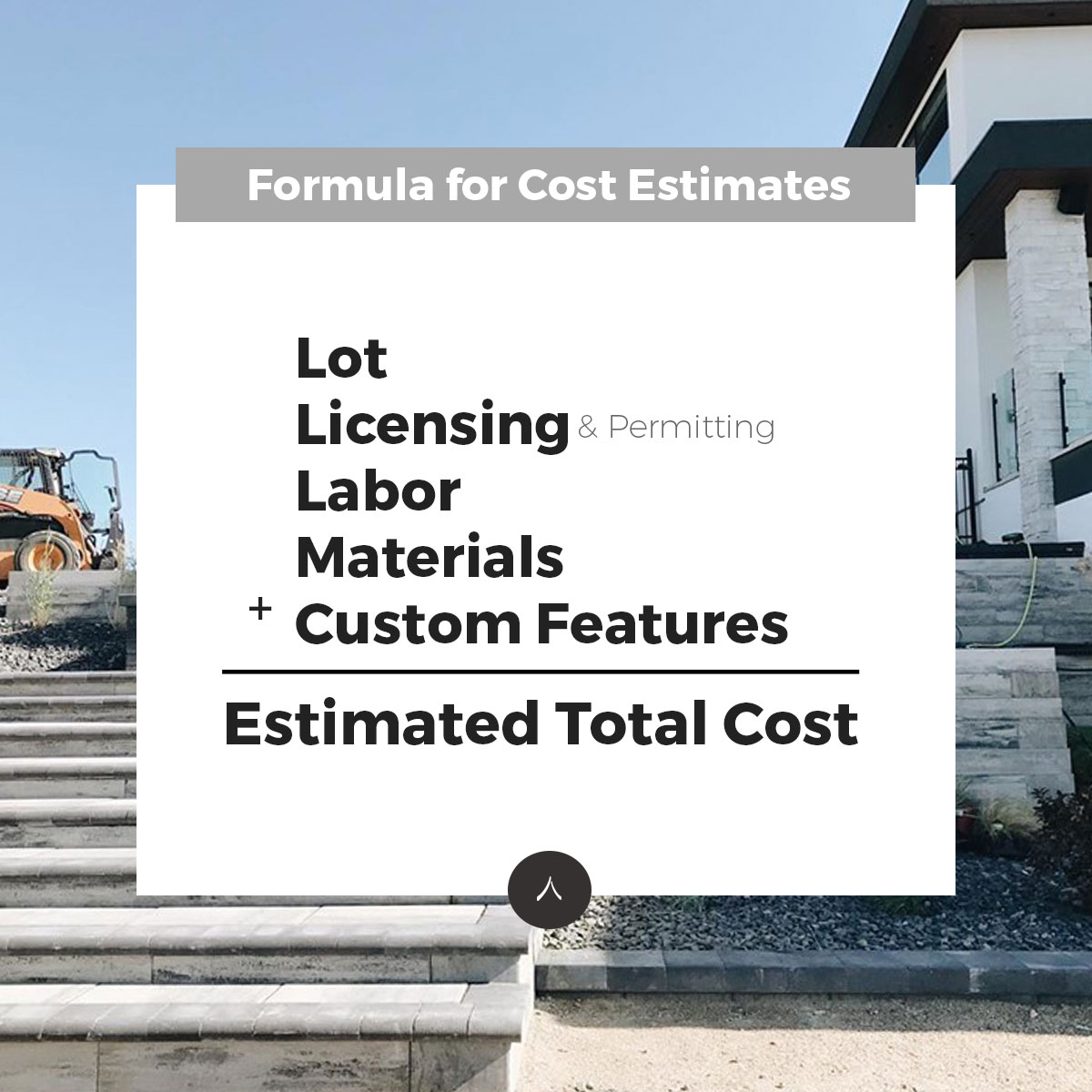 When building your own estimate, remember to also include room in your budget for unplanned expenses. At Alair, we will add in contingencies to your project plan to account for any unplanned expenses. I'd advise you to do the same in your estimate so you don't restrict your budget too much. Best to plan on a little wiggle room, rather than face tough decisions later.
My advice? Use this information to set a budget and stick to it. A custom home is tailored to your needs- budget included! Some things you cannot put a price on, but only you can determine the most worthwhile additives for your home. If you need help, give my team a call. We specialize in personalized project management to ensure your expectations are not only met but exceeded.