When building in the Greater South Etobicoke area, clients have options. If you're in this position, pondering whether to opt for a custom home or a production home is probably part of your game plan. Each provides certain advantages and perhaps disadvantages as well. As you move forward in this process, consider these pros and cons but also the compromise, which can help you minimize any drawbacks associated with your choice.
Production Home
First, it's important to consider what a production home is and is not as compared to a custom home. A production home is not built with an individual in mind but rather for broad appeal. Builders who specialize in such work will use a floor plan or a series of floor plans throughout a community or for multiple homes that they build. Often, a builder will accumulate substantial experience with those plans. Some builders even erect entire communities before a single production home has been sold.
Production Home Advantages and Disadvantages
Production homes are often built on a fast schedule, but the same setbacks that increase the timeline for custom homes can still occur – weather, missing shipments, delayed inspections or the like. This means that it's still important for the client to stay on top of their construction process and maintain open lines of communication with their builder. In addition, a production home builder sometimes has an advantage over the custom home builder in that it can negotiate bulk purchases with suppliers. The savings can be distributed over each home built in order to lower costs, but this also means that options are often limited when it comes to features and fixtures, not to mention the limits of working with a limited number of floorplans. If you want to add a bedroom or create a more or less open floorplan, this may not be possible with a production home.
Custom Built Home
A custom built home is built from scratch. The custom home builder works with the client to make fundamental choices about the home, such as the square footage, room count and every feature, large or small. Early on in this process an architect is often involved in order to create a unique floor plan that fits the vision that the client has for his or her new home and the specific needs of the entire family.
Custom Home Advantages and Disadvantages
A custom built home gives you complete freedom of choice. As long as you can accommodate it with your budget and schedule, there is nothing that you cannot do or have. A custom home can be truly unique and personalized to you down to the finest detail. Such homes sometimes take longer to build because of the precise nature of each plan, but the timeline is somewhat under the control of the client who can work to specify their choices at the onset and reduce the number of change orders submitted along the way. Prices for materials can sometimes be higher, but working with a home builder with a national reputation – like Alair Homes – does make it possible to reduce your costs as the result of their negotiating power with major suppliers.
The Compromise
Production homes and custom homes are often considered as one or the other, but that doesn't have to be the case. Many a custom home builder builds production homes too and can take a hybrid approach that allows you great freedom when you want it but faster construction and better prices on many materials. Production homes can be highly personalized, including moving walls and the like, and that is where the concepts of production home and custom built home begin to blur.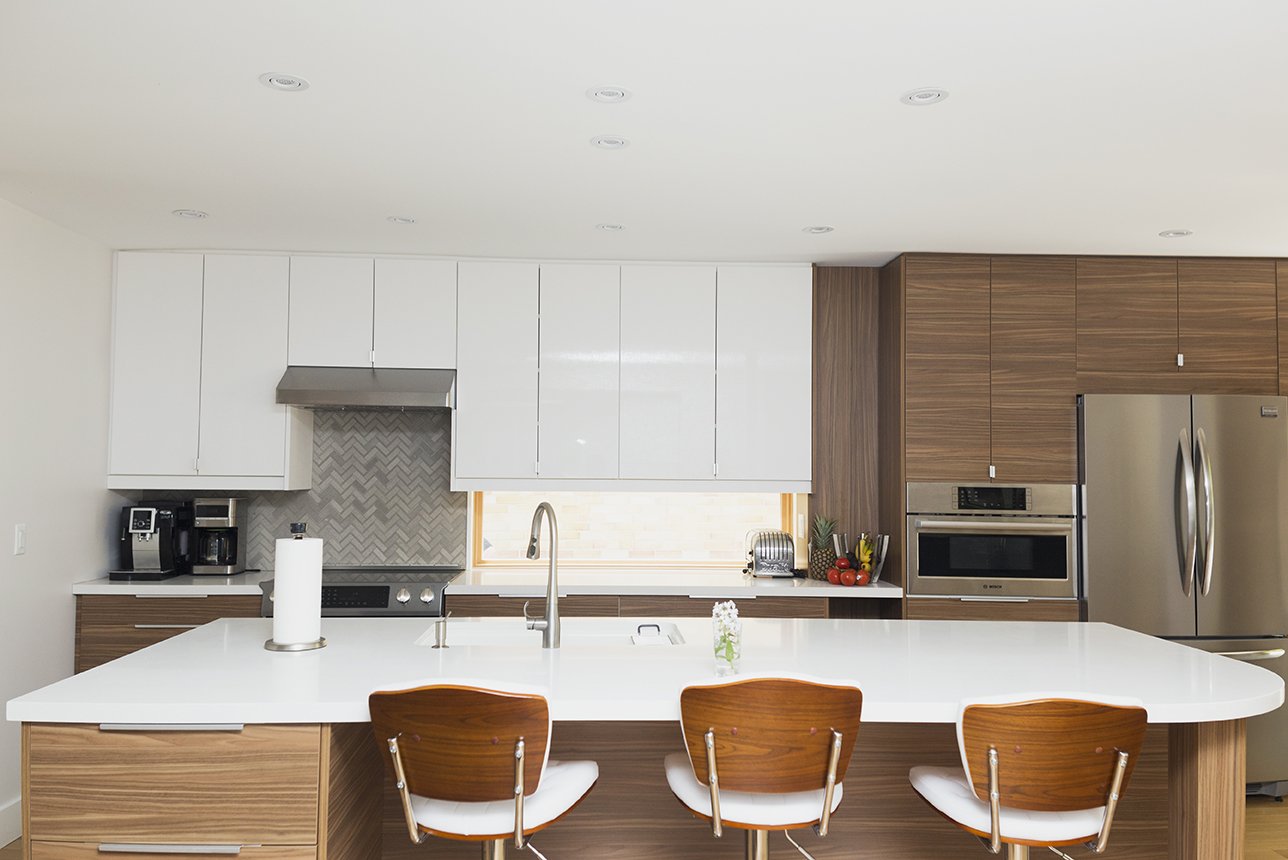 Are you still searching for the right home construction option for your family? Alair Homes is here to help. We offer complimentary consultations to review your options and better explain how you can make custom home building work for you. 
Contact us
 to schedule yours today.