At one time, it was considered a rare luxury to own a Regina home with an indoor swimming pool, but technology has advanced to levels never before seen. With these advancements comes increased opportunities for homeowners to enjoy year-round exercise and relaxation in their own swimming pools. Adding a custom endless or therapy pool indoors is easier than you might think with many different options available to fit a variety of different homes and budgets.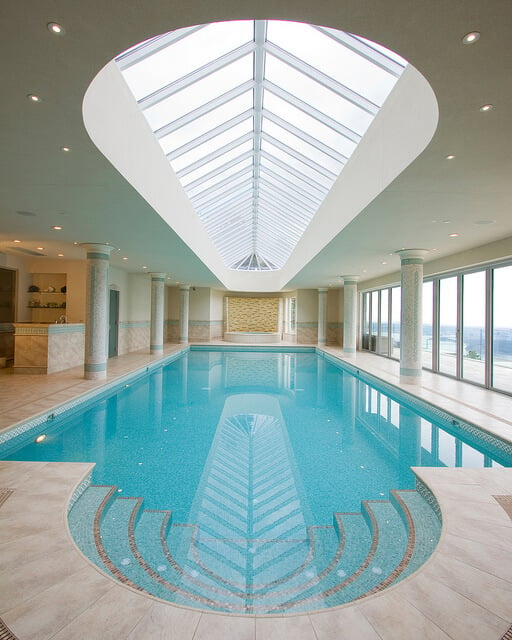 Size and Placement of an Indoor Pool
While smaller sizes are available, indoor swimming pools are typically about 8-foot by 15-foot, and they demand a room that is 11-foot by 18-foot or larger. While the easiest time to add a swimming pool is when you are building your Regina custom home, many homeowners also choose to renovate and install their pools in basements, garages or sunrooms. If pre-existing space is not available, a custom constructed pool enclosure can be built, but this often increases the cost of the project substantially.
Cost to Build an Indoor Pool in Regina
Regina pools range in price from about $20,000 to $100,000. If a room or pool enclosure must be built, it can increase the cost of the pool by about $35,000. Since pool water needs to be heated for comfort, expect to pay extra to install solar panels or another system that keeps the water at a comfortable temperature all year-round. Additional costs to consider might also include adding a dehumidifier for the pool room or the entire house, a vapor barrier to protect the walls from mold and mildew or a pool alarm and cover to keep children and pets away when the pool is not in use.
Ways to Save
When building a custom home with a pool or installing an indoor pool in an existing Regina home, it is possible to reduce some of the costs by working with a Regina general contracting company such as Alair Homes. Our team has a successful track record across North America, and we have secured national buying power with suppliers and distributors of the materials necessary to build beautiful indoor swimming pools. Our "client first" philosophy means that we pass all of our savings directly on to the consumers, and this often nets them a significantly reduced budget versus working with our competitors. To further maximize the budget, our clients maintain 100-percent transparent control over their projects from start to finish. This empowers them to choose how and where they are spending and carefully monitor the creation of their beautiful swimming pools every step of the way.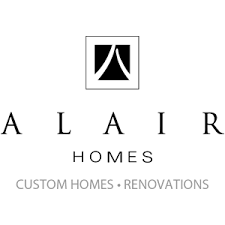 Alair Homes – Regina's Premium Custom Home Builders and Renovation Specialists
Installing an indoor swimming pool in your Regina home is a great way to relax a little more and create a healthier lifestyle for your family. If you are ready to dive in and begin construction, contact Alair Homes Regina. Our team will make contact with you within 24-hours to discuss your vision, schedule a no obligation consultation and deliver a free, detailed quote that proves the value you will realize when you build or renovate with Alair.
Share: