What does the Post Pandemic Home Look Like?
Over the past year, we have seen many changes in our world. The way we shop, the way we use technology to communicate, the way we have become tourists in our own towns (not that travel is not an option right now).
With the amount of time we have all spent within the four walls of our homes, we have had time to think about what we would like to see done differently in our homes, and what adjustments could make our new way of life better.
In Central Alberta, we have seen the Real Estate market surge, and we have seen some macro and micro trends in the market. This poses the question of what are these trends, and are they going to be here for the long haul?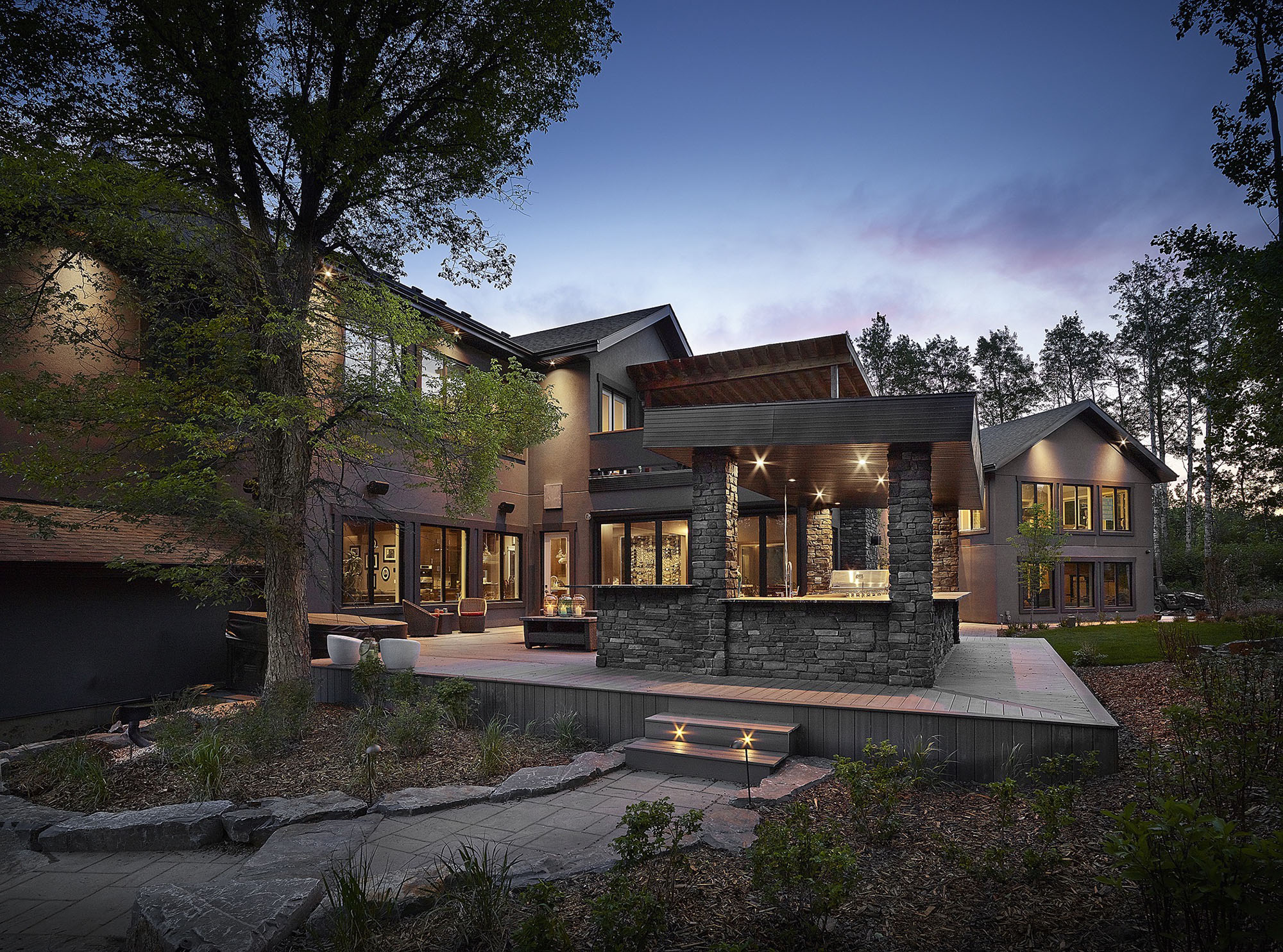 Macrotrends
Acreage living: We are getting feedback from the Realtors and mortgage professionals that there is a BIG shift away from condominium and apartment living. Instead, there has been a substantial increase in the farm and acreage market. In fact, acreages are in the highest demand out of any housing type in Central Alberta.
Multi-generational Living: As a home builder, we are getting the request to incorporate a space for "Mom and Dad" to live and have their own space. Whether that be a basement or a detached "Mother-in-Law" suite. This is a great option for many for several reasons and deserves its own blog entirely. Living with more adults means the mortgage can be shared. If your parents or grandparents are looking to downsize and can help support through shared mortgage payments or "rent" this can be a huge boost to offset a young family's mortgage. Multi-generational living can allow for sharing housework, and help with childcare. With retired or semi-retired parents around to help, parents in these situations are no longer needing to hire childcare (or much less). And assuming you get along with your mother-in-law, having additional quality family time is a massive added benefit!
Age in Place (Universal Design): In Alberta, as in most places throughout Canada, we have an aging population. Around the year 2030, it is estimated in a study by the Government of Alberta that one in five Albertans will be over the age of 64. This is a 40% increase to what it is today. The study also cites that seniors would prefer to stay living in their own residential homes. The baby boomer generation holds homeownership in high regard, and many will have their homes paid off by the time of retirement. Aging does come with the potential for health or mobility restrictions. For someone to be able to live in a home with a walker or wheelchair, or a medical condition requiring specific home adaptations, Universal Design is a fantastic solution. This is where the layout and components of the home are designed in a way that makes it accessible for persons with accessibility issues. Low or no barrier corridors, doors, showers allow for free flow through the home without hindrance. Specially designed cabinets make all cupboards and appliances useable for someone in a wheelchair or with limited mobility. Within this design, we also see people adding a caregiver suite for full-time assistance. We have a blog if you are interested in more information on this subject.

Microtrends
Designated rooms in the home
Home office: this is a big one from the year 2020 and beyond. One of the biggest shifts we saw from the pandemic was people moving to work-from-home set-ups. This is one we anticipate hanging around for some time yet. Employers are realizing they can reduce their overhead spend, and employees are loving the flexibility that comes with working from home. Most homes over the past couple of decades have not been designed with specific office space in mind. It is a good idea to place your office in a low-traffic area to minimize distractions! A little word from the wise: insulate your walls with ROXUL Sound Batt insulation. It makes an enormous difference in noise cancellation. Renovations can make placing your office in an existing home a little tougher. You need to get creative!
Converting a bedroom is always an option if you can sacrifice one, otherwise, we look to carve space out in other areas. In larger rooms or spaces in the home, we have simply framed and drywalled a perimeter wall about 3 feet off the existing wall, hung barn doors on the front side, and in that space, incorporated built-in desks and storage. When you are ready to work, you open the doors, and when you are done for the day, you slide the doors shut to hide the mess and you are already home for dinner!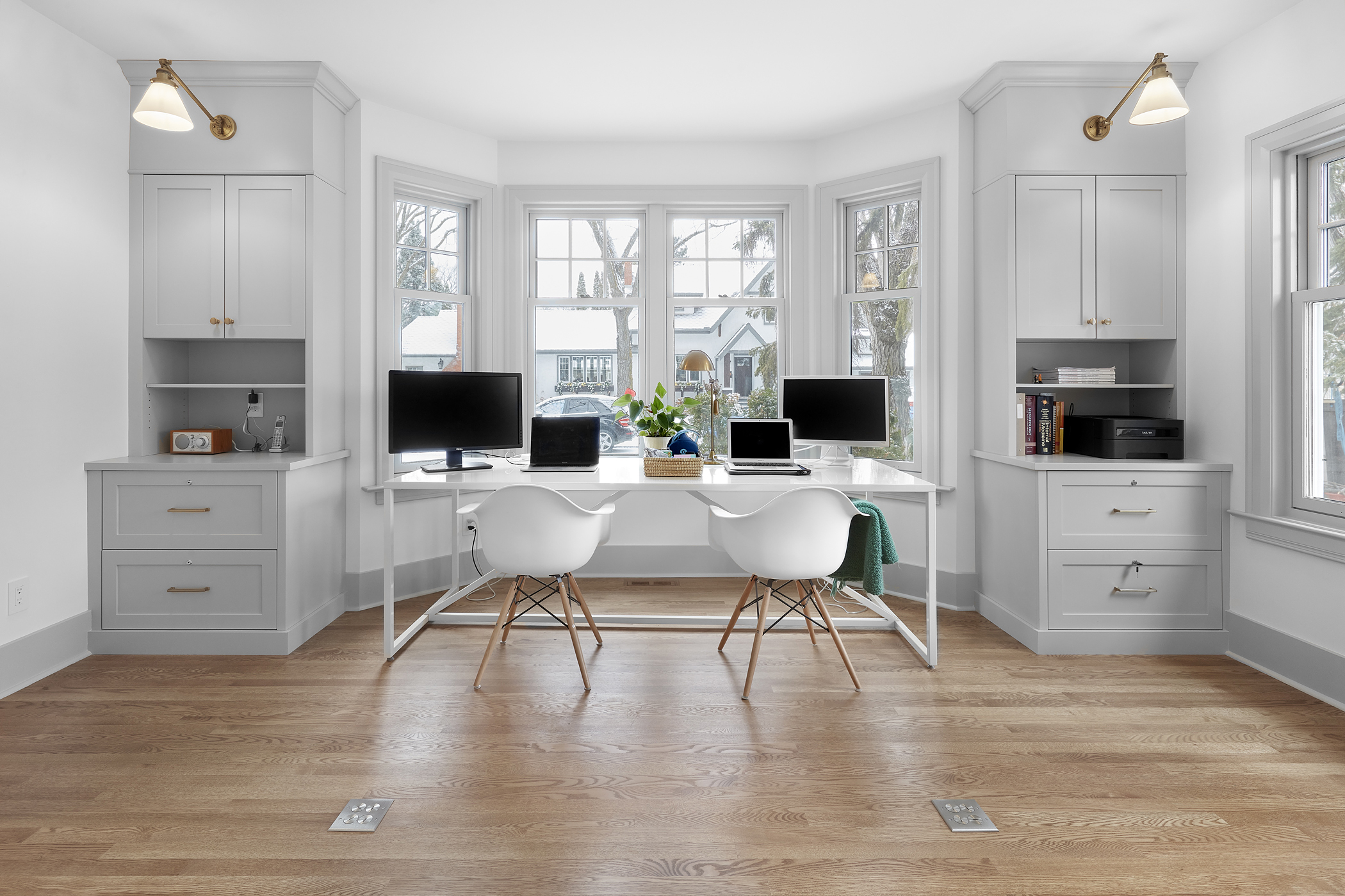 Home Gym: Most gyms have been shut down for the majority of the last year. This can have detrimental effects on our mental and physical health. If you have space, there are some uncomplicated ways to convert an area to a home gym. Location is the first thing to think about. If you have a full-height basement or a garage with some extra room, these are ideal due to the floor being concrete. When you are jumping around and dropping weights on an upper floor system, you are likely to get some bounce. You do NOT want pictures falling off the walls! Visit your local flooring store and pick up rubber matting or durable vinyl flooring, you can lay that on the concrete floor in the workout space and you have an ideal setup. Check out an entire blog on the ins and outs of home gyms!
Interior Design
I am sure you have heard of Feng Shui. By definition "the Chinese art or practice of creating harmonious surroundings that enhance the balance of yin and yang, as in arranging furniture or determining the siting of a house." Essentially, the design of your home significantly impacts how you FEEL in your home! We are seeing people incorporate a lot more natural and wood tones into their palettes. Nature makes us feel good! Natural wood cabinets, live edge wood shelving, flooring selections. These are a couple easy areas to incorporate natural tones in your home.
Natural light: In our opinion, you cannot have too much natural light in the primary areas of the home. Vitamin D is good for you! A little or a lot of sunshine can dramatically improve your mood.
Wellness and Comfort: areas like the master bathroom can be a little oasis in your home. Putting a few extra dollars into a custom tile shower with quality fixtures can pay dividends for years in the relaxation department. With more time spent at home, you might even have time to start chipping away at that stack of books you have been meaning to read! A space in front of a window or a nook in the corner of a bedroom can be dressed up with a light fixture or lamp and a built-in seat to be the perfect corner to read away.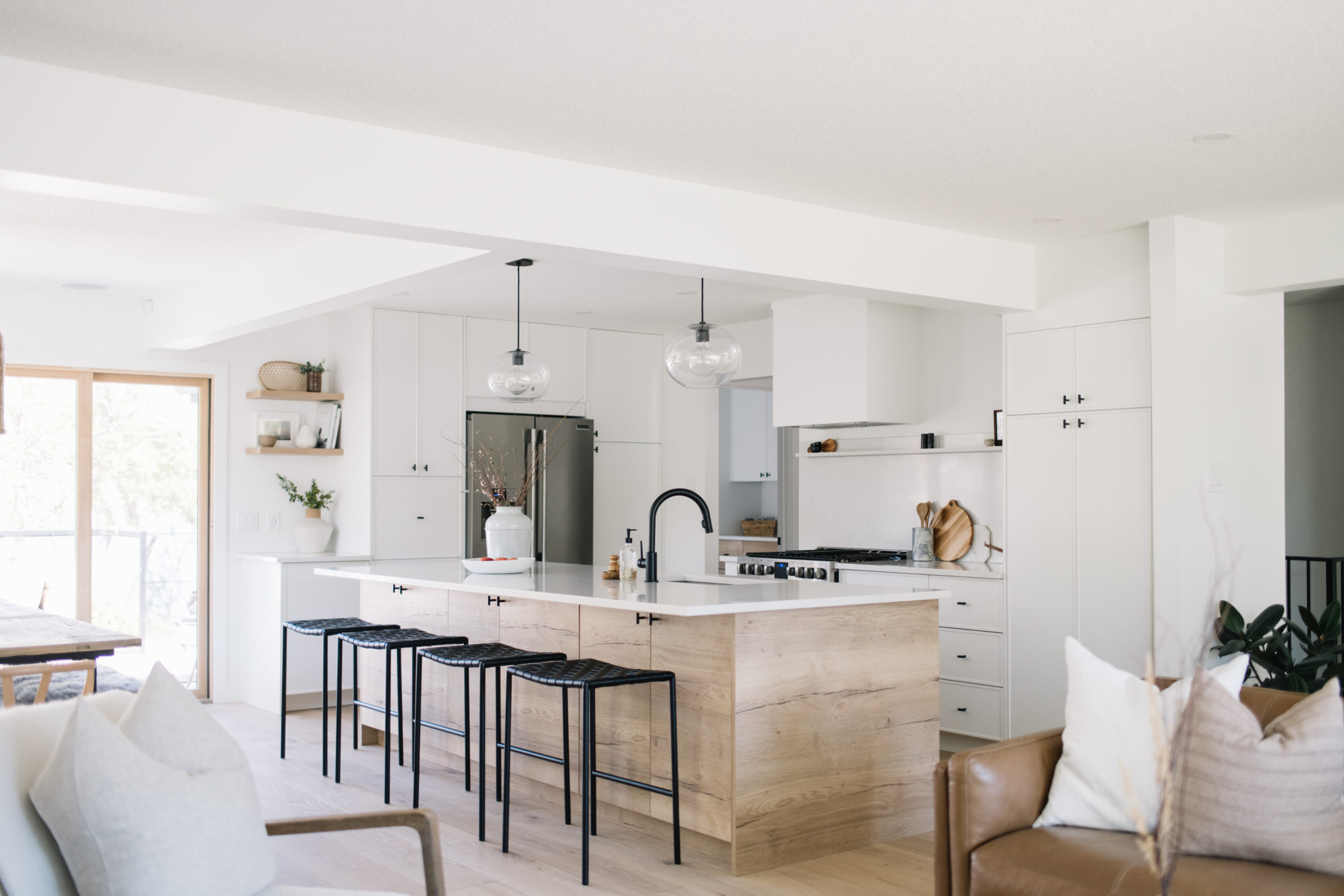 Technology
Music: while you are reading your favourite book in the above-mentioned reading nook, why not have some relaxing classical music playing softly in the background. There are fantastic options for built-in sound systems in a home and most of them now are Bluetooth compatible. In fact, in your custom tiled shower, you can even install a shower head that has a Bluetooth speaker incorporated right into it. Perfect set up to work on those vocal cords.
Voice activation: You can voice-activate a lot more than music as well. You can dim your lights, shut your blinds, change the media source of your entertainment centre, all with your voice.
Whether you are building new or renovating, there are ways to incorporate these new trends that we feel are going to be around for a long time, and help will you to live a better life. Everyone has their own priorities, and each home will allow for a different scale of inclusion. Do your research, and remember we are here as a resource and will help you achieve your home goals! If you have been quarantined in your home over the last year thinking about any of these, it does not hurt to ask!
Nate Rempel
Partner | Alair Homes Red Deer