Buying land to build on is among the first things to do when building a house. This begs the question, how do you get the best land to build your custom built home? This is the land where you plan to put up your dream home anyway, and perhaps your forever home. Picture how you'll feel years from now. Here are considerations and tips on finding ideal land for your home.
Land Quality and Land Size
Do you prefer a plot with minimal yard work or do you incline towards acreage? Keep in mind that raw land will probably need some clearing and this could mean shelling out some extra amount to your custom built home project. What's more, you'll be subject to particular designs if you went for land in subdivisions – builders will sometimes offer discounted prices just to get you into their subdivision.
It's along the same lines that you should look for issues such as flood risks, drainage, and low areas prone to water stagnation. Soil condition plays a major role when it comes to utilities availability, drainage, sanitary disposal, foundation design, and topography. Consulting a professional before making a purchase will help keep land issues at bay!
Location! Location! Location!
There's no doubt that identifying where to purchase land is the initial step towards building your custom built home. Do you buy land in another town or city? Will you search for a lot in a subdivision or rural land? Does a classy subdivision home or a waterfront house sound a better idea? In a nutshell, where to buy land should be heavily influenced by the vision of your dream home.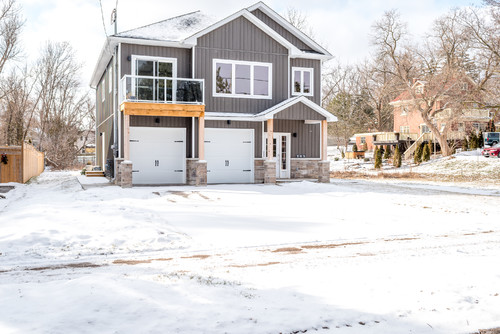 Quality of Life
The quality of life in terms of home construction is dictated by factors like nearby towns, schools, neighborhood, and community amenities. The same applies when it comes to job commute as land location might be in the best community, but miles away from your work place. Also, access to modern services might be tricky if you went for rural land. Factoring in the little pleasures in your life will help you know if the land is best for you.
Think About The Future
Considering the future shouldn't escape your mind as you scout for the ideal land. A small plot comes with minimal yard work but on the other hand, expansion might be necessary as your family grows. Avoid building a top dollar home in a place with less valued houses – doing so will reduce your home's value.
These are the major key aspects that you need consider. Putting them to practice will help you get that land you're looking for!