As we welcome in another New Year, we are often faced with the question of "what are your New Year's resolutions?" You may have thought of personal resolutions for yourself, but have you thought of some you want to work on for your home? Even though we don't believe that you have to wait for the New Year to make plans and goals, it sure is a great excuse to do so. Here are a few ideas and inspirations from Alair Homes to maybe get you started.
Eco-friendly
A great goal to set and some changes to make in your home is to switch out products, appliances, and windows for more eco-friendly options. Following through with this resolution not only helps you, your family and home but also our planet! Switching out to a smart thermostat, green flooring materials or more energy efficient appliances is a feel-good goal that you won't regret making.
Purging
Taking time to go through your entire home and purge items that you no longer need, want or that simply don't go with your desired theme is about embracing minimalism and surrounding yourself with the things you love. Making a list of all the rooms in your home and taking a day to tackle each one will allow you to work at your pace and not become overwhelmed. Once you collect your items, you can then try and sell them to purchase new additions for your home or donate them for others to enjoy.
Paint
It may seem obvious, but a fresh coat of paint makes a world of a difference in any home or space. Don't be afraid to try something new and exciting or something different that you maybe otherwise wouldn't have thought of.  A bold colour might look great in your kitchen, or that trendy neutral shade of grey might be just what your living room needs. You just never know until you try! Paint can truly change the look and feel of your home, and it's cost effective. So, if your New Year's resolution is to freshen up your home, this is definitely the perfect place to start.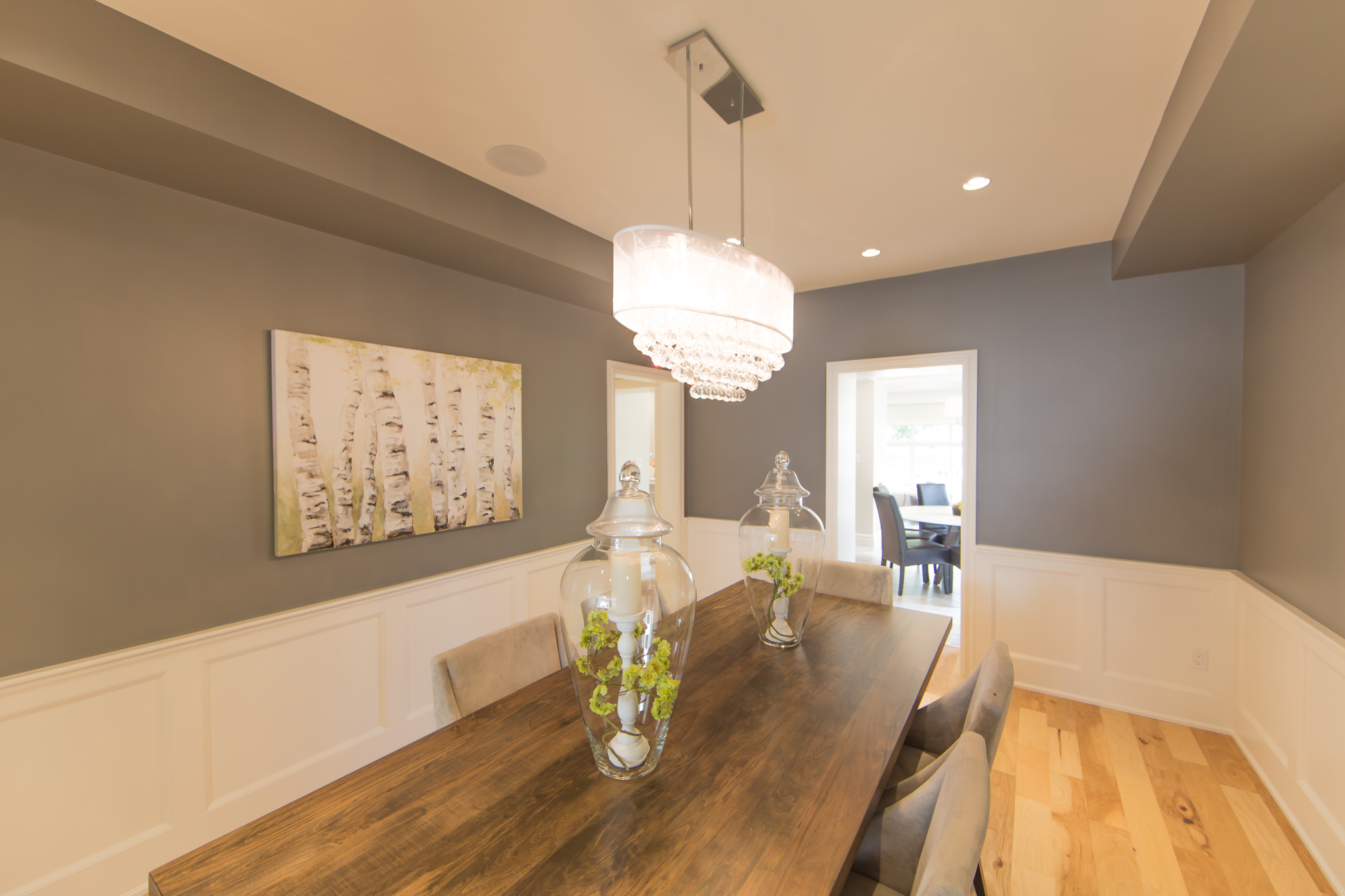 Finish The Unfinished
Lastly for our list, what about finishing up those jobs you meant to do this past year. With all your good intentions, they have simply been sitting and waiting for the perfect weekend so you could get them done. You will feel like a million bucks if you can get that kitchen renovation or bathroom remodel complete, especially before you tackle a new goal on your list!
Whatever you decide to take on as your New Year's resolution for your home, it will be well worthwhile, and it becomes an investment in one of the most important places to you and your family! So get to planning for 2019, and enjoy the New Year in your home!