As winter temperatures continue to drop to frigid levels, many families really start to focus on ways in which they can keep their homes warm and toasty.
So, what's the bottom line when it comes to keeping your home comfortable all winter long?
Here are three strategies to try.
Home Heating Ideas
You know about the traditional house heating options, but did you know there are additional ways you can warm your home with heating? One option is to add a wood stove. A small wood stove added to your home in a room or part of the house that struggles to stay heated can really make a difference.  Another option is to install heated floors in your home.  This is a great choice in the basement or for your bathroom floors. A warm floor in your master bath can really make a difference when the alarm goes off at 6 a.m. and it's time to start getting ready for the day ahead.
Believe it or not, there are also heating ideas for the outside of your home. A heated driveway is what dreams are made of in those Canadian winters! This option makes it easier to worry less about constant shoveling and deicing. That, in turn, makes your life a whole lot easier any day of the week.
Cozy Interior Design
Another way to create warmth and coziness is with design in your home. When designing or renovating your home, pay attention to colours as they can play a huge role in creating a warm and inviting space. The classified "warm colours" are going to give off a warm feel in a space, but even paint colours like white and grey can be mixed with a warm or cool tint. If you are looking for a warm result, then take the time to look at all the options and talk with your design team to create warmth even in the neutrals. Additionally, choosing elements such as warm and honey-toned wood details can help bring the warmth up in your space.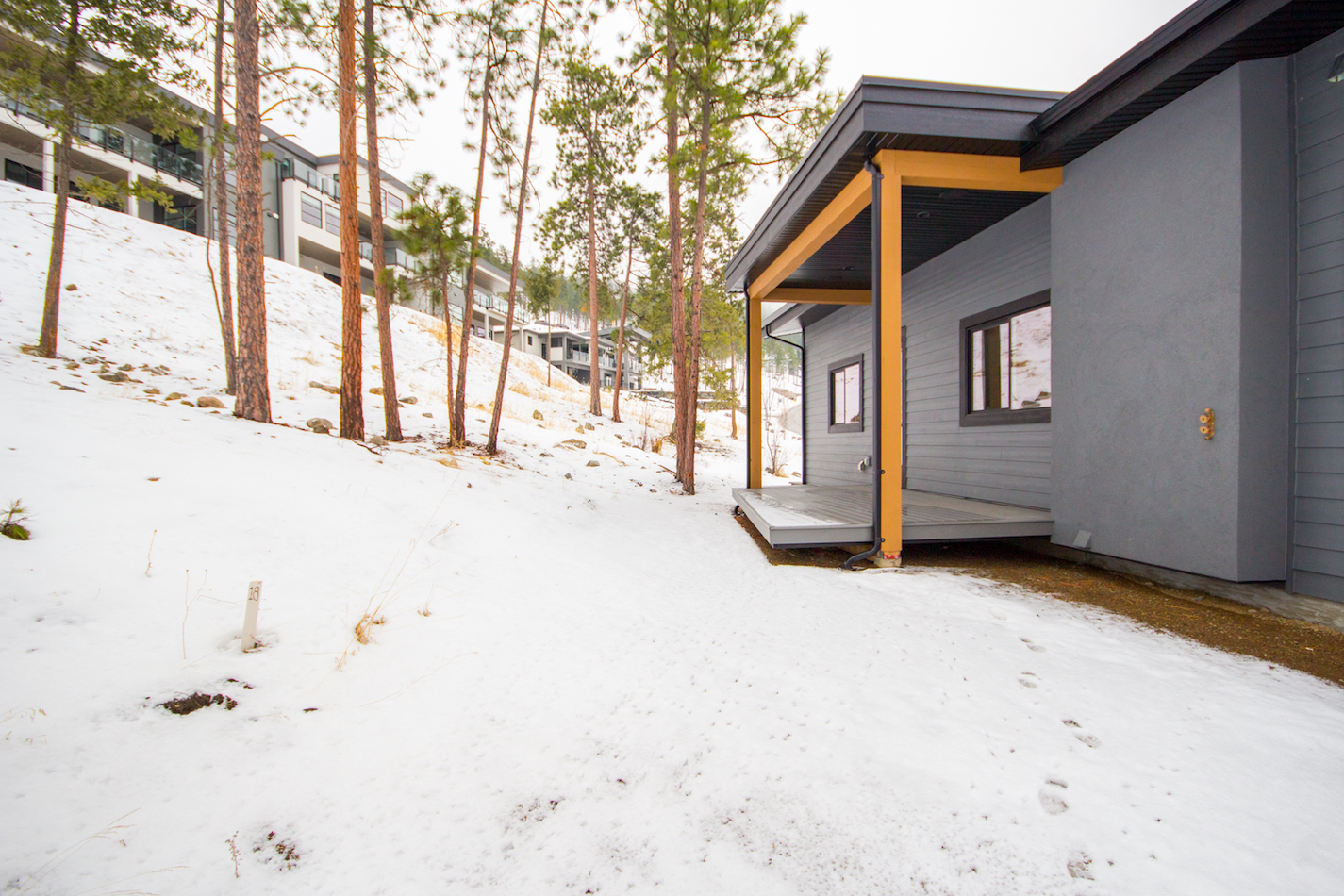 The Extras
And lastly, the little things really do make all the difference in helping to make each room in your home look and feel warm and inviting. Choosing furniture, blankets, throw pillows and art all help create that toasty warm room of your dreams. Pay attention to colours, style, and textures when making each of your interior design decisions.
Lighting also plays a vital role in the overall feel of your home. Even the type of lightbulb you choose helps create the perfect degree of warmth in your home. For instance, for your dining room light fixture, consider using a warm light bulb, or Edison light bulb instead of the stark bright cold light bulb. Then, add the perfect lampshades or light fixture design details to ultimately create the perfect space and home.
What's the bottom line? Creating a warm and inviting home is possible even as the temperatures drop. Add smart heating elements like a wood stove or heated floors, implement the right colour scheme in your home and pay attention to those small interior design details. When you renovate with Alair Homes Orillia, we're always here to help. Contact us to discuss your dream home and learn more about some great strategies for staying warm all winter long.