Alair Oakville Teams Up with F45 Stoney Creek Mountain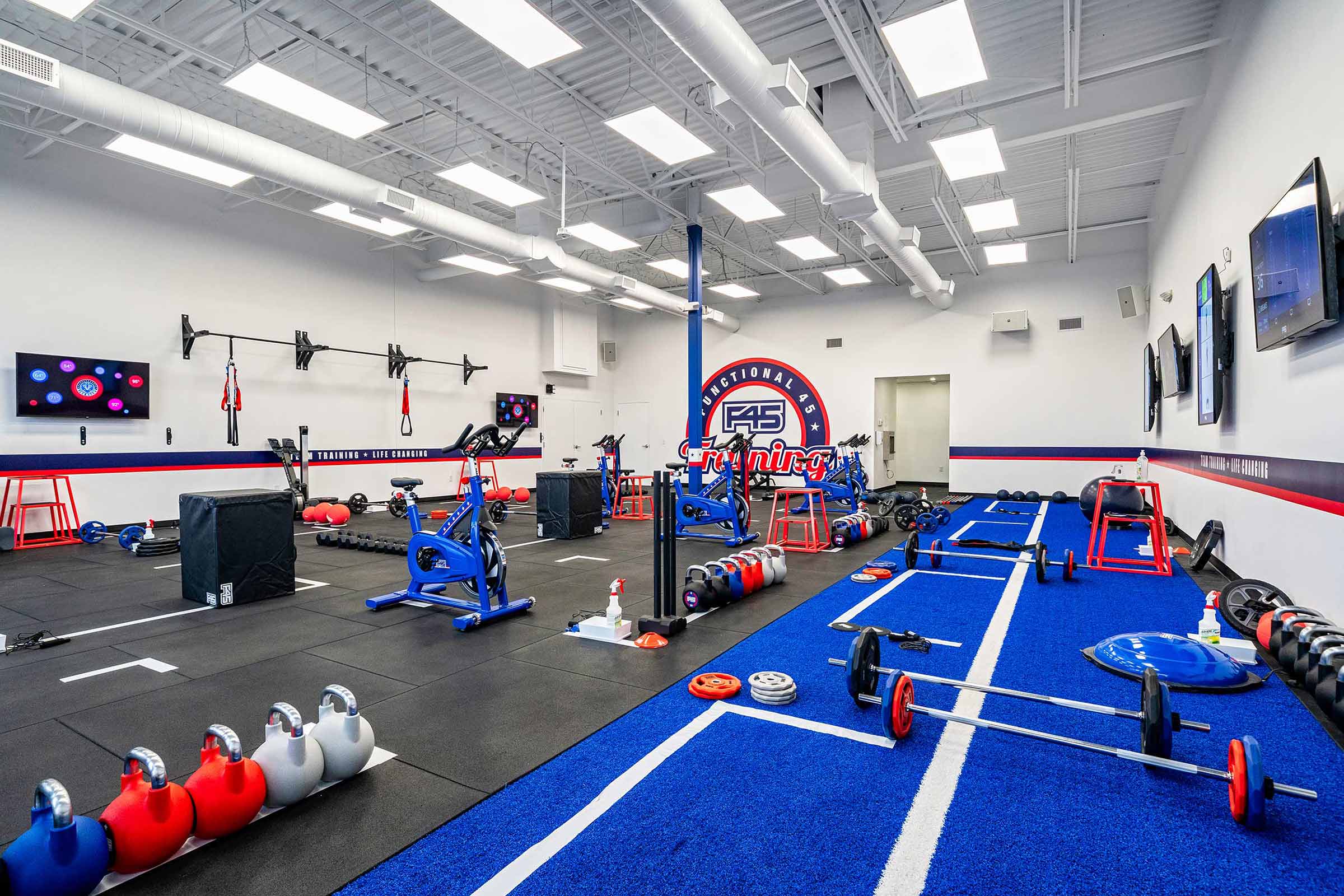 Alair Homes has built a reputation for high-quality residential renovations across North America, but that doesn't mean they haven't taken on other varieties of projects along the way. The proven, reliable, and systematic 'Alair' approach can be applied to any construction project including custom homes, large additions, home remodelling, and yes – commercial projects too.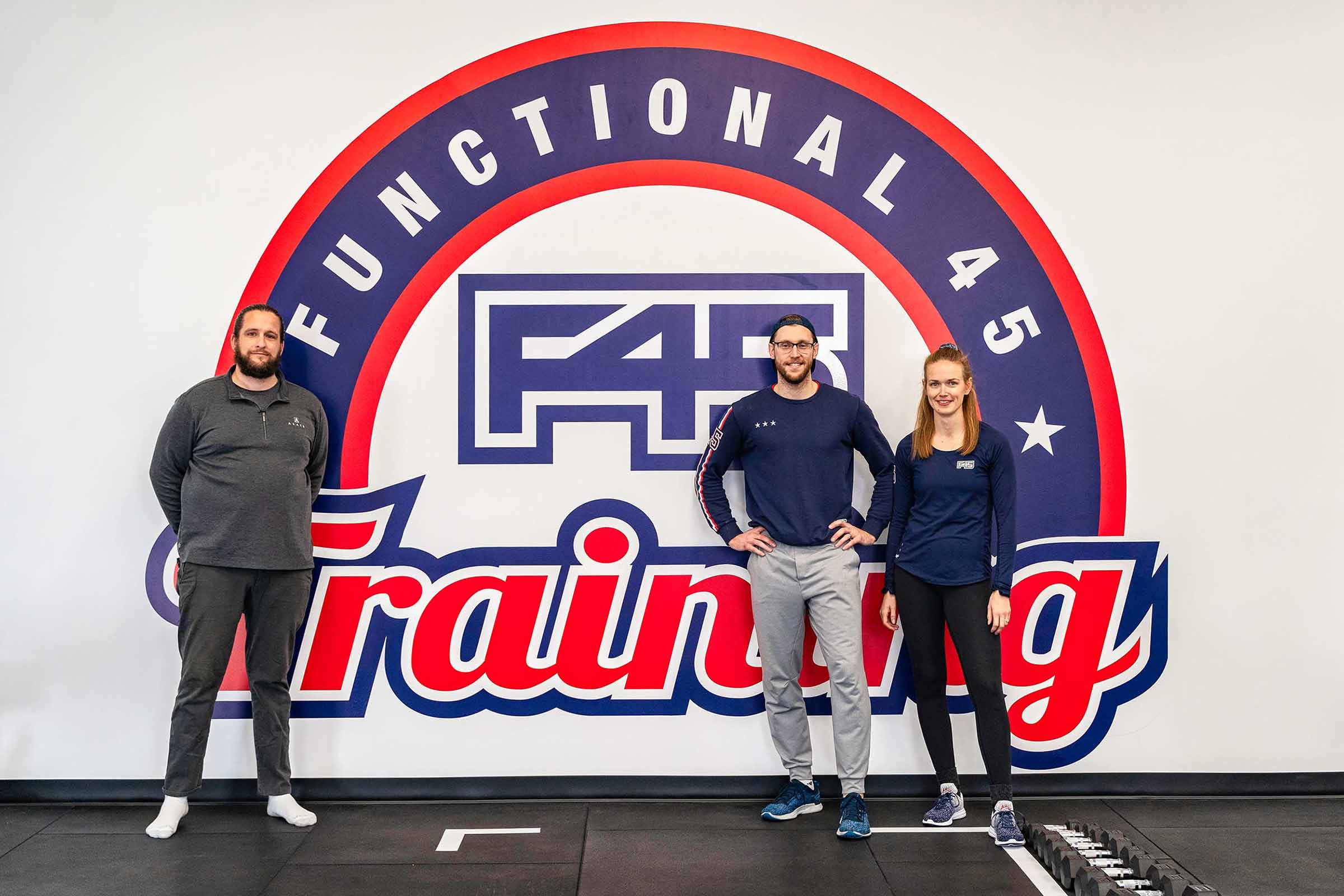 Back in 2019, Julie Jarvie and & Mike Morrison – owners and operators of the very successful F45 franchise in Ancaster – began thinking about opening a 2nd second location. They had built a loyal following at their first Ancaster location, and being very driven business owners and
fitness enthusiasts, the prospect of growing their reach with additional studios in the community excited them.
Choosing the Right Contractor
Upon deciding to build out a second F45 location, the next step was to find a spot that made sense, and also find a contractor they could trust. After much deliberation, the corner of Fletcher and Rymal was chosen due to its convenient location in Stoney Creek Mountain, market opportunity, and promise of population growth in the coming years.
Having been referred to Mark Chuba of Alair Homes Oakville by a fellow contractor in the industry, Mike and Julie decided to give him a chance to explain the Alair difference. As the two parties hit it off, trust was built on transparent pricing, timelines, and expectations.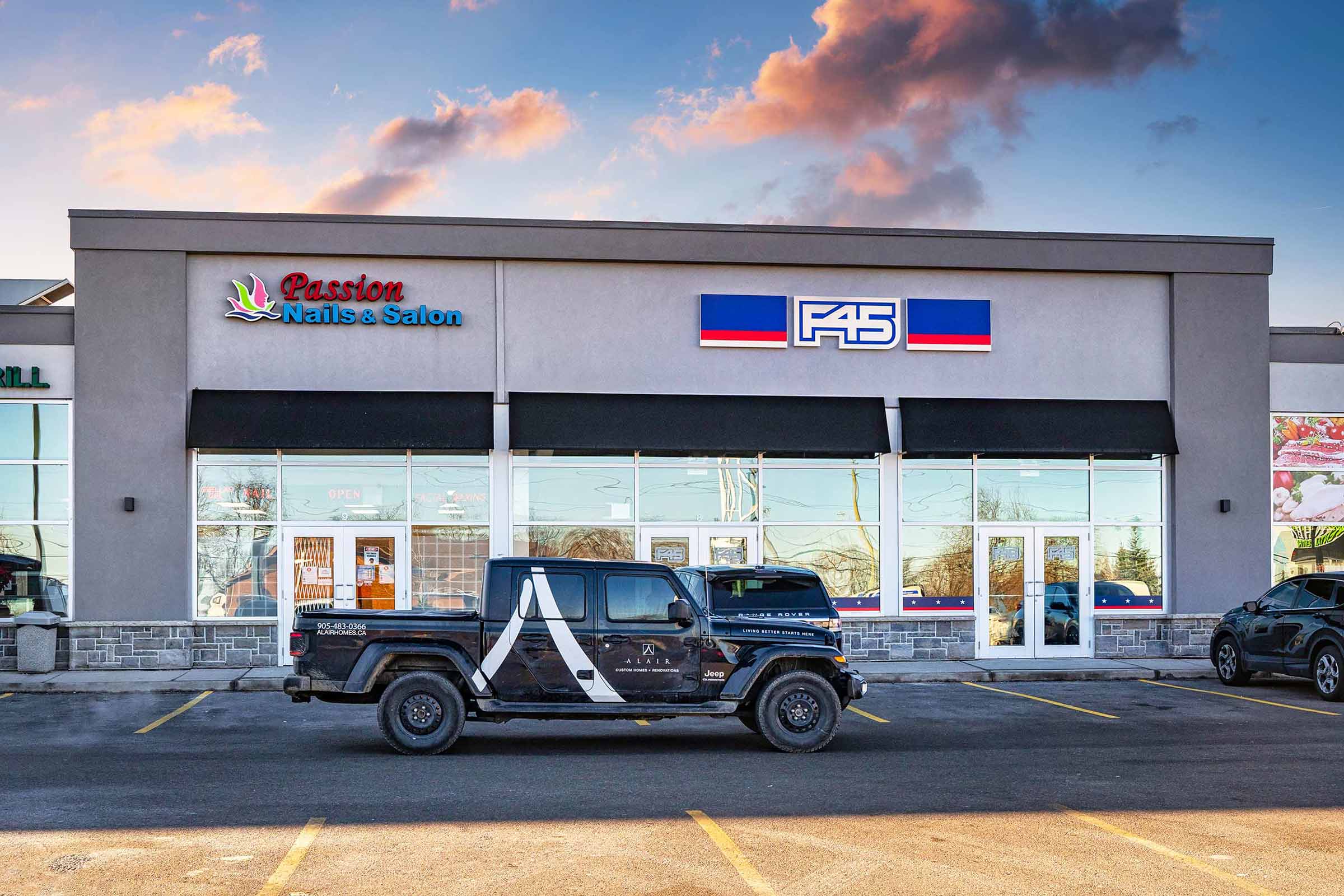 When asked what three words come to mind to describe how the building process went, Mike Morrison, co-founder of F45 Stoney Creek Mountain said, "For sure professionalism. That was pretty apparent as soon as we had you come in the door. Transparency, as Julie alluded to already. And efficiency. The job got done quickly and you were able to move things around as needed, as the schedule allowed for, and get the job done on time."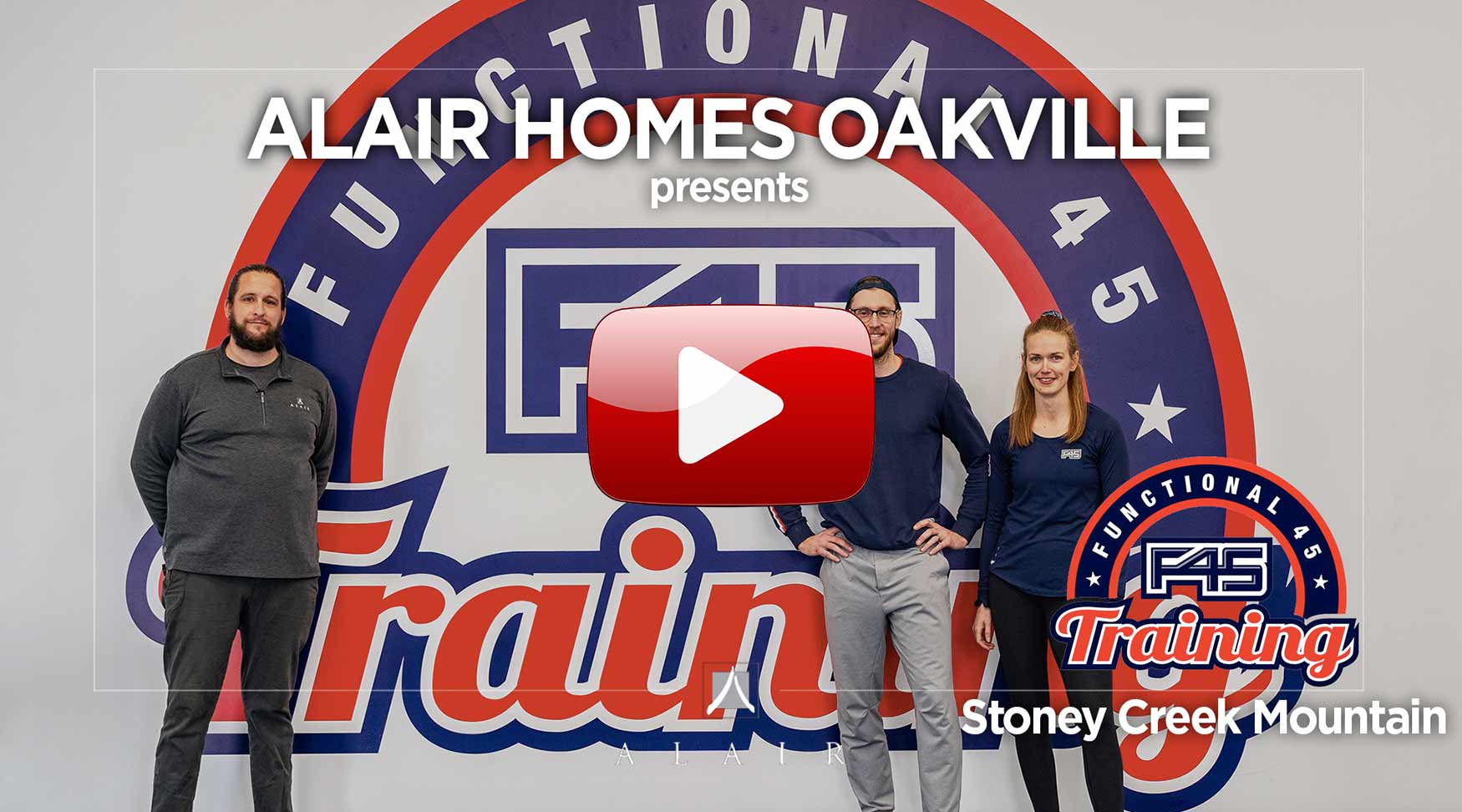 Transparency is Key
A significant characteristic of the Alair process is transparency. Over the years, Alair Homes has developed their own proprietary 'Client Control™' system, which allows for honest, up-front costs for each project and also allows collaboration throughout the building experience. This also results in is less stress, no surprises, and a foundation of trust between client and builder.
In fact, Julie Jarvie, co-owner of the new gym, said "I think for us, the transparency was so prevalent that it made us feel like it really was a team-based approach. This is also so important as a principal for us with F45 in-studio, and we just saw that with Alair as well."
Mike added, "The quoting process and getting started was really like something we had never experienced in the industry, and we really enjoyed the fact that it was a very open way of providing the price, and understanding where the numbers are coming from so that helped us make decisions a lot easier."
As always, this project couldn't have been done without the help of some trusted partners, such as ProResults Plumbing, RK Electric, and DB Colbo.
If you have a commercial project coming up either it be residential or commercial in Oakville, Burlington, Hamilton or the surrounding area and are interested in being introduced to the proven Alair approach, reach out to Mark Chuba of Alair Oakville at 905 483 0366 or visit our contact page.