To Celebrate, Alair Homes Oakville Hosts Instagram Giveaway to Experience Their Favourite Local 'Watering hole'
This month, we are proud to showcase the love in Al'AIR' as we debut #AlairLovesLocal.
Twin brothers, and Partners, Matt and Mark Chuba, have been supporting The King's Arms since the 90s when having met the original owner since their early school days.
"This restaurant located downtown Oakville has been our local watering hole for 18 years and we couldn't have thought of any spot more deserving of some extra spotlight this month," said Matt. We enjoy their incredible menu and service at least once a week and when we reached out to the team about stopping by for a socially-distanced photo opportunity, we learned that the current global pandemic has put them in the 'red'.
We are committed to doing whatever we can to support their business and inspire others to love local as well."
The King's Arms is a spacious British pub with many screens to watch the game, plus a pool table, patio and private eating and event space on the upper floor called the Lion's Den. They are open during the current lockdown for pick-up and you can also find them on Skip the Dishes and UberEats.
The Chuba brothers got creative and recycled materials for their heART. They utilized remnants from past projects stored in their shop. The removable heart is made from solid mahogany, and Mark and his wife also created the graphics using their own vinyl printer.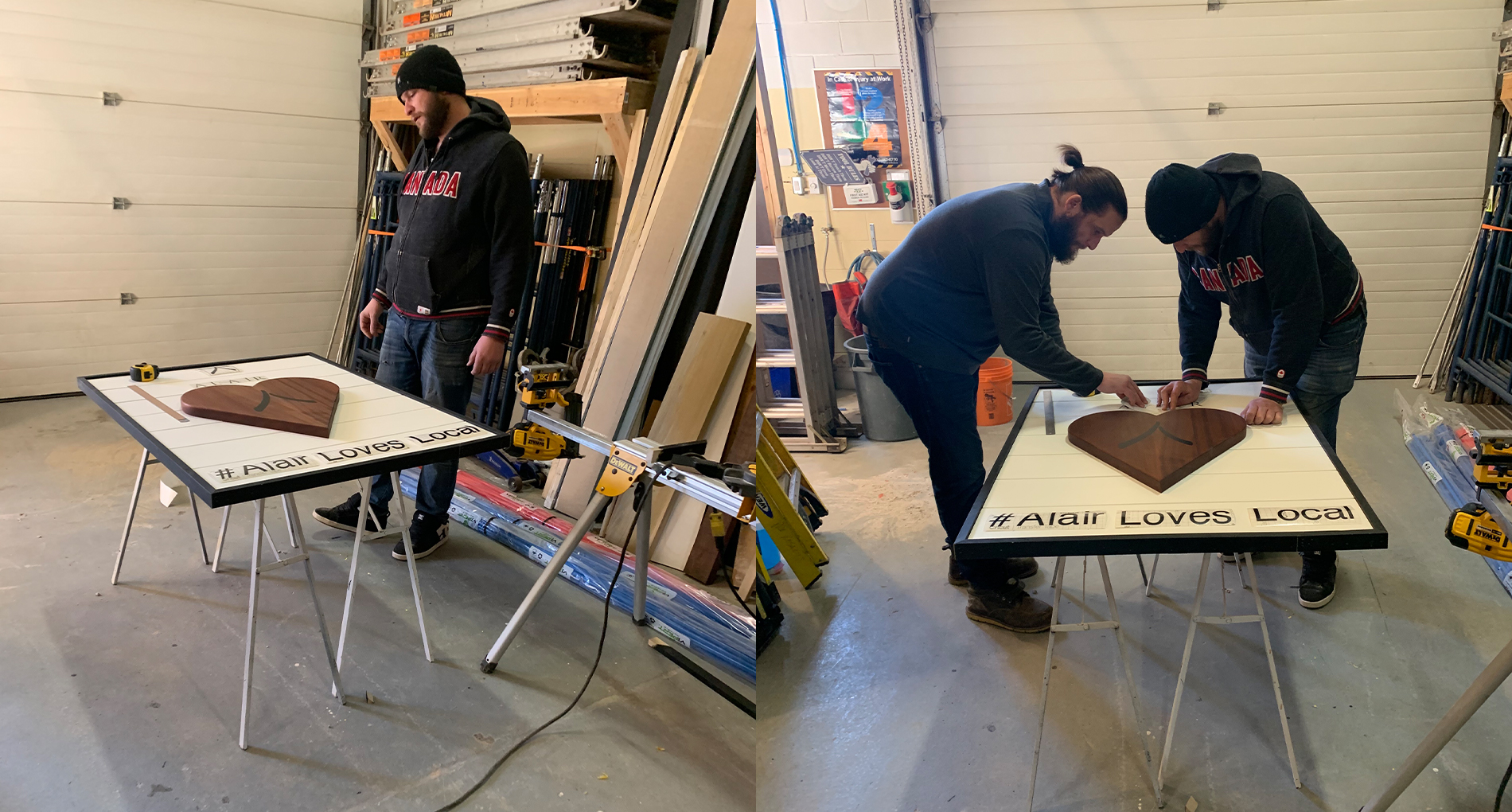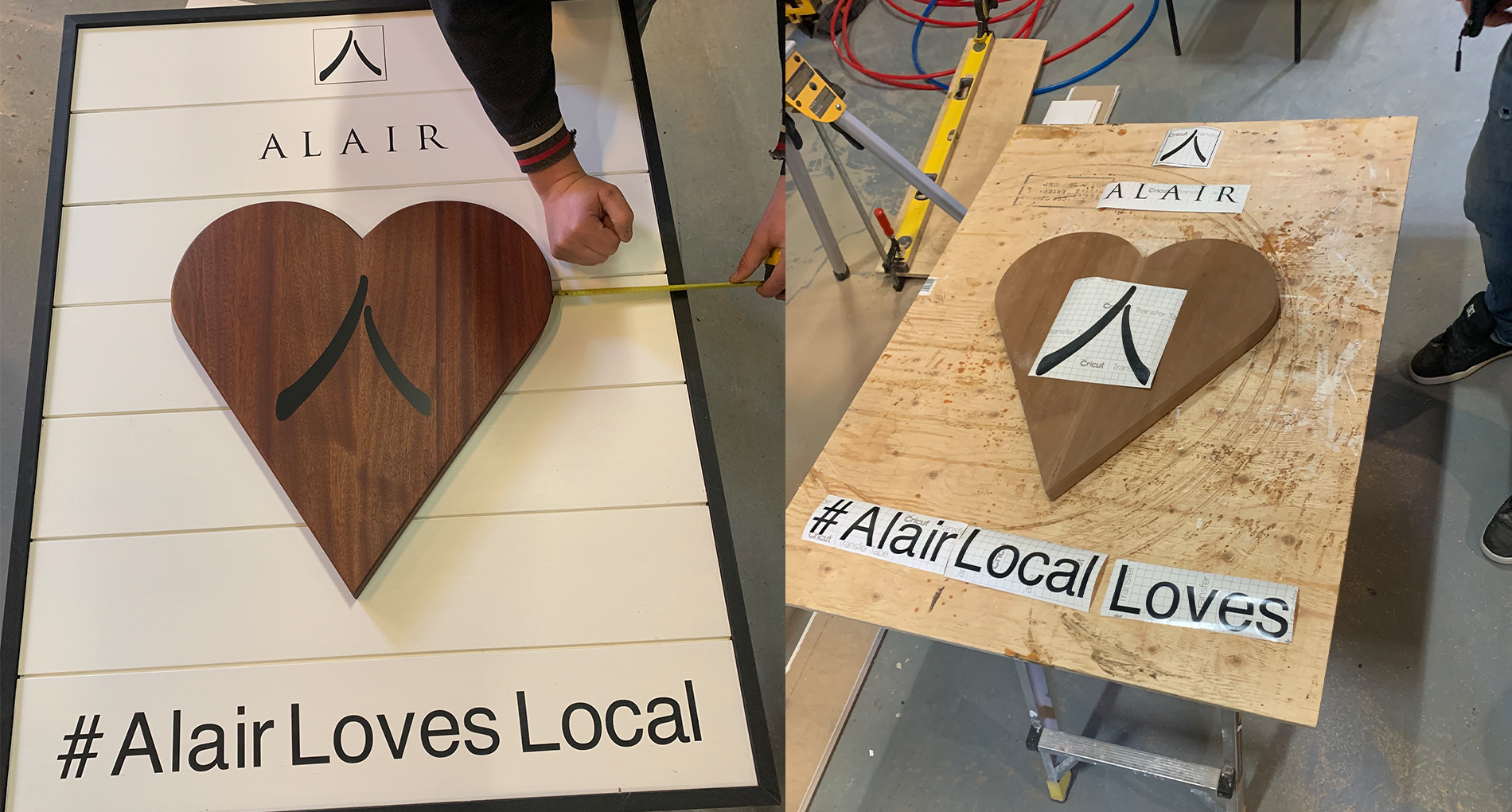 "King's Arms holds a special place in our family's heart, I especially have fond memories with my Wife hosting our wedding rehearsal dinner there. This chance to support a place of such family tradition, was a true passion project that came from the heart. It meant a lot to be able to utilize my carpentry skills and create something to make a difference."
It took the Chuba brothers approx. four hours over a couple of days to make the heART and one day of fun visiting special local spots spreading love in Oakville.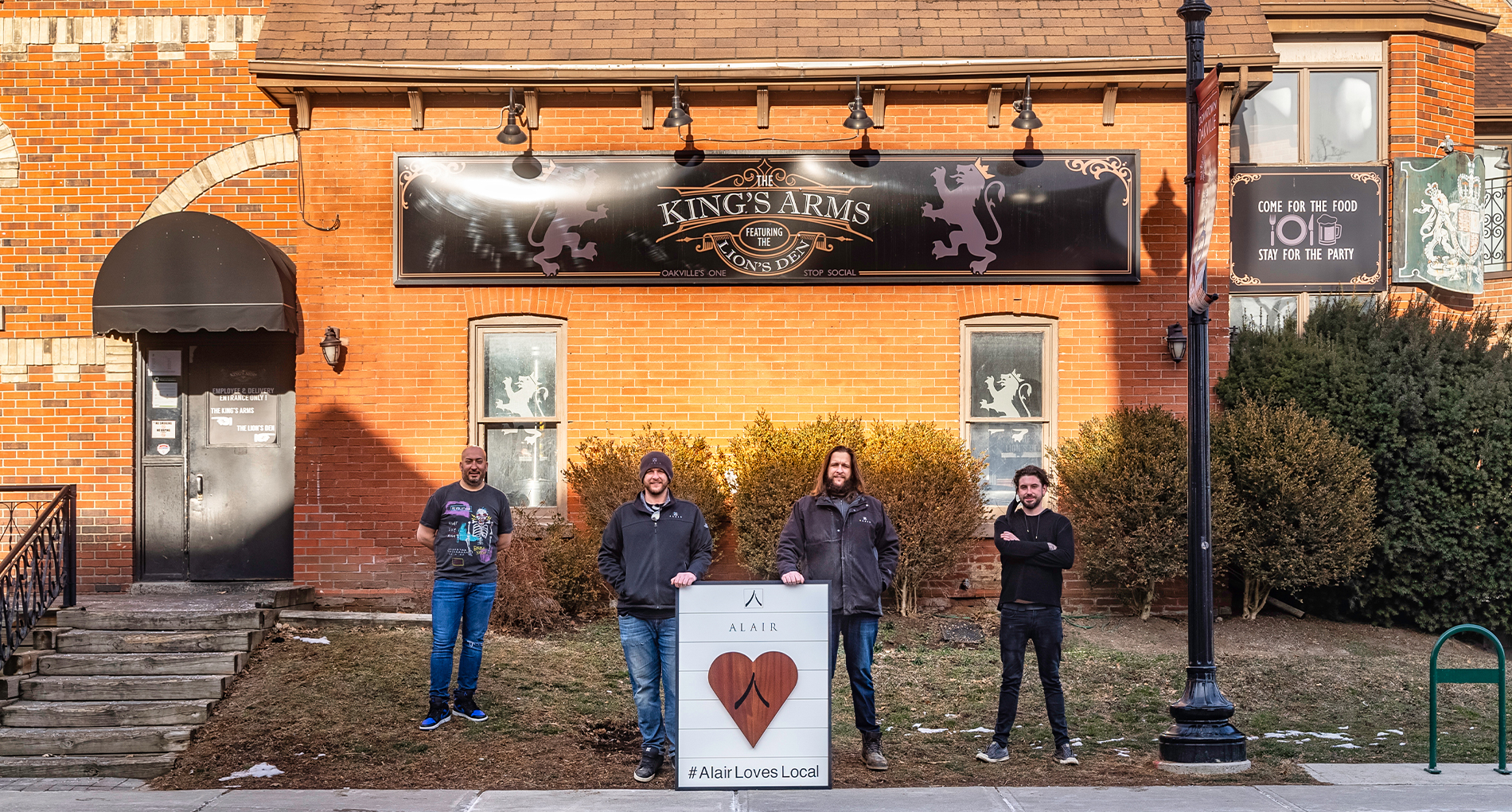 "At Alair, I'm proud to build and renovate custom luxury homes, but I'm just as proud to build community," said Matt.
Be sure to follow @alair_homes_oakville and enter their giveaway here for a chance to win a $100 gift card! Also stay tuned to their feed as the heart goes on tour showcasing all that there is to love in Oakville, Ontario!
Learn more about the Chuba brothers and their Alair Homes Oakville story here.