Toronto is a BIG city, and if you're considering a home addition to add value to your home, there typically isn't always a lot of room left to expand. Because of this, it can be valuable to understand what other home improvements can help you to add value and curb appeal. An exterior renovation is a great choice.
The Basics
This may seem obvious, but little things can make your home seem much newer and more attractive from the outside. Fresh paint or siding restores the gleam of a brand new home, and a "house facelift" offered by a professional home renovation company can give the exterior of your home an edge over the buildings surrounding it. These subtle exterior renovations accomplish a lot, as they give the impression of a living space that's well –taken care of.
Enhancing What You Already Have
Another way to utilize exterior renovations when space is limited is to build on what already exists, Adding a covered porch is one way to do this, and this is an addition which also lets you use your porch more easily when snow begins to build up in the winter.  A covered porch is stylish as well as useful, and if added to the home along with the other details mentioned in the article, you continue to enhance the curb appeal of your home and our city.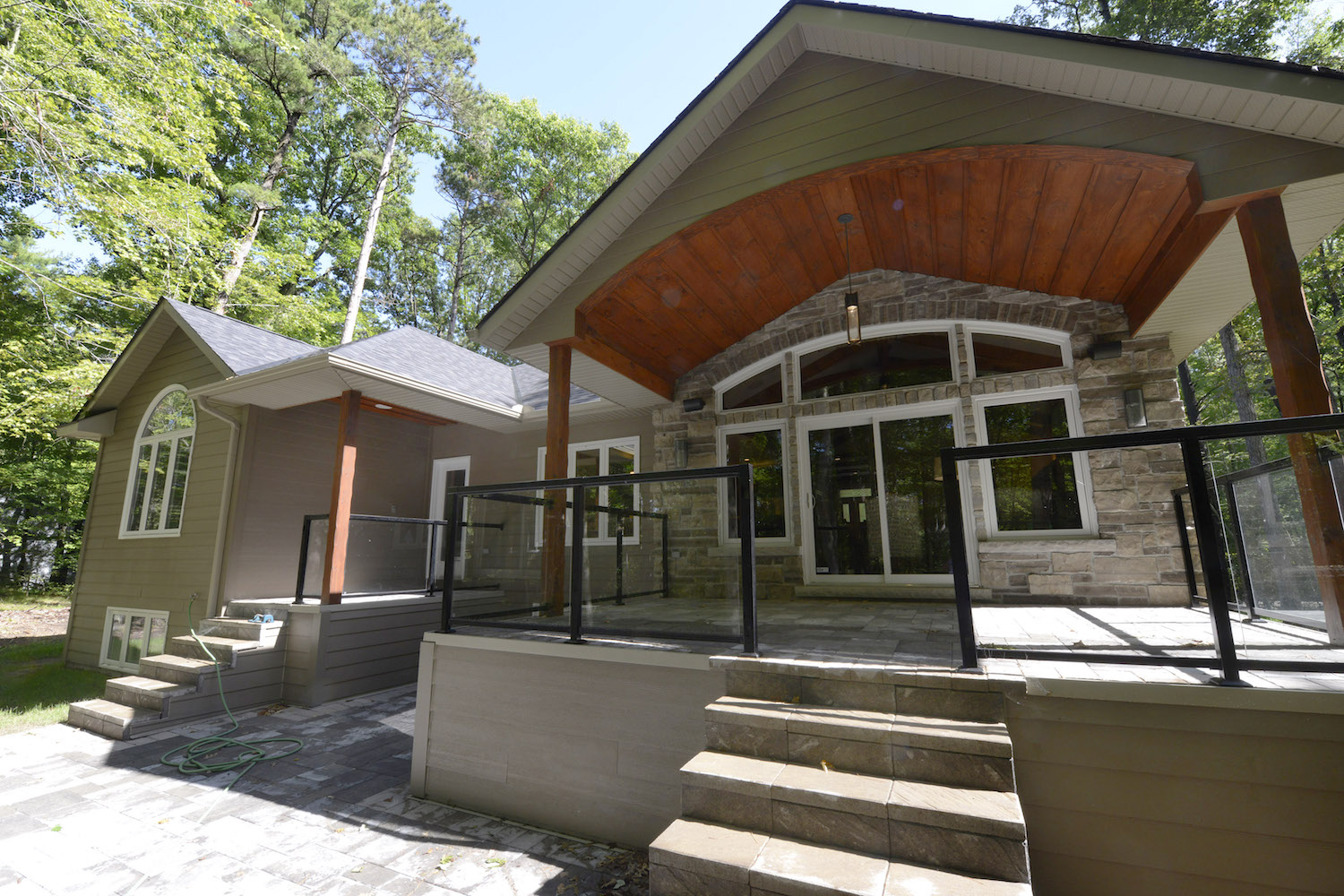 Use What You Do Have Effectively
Even with a small yard, landscape designers can manage impressive work to create variety and beauty in your yard. The addition of more flora or even some natural stone can create a more lively scene that frames your home better than a plan yard would. Walkways or lights can add the same effect, giving more to look at without being a distraction, as well a serving a practical purpose for you.
Even in a small space, exterior renovations to your home can make a huge difference while remaining compact, convenient, and serviceable. Alair Homes North York would love to talk to you on how we can impact the curb appeal of your home and our city one home at a time!