It was our fourth year participating in Hockey Helps the Homeless (HHTH) and even though we couldn't get on-ice to play a game due to the restrictions of the ongoing pandemic, we were proud to have #AlairOntario 'mask up' and virtually 'lace up' to safely support.
The pandemic has exponentially increased the need to support homelessness across our country. Before COVID-19, there were approx. 250,000 individuals who faced the reality of not having a roof over their heads – the demand today has only increased and due to the emergency needs to support the most vulnerable in our hospitals and care facilities, the supply and charitable support has decreased for homeless support organizations. This extra stress on shelters and them not having the infrastructure or supplies to accommodate the appropriate measures such as social distancing, has been incredibly challenging.
Now, more than ever, the homeless and the organizations that serve them need our help.
Two Alair Ontario teams championed the Canada Life Cup (CLC); our Barrie team had 9 participants raising a total of $6,396 to support @bluedoorservices and our York Region team had 9 participants raising a total of $5,344 for @360kids_york.
To further our commitment to the cause, Partners took #MaskedSelfies wearing co-branded face masks made with the sport and lifestyle brand, and HHTH long-time supporter Bardown, and posted to Instagram using #AlairCareMasks. Be sure to check out Bardown's exclusive gear to support HHTH here – including their "Stay the Puck Home" collection.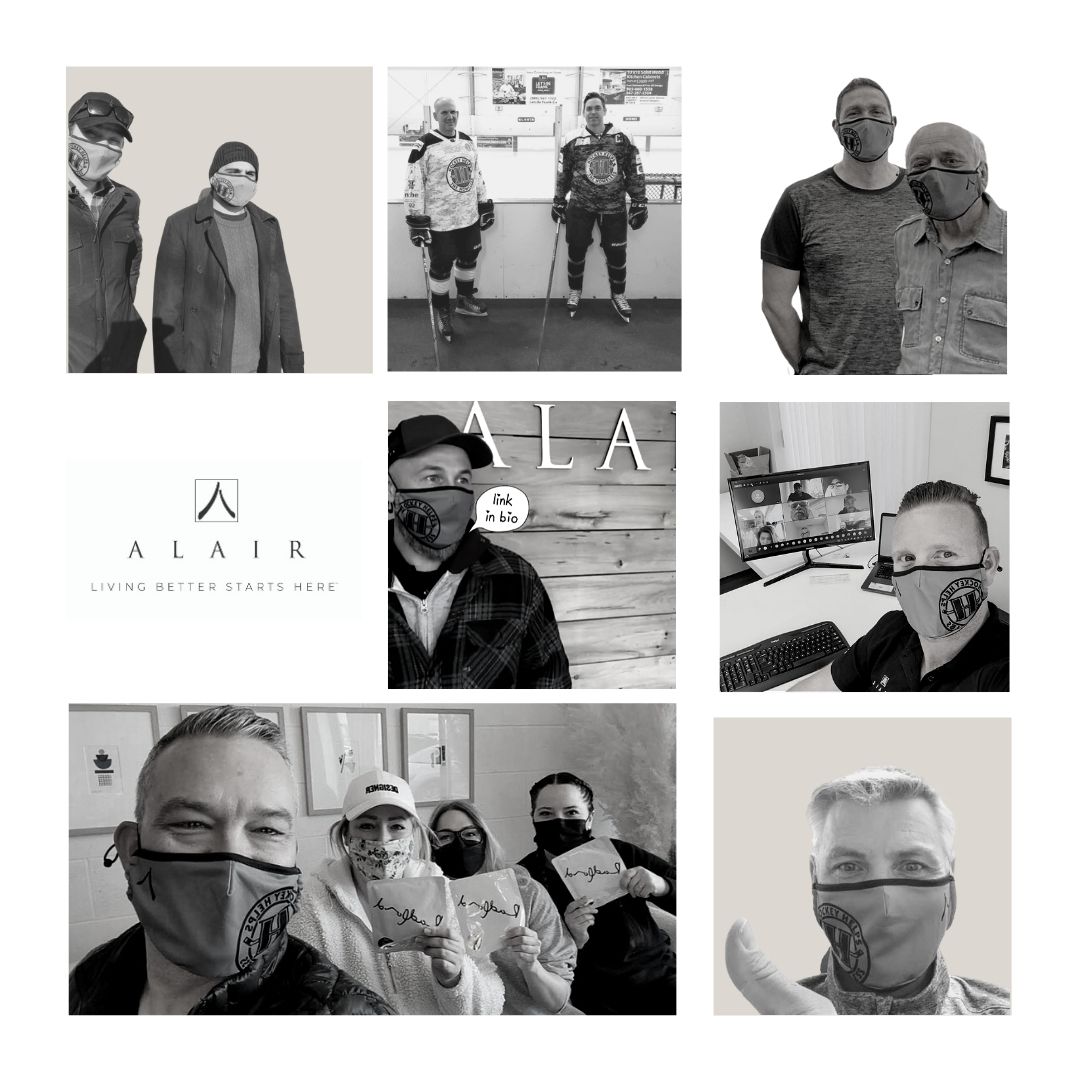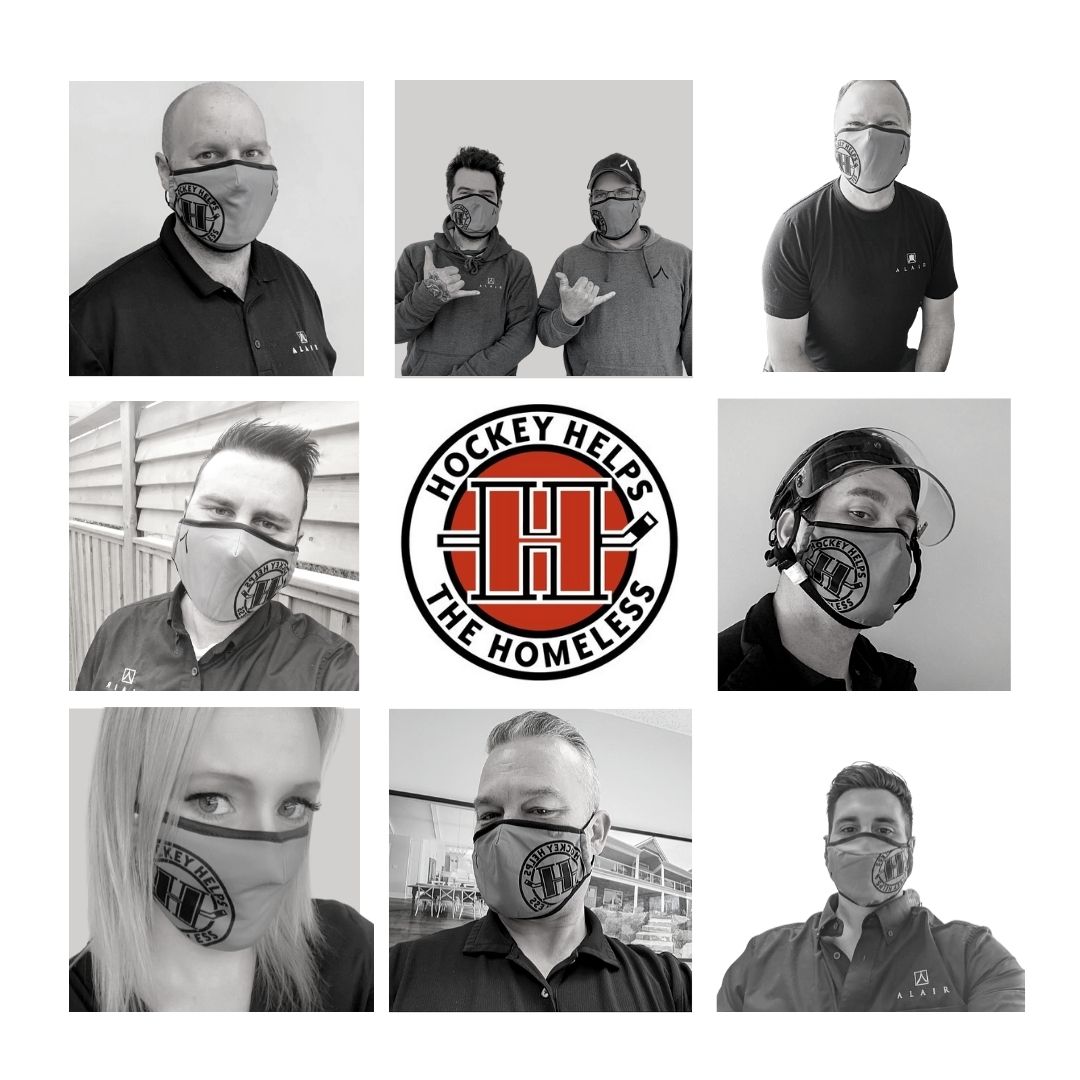 A combined total of $11,740 was contributed to shutout homelessness where the funds stay local to support the non-profit organizations in our community. Shout out to Cory Norris of @AlairHomesMarkham raising, $3,049.50!
Be a gamechanger with us, make a direct donation to HHTH, click here.