Homework Space Design Ideas
Many children see homework as a chore right from kindergarten. Unless you're firm with them, they may occasionally go to bed without doing much, creating problems both for you and their teachers.
As a parent, you have the responsibility to help your children change this attitude and start seeing homework in a positive light. One proven way to do this is to provide them with an inspiring homework space.
Wondering where to begin? The following are several ideas you can implement in your custom home without breaking the bank.
The simple workstation
The idea here is to provide everything your child needs without making too much effort. The desk can go in your room, the family room, or any other shared spaces within the home. Wall mounted desks work best for shared spaces. Add space for storage and, depending on age, toys. When choosing a chair, use it as an opportunity to add pops of color and dimension. Choose a different material like metal, leather, or even acrylic.
The rustic, reclaimed workstation
Reclaimed doesn't have to mean cheap. In fact, too much salvage can leave the impression that you're not willing to invest enough in your child's education. So, bring in just enough recycled materials and mix it up with classy, eco-friendly add-ons. Components to consider include a chalky white hue in an odorless eco-friendly formula for walls, recycled glass vases, industrial stools, and sawhorse tables.
The jack-of-all-trades station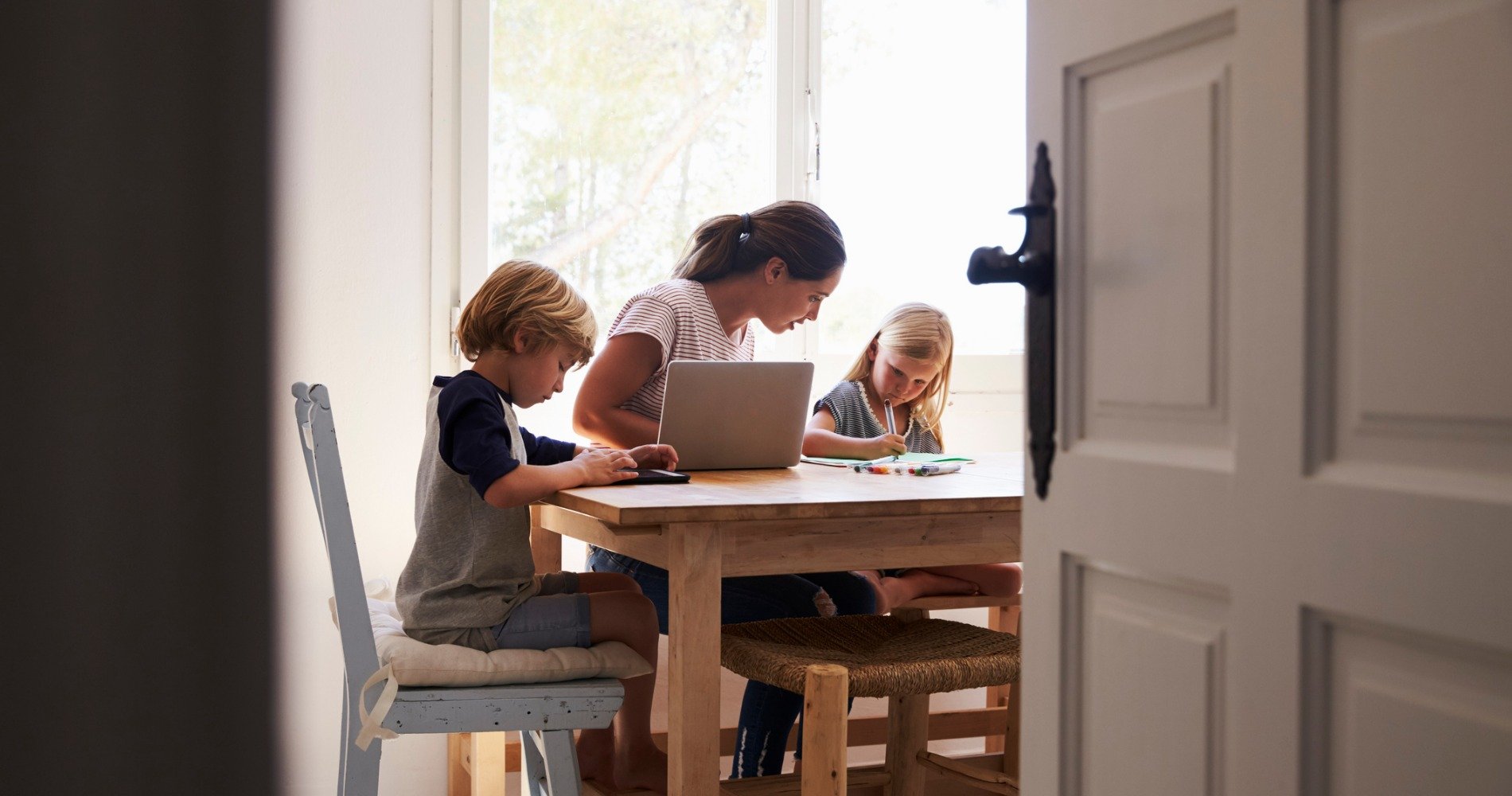 When kids are in the picture, the kitchen office can serve as a homework desk, high-tech hub, and first-aid center – all at once. The lower cabinets of the desk can be used to store office supplies, including flashlights and medicines and other cabinets used to tuck away electronics. All this is done without encroaching on any study space.
Two-in-one homework spaces
If you're looking to stack beds, desks, and storage spaces together in the children's room, the two-in-one arrangement is an excellent approach. Each child has their own desk for more autonomy and desk shelves are built into the closet areas to provide room for storage. If possible, finish the space in dark wood fits for a contemporary look.
The teen zone
Finally, another exciting homework space idea for a custom home is the teen zone. Essentially, the room is designed in such a way that all the children share a desk, although each has their own chair. To conserve space, the desk is placed along the wall, or use wall mounted desks. The rest of the family can use the remaining space for reading as the teens study. Feel free to play around with lighting and other décor to convey energy and focus.
Remember: As you select a homework station for your bundle of joy, don't forget to be practical. For instance, investing too much in a kid-sized desk isn't very wise. Instead, if you choose to go with an expensive item, choose one that you can re-purpose down the road.
Contact Us
Need to remodel your homework space or add this element into your custom home design? Alair Homes is your design and construction specialist. Contact us today to discuss your options.
Share: