North Vancouver Island is brimming with opportunities to create a unique personal paradise. The Island's natural and active landscape inspires settlers to customize home designs that are far from being considered "cookie-cutter". At Alair Homes, we don't offer a library of stock floor plans. That is because we recognize that, like the Island, our clients are one-of-a-kind and must be treated as such.
Our home-building process is all about providing you, the client, with transparency as we co-create custom plans. When it comes to custom home building, your unique style and input are key in completing your project.
Making the Great Escape
Life in North Vancouver Island is an adventure you won't soon forget. As a resident of North Island, I can relate to our clients who are excited to build a life here- love where you live, right? I can truly say that I do, can you?
Whether you've spent the day navigating rushing waters or perusing colorful shops and tasting the delicious local offerings, even the most energized explorer needs a place to rest. There's no better place to get some much needed R&R than a custom escape, built just for you. That's what my team and I hope to provide- Not just a home, but a personal retreat.
To achieve this, we take everything into consideration. There are nuances of your lot that must be considered not to mention features to support your lifestyle. Every home build is a journey and we let you act as our guide. It is the Alair mission to create a sanctuary to host those feel-good moments long after you've returned from your latest adventure.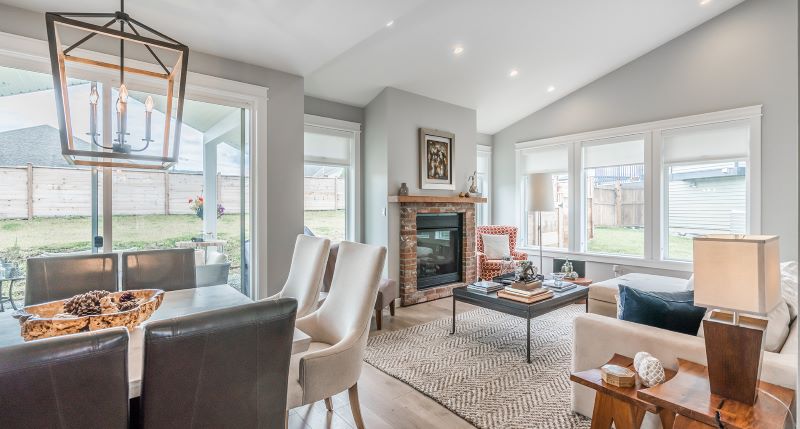 Living Better Starts Here
In-depth studies have shown notable links between positivity and lower blood pressure, good blood sugar levels, and less likelihood of getting heart disease. A person's positivity is often affected by the environment they find themselves in.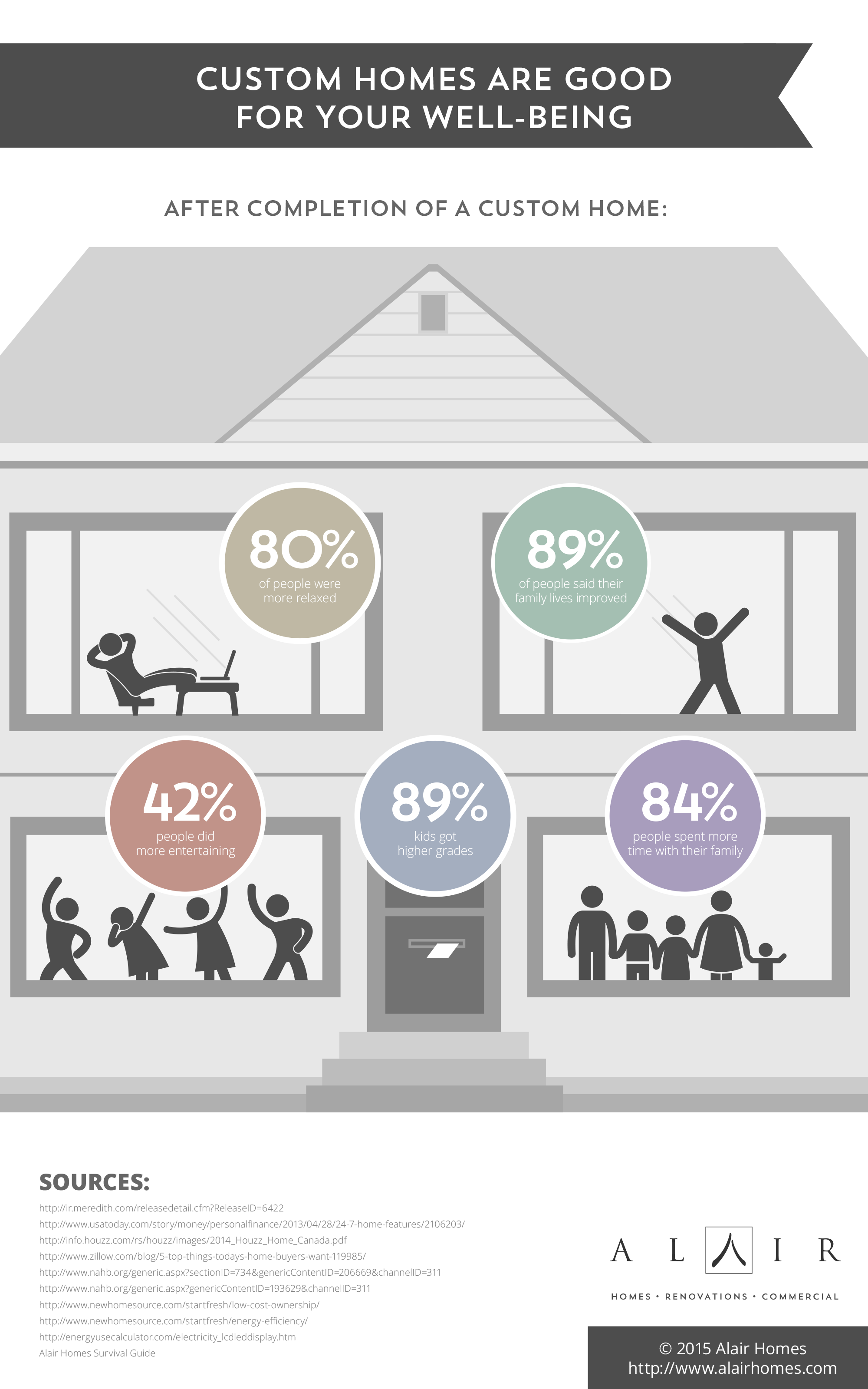 What helps you stay positive?
How can you function at a high-level if your home isn't working for you? Starting the journey towards home-ownership with a customizable plan just makes sense. My team and I offer luxury home construction, meaning we customize our plans to convenience each individual client. New construction means you get everything you want the first time, saving you from costly renovations in the future. Custom home building not only helps your current state of well-being, but it can actually save you money over time as well.
Getting to Know All About You
So how does a building plan go from boring to beautiful? How does it become a custom home building plan? First, it's about getting to know the vision of the client. Before making any plans or estimates, before anything is signed, every project begins with a consultation to get to know you. I try to figure out exactly what "custom" means to each client. For some folks, that means including modern conveniences like a spa-style bathroom or heated floors. For others, that means an emphasis on sustainability and features to promote Net-Zero Energy.
If you have a lot in mind for the placement of your home, what will it take to make sure the home design capitalizes the space on the lot? Communicating these needs upfront will ensure my team and I can create The planning process is for maximizing your home build. Discovering and noting your unique requirements for contentment is an integral part of designing your private oasis. No detail is too small when planning for your "forever home" and no cookie-cutter plans will do. That is why the Alair model begins with a consultation that helps you decide what works for you.
| | | | |
| --- | --- | --- | --- |
| | FIXED PRICE | COST PLUS | CLIENT CONTROL |
| Ability to make finish product selections. | | | |
| Client keeps 100% ownership of the property throughout the process. | | | |
| Buying power passed directly to the client. | | | |
| Full breakdown of management hours. | | | |
| Clients have complete transparency to the costs, including markup. | | | |
| Ability to change selections and scope during construction with no penalty. | | | |
| The price of the job is known up front, prior to construction commencing. | | | |
| All encompassing service, from lot sourcing and designing to move-in services. | | | |
| Clients have absolute control over their vision for the project from day one. | | | |
With your involvement in the process of custom home building, your home's design can be what you need it to be: A place that you are delighted to call home.
Unparalleled Customization
At Alair, it is our belief that your home should feel like a vacation destination every day. Thanks to our Client Control Model, you get to choose how involved you are in the custom home building process and our commitment to transparency outlines estimated timelines, budgets, and even labor costs. Your home should be a reflection of what you value most. No one knows better than you do what you want and what you need to live a happier more fulfilling life. We strive to ensure your voice is heard and your design vision implemented throughout the entirety of the process. Your home-ownership adventure should be a pleasant one. Our expert guides can take you the whole process, but you choose your final destination! And your ability to choose is important to us.
Share: