Something that is important to us is giving back to our community- that is why I am in the business I am in. Through impactful build projects, I am able to serve my community. We believe our community also stems wider than our great Saskatchewan city.  That is why my wife, Jackie, and I help to organize an initiative called the Moose Jaw International Medical Mission.
Through this mission we aim to bring hope and health to the people of Guatemala. A wonderful group of surgeons, anesthetists, OR staff, nurses and a stove team all come down in an effort to make life better for people in Patzun, Guatemala.
We have had the privilege of helping to create a healthier environment for our distant neighbors for the past 4 years and we're excited to return again February 2020!
What is the Moose Jaw International Medical Mission?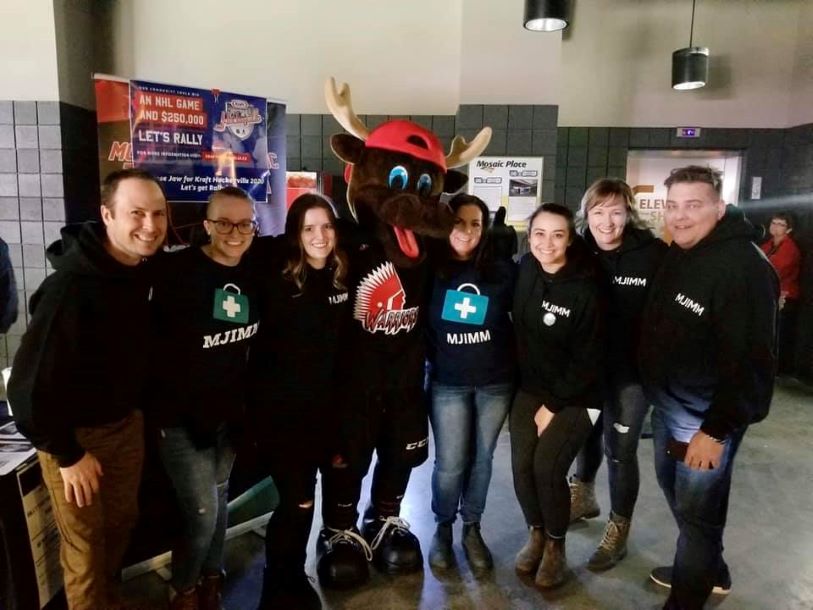 Every year our efforts are put to servicing the people in remote areas around Patzun, Guatemala who are in need of care. The group consists of one surgical team, one build team, and one stove building team- all working together to promote healthier living.
If not for a professional team like ours volunteering our time, knowledge and skills, many people in rural Guatemala would not receive life changing medical care they so desperately need. – thebridgesofhope.com/campaign/mjmm
The need for health care in this area is huge and it is a core belief at Alair Homes that building better means Living Better. Jackie is a registered nurse who has assisted in nearly 200 surgeries. While working in Guatemala, her and her medical team identified a huge need for a cleaner air environment. Cooking with an open fire is common practice in this area which is ultimately harder on the lungs of locals. That is why I help lead the stove team to Guatemala. We install new wood burning stoves that properly vent out the toxins that now give these families a better chance for good health!
Through this mission we are able to offer support to those in need and also put in place preventative care to promote healthy living.
Community Support
Every year we are truly grateful for the community support we receive both near and far. In Guatemala, the Mission team will be working alongside Clinica Corpus Christi, a small 24 bed hospital and orphanage. They have opened their doors to use three operating theatre where this year we hope to conduct over 30 surgeries.
This all  would not be possible, however, without the support from our neighbors here at home. We rely the generous donations from our local community for the opportunity to pay it forward.
Throughout the year, our medical team focuses on reaching out to pharmaceutical companies in pursuit of supplies to use on the tip. We also conduct fundraisers year-round to fund this mission. Thanks to community donations, we are able to cover the necessary costs of this trip including medical supplies, medication, building costs and more. One of our latest events was an incredible night of art. Local artist, Laura Hamilton was inspired by a young Guatemalan woman, Rosa, to create a beautiful painting by the same name.
Hamilton joined us to conduct a rare painting demonstration while participants enjoyed treats baked by Joya of Pure Joy and Mead tasting Prairie Bee. Did we mention there was also live, local music?! We also recently conducted a raffle- The winner of which received a gorgeous "Tree of Life" Necklace and matching earrings from Fifth Avenue Jewellery, donated by Penni Applin.
Our next fundraiser will be held in January. Follow us on Facebook to stay up-to-date on all the details!
All support we receive goes directly towards providing supplies and even water purification systems. Every bit helps and, just like with the custom homes we build, we maximize the budget we're given to ensure every cent is being allocated in the most impactful way.
Home Building
Between MJIMM and Alair Homes, every day is centered around home building. My team has a like-minded passion for cultivating unique spaces to fit our one-of-a-kind clients or neighbors rather.
One of the things that differentiates our team as a home building organization is our dedication to building relationships with both our clients and the larger community. Whether you build in Guatemala or right here at home, people are the most important part of any job! Building with Alair starts with relationship, a partnership together, as we work towards our end goal. That's why we use the Client Control model.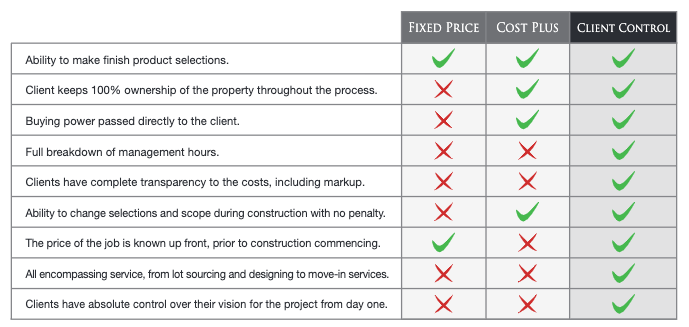 This model allows us to partner with our clients to build uniquely impactful spaces. Every project begins with a relationship built on trust and something that perfectly aligns with what I believe in and sets us apart.
We're here to help you, too!
If you're interested in home construction in the Moose Jaw area, call us to set up a consultation. We can get to know each other and discover how your life can be improved by home construction. Living Better Starts Here.