From the classic and traditional to more modern, there's no denying the wallpaper trend has made a major come back. Its unique transformative powers are second to none. Before you choose wallpaper for your home improvements, it is necessary to understand different benefits of various designs. Your options are truly limitless when decorating with wallpaper and there's much to consider. Will you create a subtle ambience using textured wallpaper? Or do you set the tone of the room immediately with a bold colour. Take a peek at the trending wallpaper designs taking over Langley.
Paper Wallpaper
Perfect for decorating your bedroom wall, paper wallpaper comes in two unique designs: the single layer (simplex) and the two-layer paper (duplex). The duplex wallpaper has a higher degree of damage resistance making it pricier than the single layer wallpaper. Even so, both have what it takes to create a luxury feeling in your room.Paper wallpaper is also ideal for a rental house. It has to be changed after three or four years, allowing for a nice turnover period to make way for necessary home improvements. You could extend this period by handling it carefully and keeping it out of the kitchen or bathroom as it is not resistant to high humidity.
Textile Wallpaper
Textile wallpaper is good for covering any room exposed to high humidity. This finishing also effortlessly brings out a luxurious touch. Textile wallpaper features two main layers – the inside layer consisting of high-density paper, and the outer layer covered with linen or threads. It comes in a myriad of textiles such as cotton, silk, velour or cotton among others. What's more, small wall defects can be covered using textile wallpaper. It is made of natural materials thus environment-friendly.
Mural Wallpaper
Upgrade your home interior with the modern mural wallpaper in a style you love. It gives a stunning improvement and creates a hard-to-find look that's impossible to create using paint. Mural wallpaper features a range of designs such as marble, paper, and leather, tiles, concrete, and wood. There is no limit to the colors your mural wallpaper can have. Choose a photo you love, abstract patterns or any other image to make your décor look original. Note that mural wallpapers offer a relaxing effect in bedrooms. With such beautiful designs across the wall, you have less to stress about in terms of home decor.
French Scenic Wallpaper
You can never go wrong with French scenic wallpaper. This wallpaper commonly features different kinds of landscape, foliage, historical tableaux, greenery, and seascapes. You will find delicate shades, different drawings, brilliant colors, nature imitation, and artistic skills in French scenic wallpaper. There is no better way to infuse a touch of romance into your living space.
Beige Wallpaper
Beige wallpaper looks classy and fits any interior. It can be combined with a variety of contrasting colors depending on your favorite style. It's important to pick colors that will complement your furniture and accessories. This particular color has gained popularity as of late and pairs well with just about anything. Play with pairing varying tones of beige together for a chic look. While dark tones create a cohesive feel, light and warm shades make a small room appear open and airy. With that said, beige wallpaper is a good match for small living spaces.
Gray wallpaper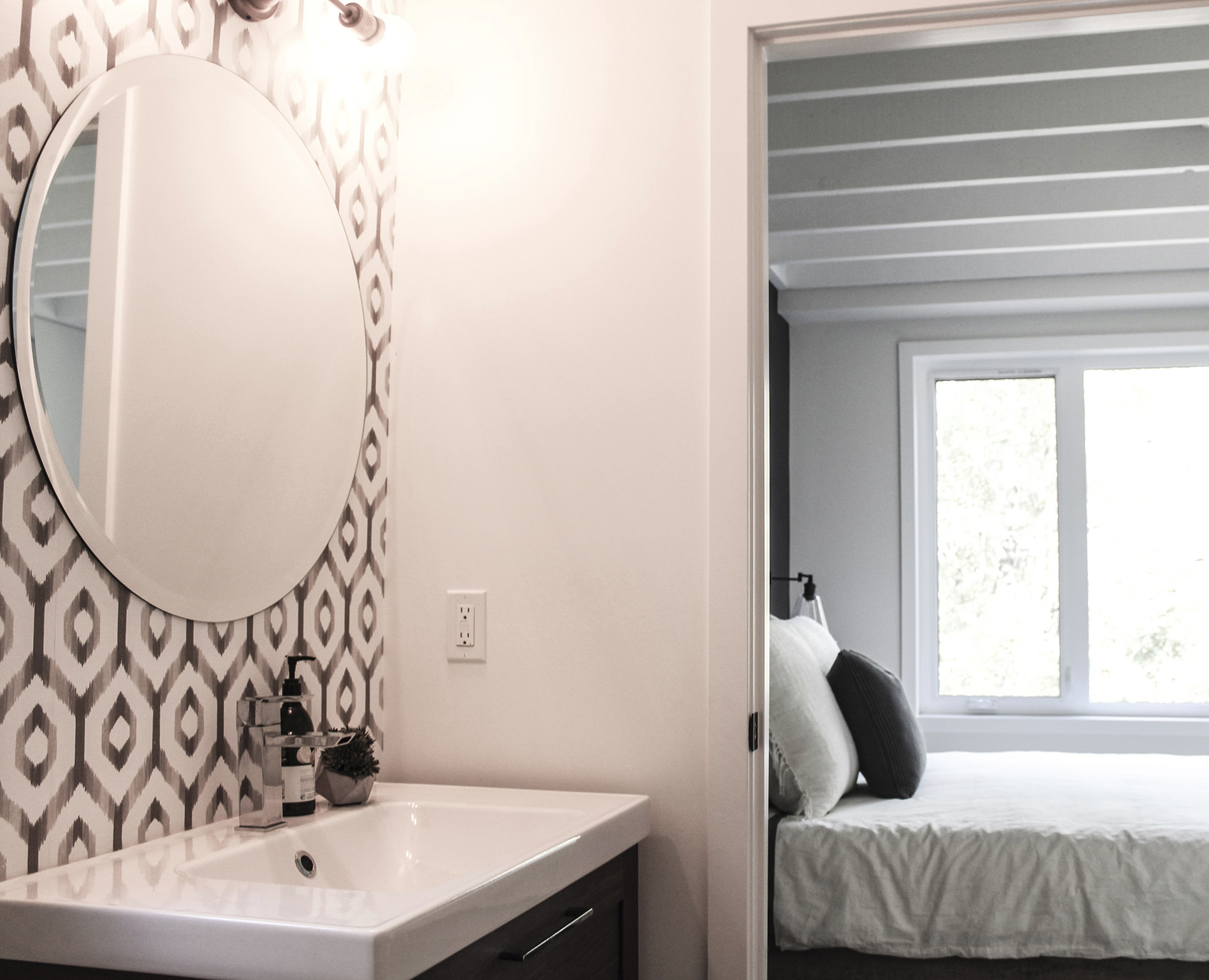 Use of gray wallpaper has also grown as a result of the popularity of Scandinavian interior design style. The smooth gray color is versatile and can easily compliment any color. After covering your walls with gray wallpaper, you can use brightly colored decorative elements or bold furniture to add originality to your bedroom as well as living room.
Blue Tint Wallpaper
Blue tint wallpaper is perfect for your bedroom wall. The blue shade is classic and is likely to help you relax and sleep easily. Deep blue shade on the wall makes a spacious bedroom look darker, which in turn boosts rapid sleep unlike pastel light tints that are likely to interfere with your trip to slumber land. Though this wallpaper is a bit delicate, it is everything you need in the bedroom and matches perfectly with dark furniture.
Properly decorated interiors have a positive effect on your thoughts and mood. Consider one of the home improvements ideas discussed above and create your own special space!