Considering a home renovation in 2019? You're not alone. Many homeowners in Langley and throughout the neighbouring communities have been busy with both exterior and interior design changes. We've identified some trends that were hot in this area over the past year and are likely to remain popular in the year to come. Here are some concepts that you may want to consider when determining how to spruce up your own home in 2019.
1. Board-and-Batten Home Exteriors
Board and batten has been a popular interior design trend for some time, but this modern farmhouse aesthetic is finding its ways outdoors now as well. It's a cost-efficient way to put new siding on a home, but it also has a particular appeal that is unlike other siding options. The texture in particular really makes a home stand out.
2. Engineered Quartz Kitchen Countertops
Kitchen countertops made from engineered quarts are in. Well, they've been in for quite a while but never as popular as they were in 2018. Quartz outsold granite for countertops for the first time ever, and that looks to continue in 2019. After all, quartz works with many different budgets, and manufacturers can design it to look like so many other materials.
3. Destination Bathtubs in the Master Bath
Over the last decade, there has been an interior design trend toward more minimalistic bathrooms. The bath was often the first feature to go. That trend is reversing, and we're seeing a trend not just in bathtubs but in destination bathtubs in particular. If you really enjoy your baths, this is definitely an option you'll want to consider.
4. Voice-Controlled Appliances Throughout the Home
Smart homes are a popular trend in home renovation as the technologies get cheaper and more refined. Many appliances are being released with support for products like Google Home and Amazon Echo, and voice controls can make it easier to work in the kitchen or relax in front of the television.
5. Bathroom Vanities Made with Natural Wood
The recent trend has been toward tile, glass, metal and other similar materials for bathroom vanities, but that can create a cold aesthetic. Many people are seeking to add warmth to their bathrooms. While electric fireplace inserts are a popular way to add actual warmth, vanities made with natural wood are an increasingly popular way to add warmth of color, texture and style.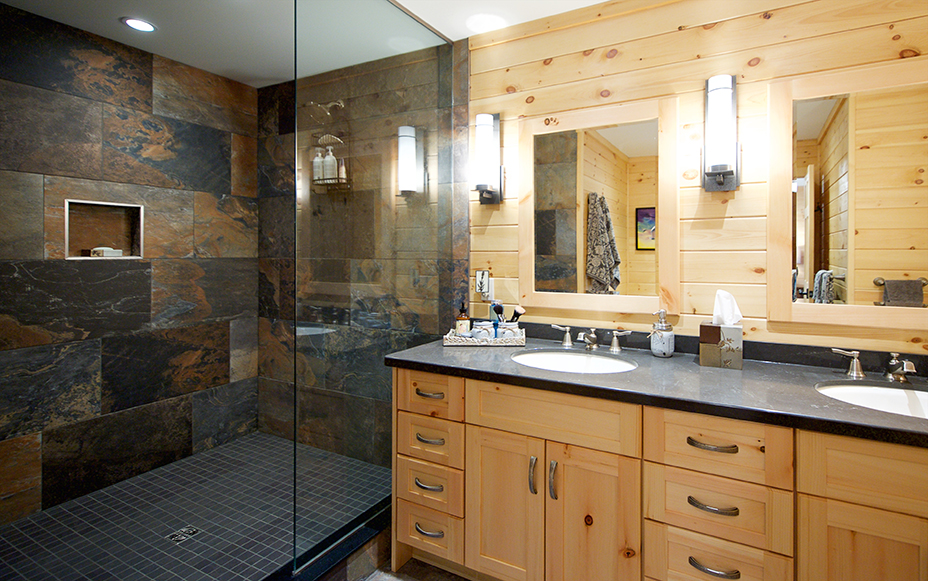 6. Glass-and-Steel Dividers for Living Rooms and More
Glass and steel have long been reserved for exterior doors, but an exciting interior home renovation trend is using them inside as well. They create a very open feel while still allowing for noise control and privacy. The steel aspect is quite stylish and can work as an effective complement to the traditional off-white wall.
Are you considering a home renovation in the coming months? Which of these design ideas have inspired you? Whether you've found one on this list that captures your attention or are moving in a different direction, Alair Homes Langley is here to help. Contact us, and let's work to make your dreams a reality.