Every builder has a favourite project, and for us at Alair Langley, it's the stunning custom home we built for clients on the Sunshine Coast of British Columbia.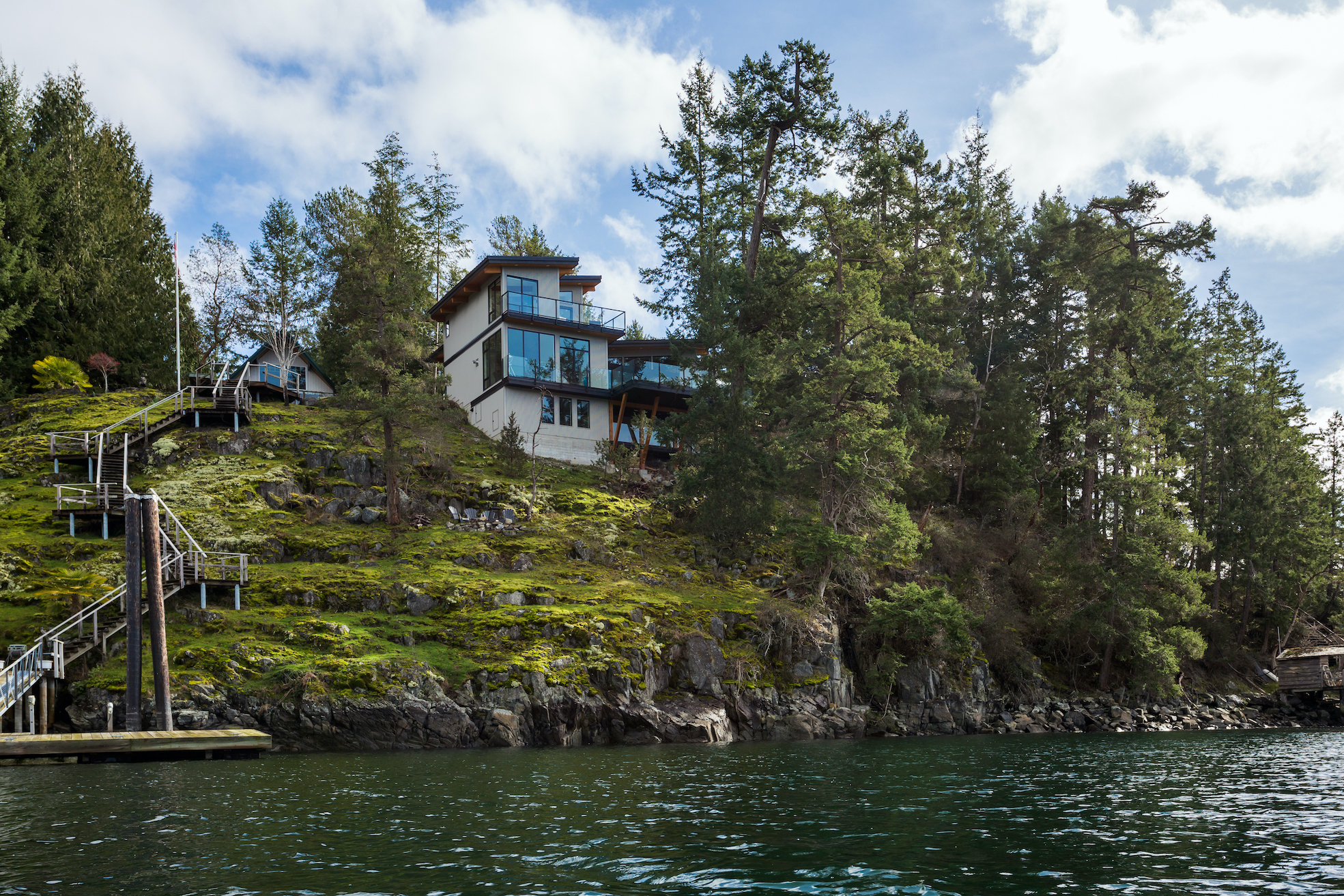 Perched on a rocky face and overlooking Bargain Bay, this 2700-square-foot home features stunning views and a modern aesthetic. The split-level design has three bedrooms and two and a half baths.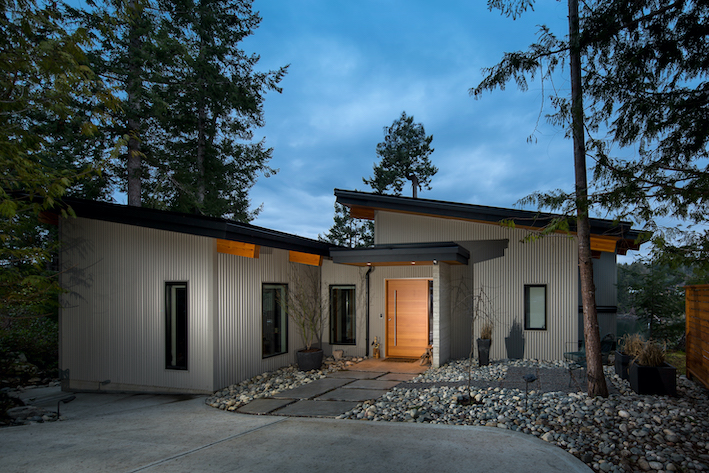 The clients' goal for the home was to be eco-friendly. We used metal siding, perfect for the proximity to the ocean. The landscaping was also kept simple and low maintenance.
We were able to avoid blasting into the rock of this cliff-side. Instead, we drilled many holes to get into the bedrock to structurally pin the foundation of the home.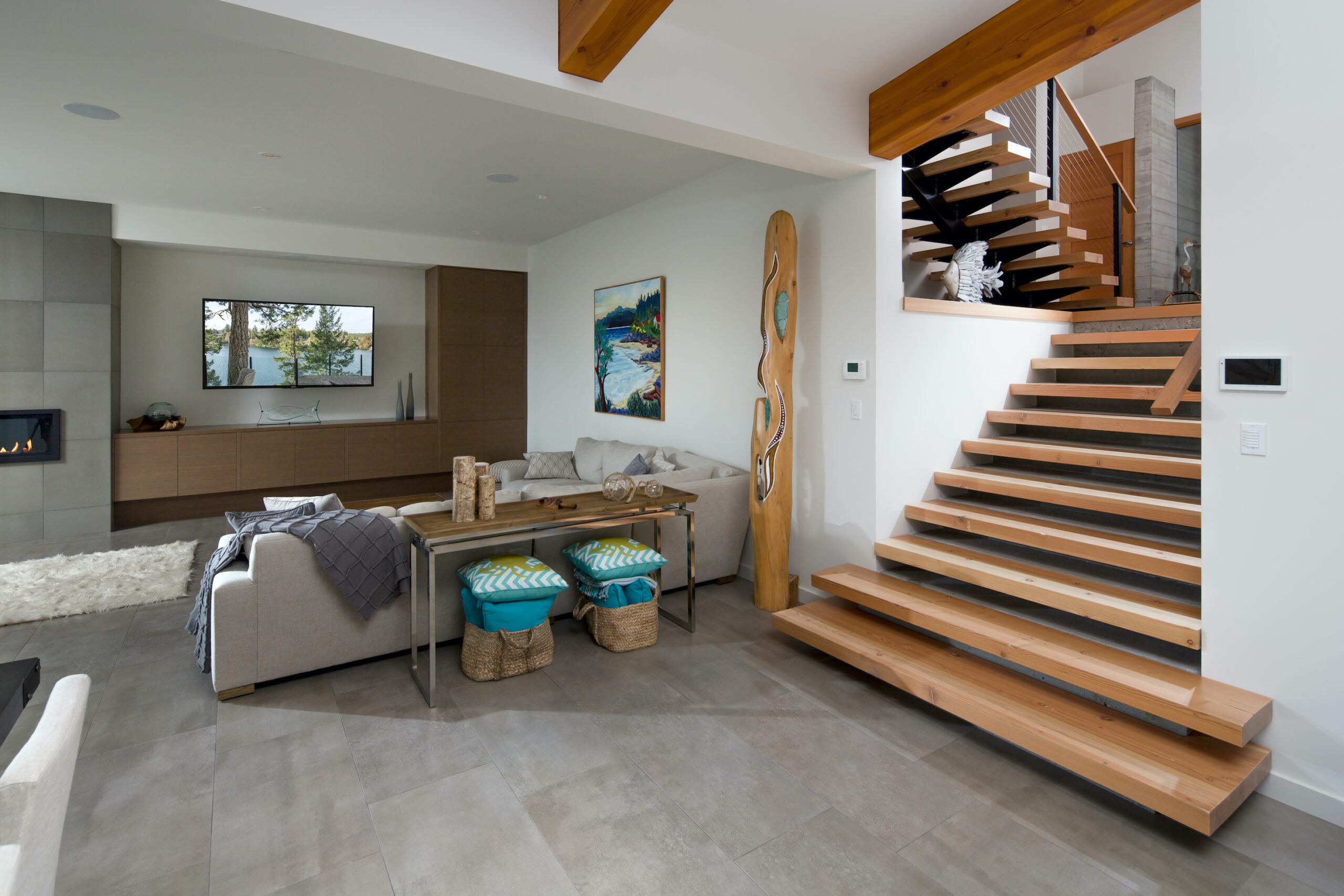 We did have to cut down a few trees in order to build the home, but we repurposed them into treads for the stairs.
The wide-open great room features floor-to-ceiling windows and big accordion doors, making the most of the majestic landscape.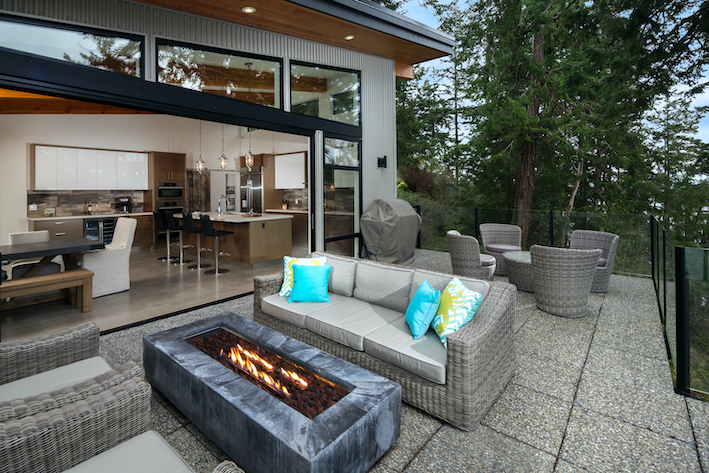 The home is fully automated with Control4 and has radiant heat provided by the ocean through a geothermal unit. 
Take a tour of this home by clicking on the photo below. You'll get to see the features we mention above, as well as the hinge front door built into the concrete wall, the no-fuss aggregate epoxy flooring we used on the main floor, not to mention the gym, the yoga room, and the barn door made from refurbished wood that hides the pantry!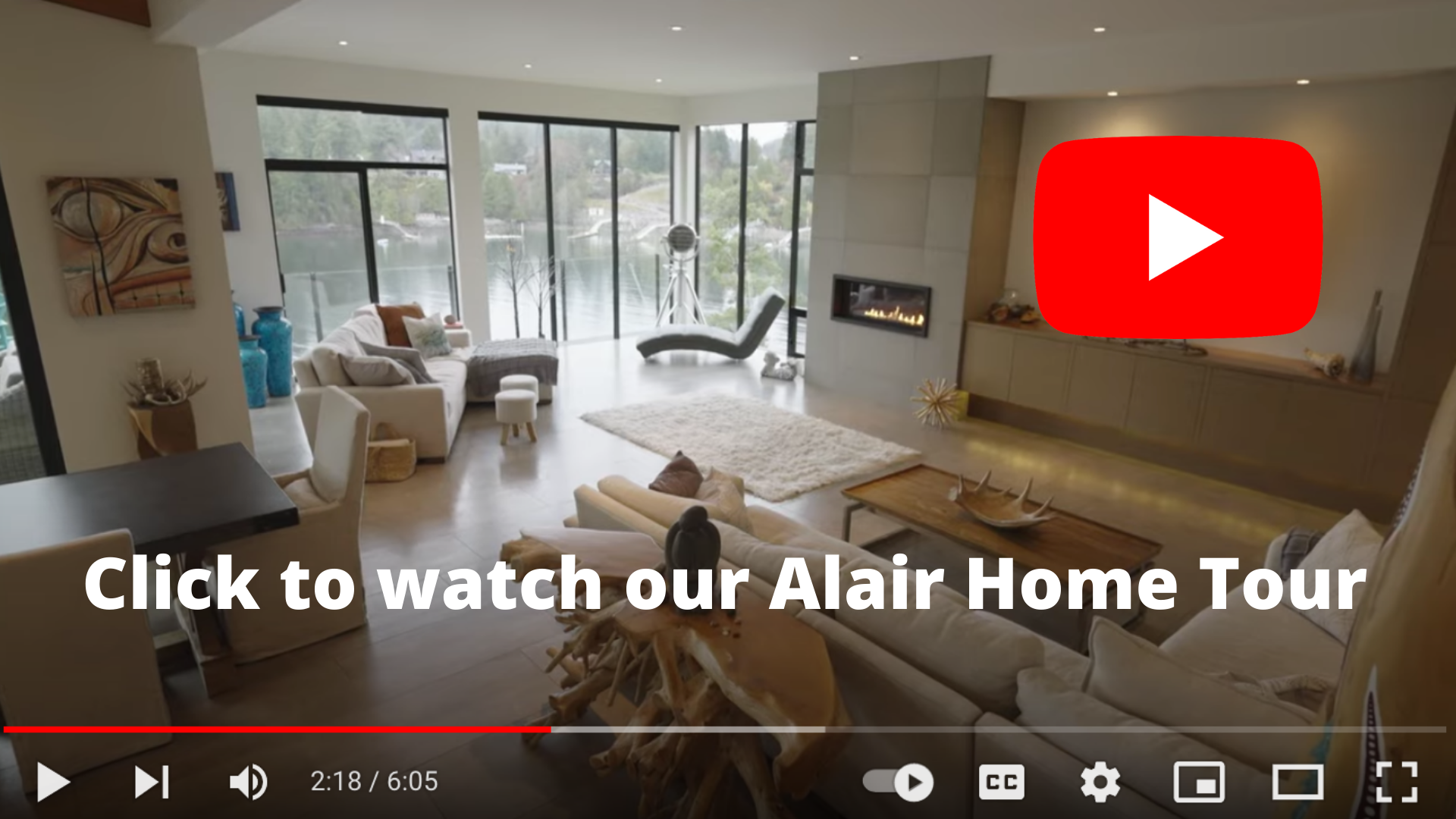 Looking to build something similar? Be sure to reach out!