One of the most commonly renovated rooms in the house? The kitchen. But the challenge can come when you try to preserve traditional details and mix them with contemporary conveniences.
We worked with the talented design team at Madeleine Design Group to remodel the kitchen and bathroom in this character home. With very colourful and eye-catching results!
You can read more about the kitchen renovation in The Vancouver Sun:
https://vancouversun.com/homes/westcoast-homes-and-design/kitchen-reno-modern-meets-traditional-at-east-van-character-home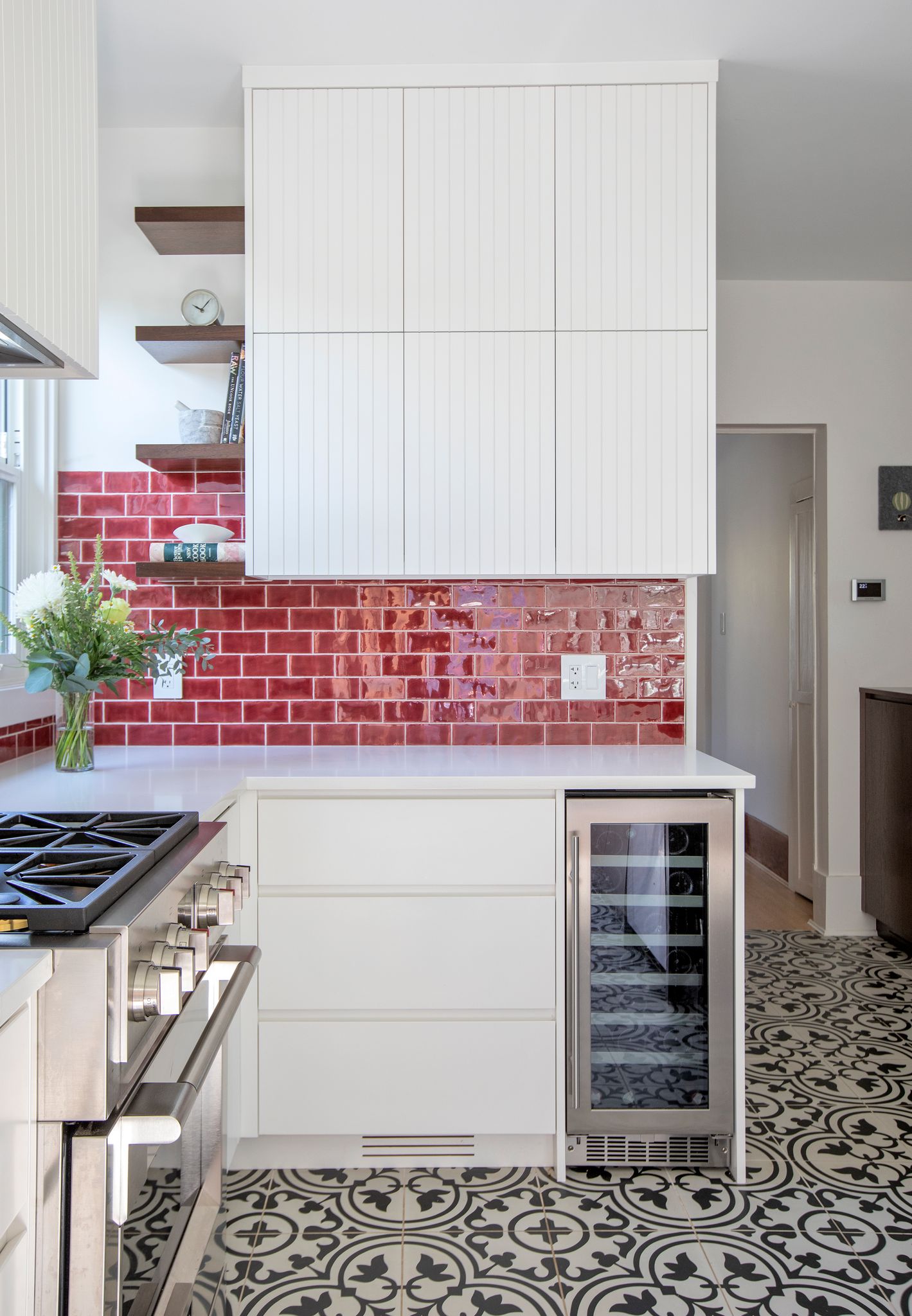 Bathroom Renovation
The article doesn't include the renovations we did on the two bathrooms in the home. You can check them out below.
The powder room incorporates some of the same design themes seen in the kitchen, including the black and white tile flooring and the red door. We love the warmth the yellow walls bring to the space.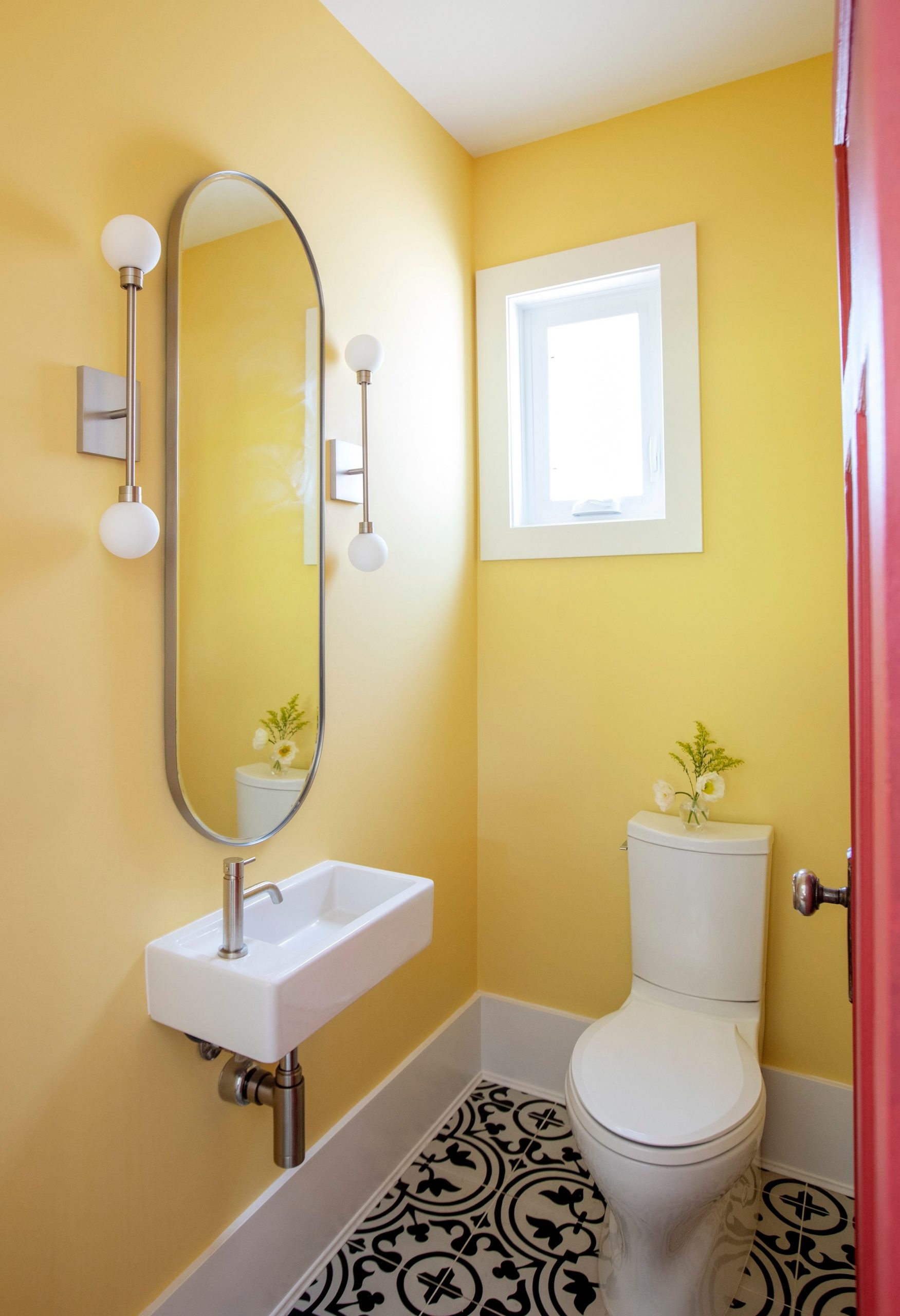 The black and white flooring theme continues in the master bathroom. It's set against soothing white walls and subway tiles, a walnut vanity, and black fixtures and finishings.