If you are looking to renovate a great room and kitchen, we've got some inspiration for you. Open concept spaces remain one of the most requested layouts in home design. The living room, kitchen and dining room combination, also known as a great room, is popular because it makes a good use of space. It also allows the family to gather and hang out together, all in one place. So it's no wonder it's often the first place home owners look to renovate.
A young family moved into this 2700 square foot split level home in Tsawwassen a few years ago. As you can see, the entry way, living area and kitchen were in need of an update to accommodate the family and to modernize the layout and decor.
Before the Renovation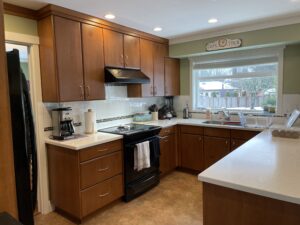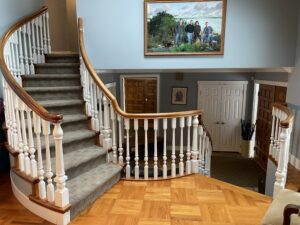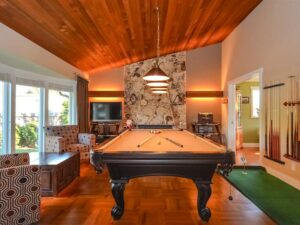 After the Great Room Renovation
Working with the award-winning design team at Madeleine Design Group, our team renovated the entryway, kitchen and great room with striking results.
Some of our favourite features are the dark and moody custom cabinetry and big island in the kitchen, the perfect family gathering spot.
Join Alair Partner Lyall Lepine as he walks us through this amazing transformation. To watch our short Alair Home Video, click on the image below. ⬇️
Beyond the Great Room and Kitchen
We also updated a few other rooms in the house. Those include the primary bathroom which features two sinks, new cabinetry and honeycomb tiled flooring.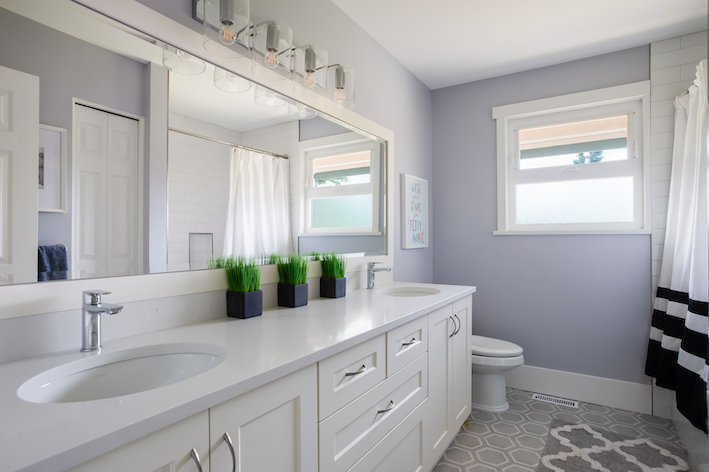 The mudroom/back entryway picks up that dark grey colour we saw in the kitchen, giving the home a cohesive look.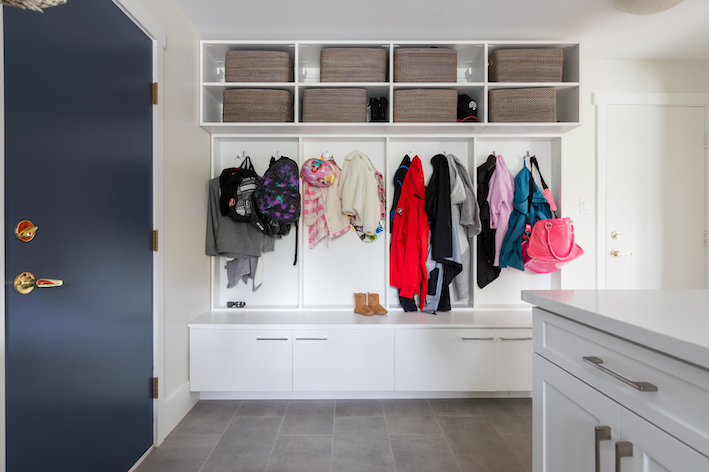 Lastly, we also renovated one of the children's bedrooms.  Isn't that wallpaper on the ceiling fabulous!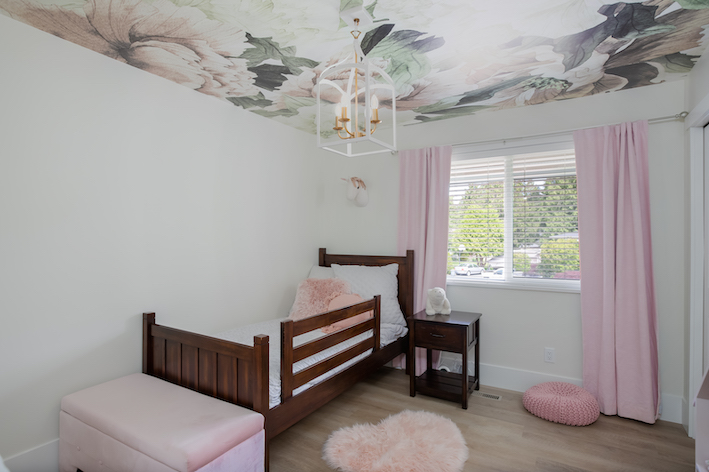 All photos by: Ishot
To watch another Alair Home tour video that features a large scale renovation with an entirely different feel, click here.